Elinz 9" Splitscreen Monitor 4PIN Rearview 12V/24V Sunshade 4 AV Inputs 800x480
SKU: M9N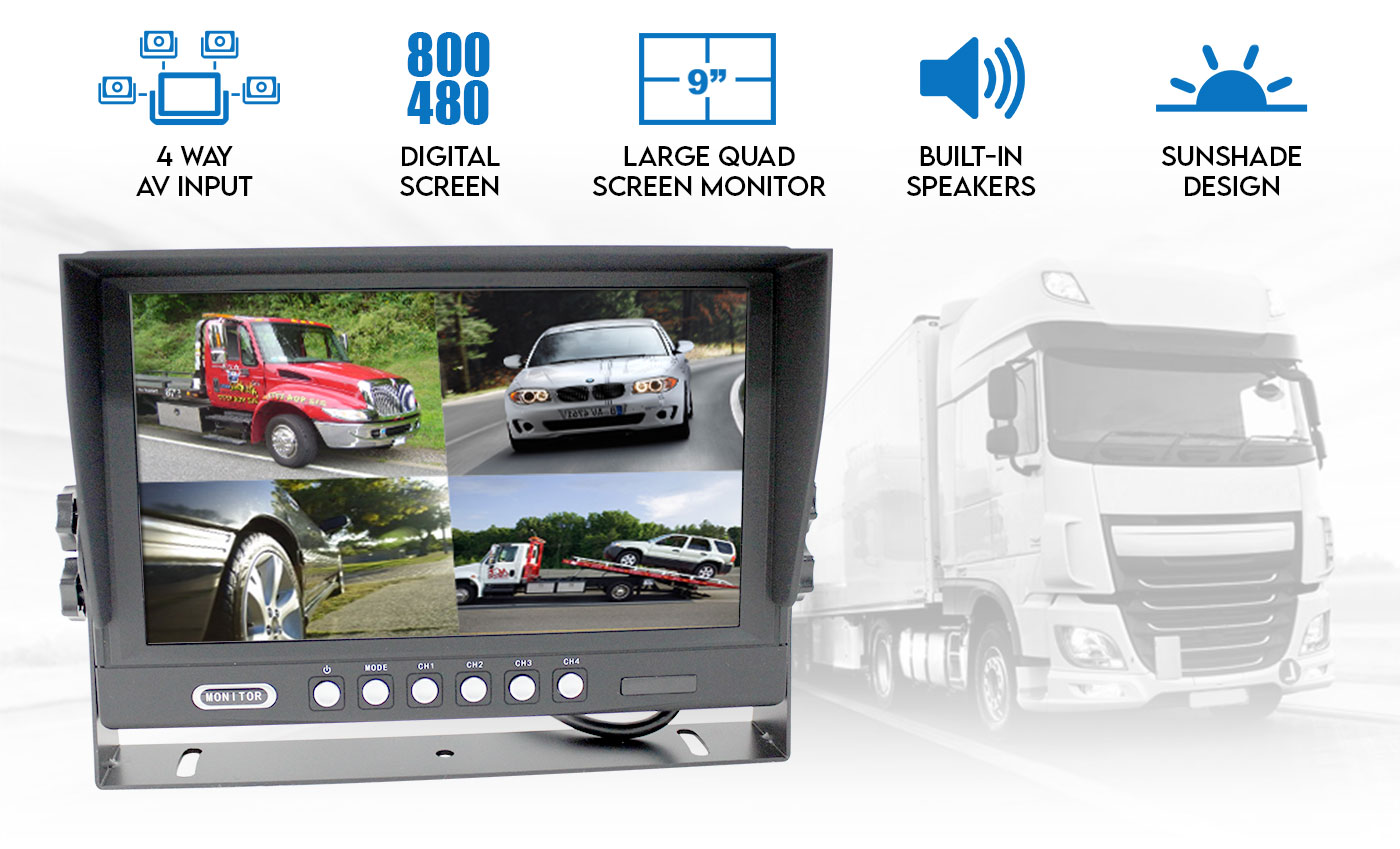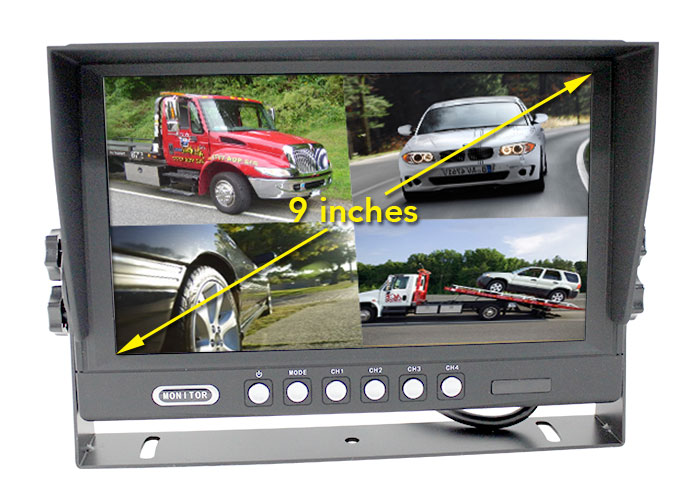 Large Quad Screen Monitor
9" Quad screen that can be divided into 1, 2 or 4 demo screen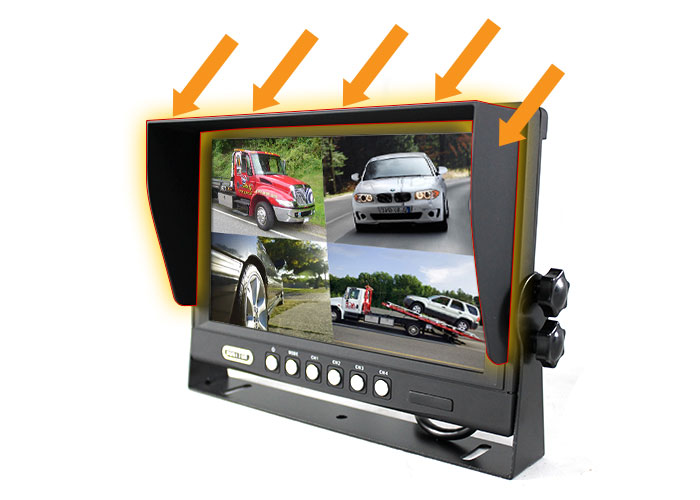 Sunshade Design Splitscreen Monitor
Protection from sun raises to be able to view video clearly.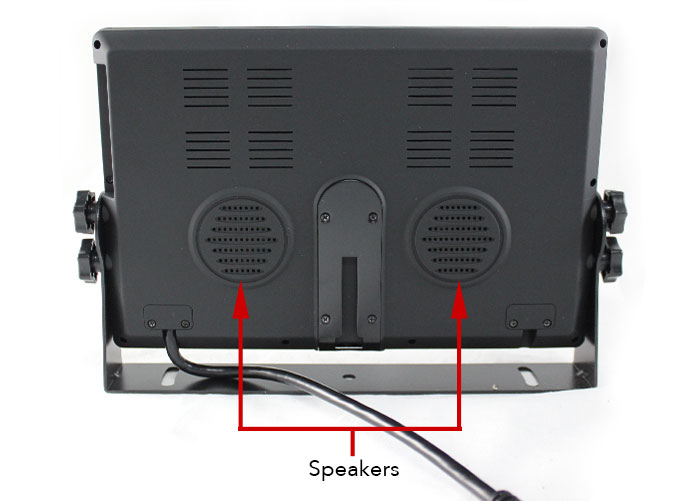 Audio can be heard on monitor speaker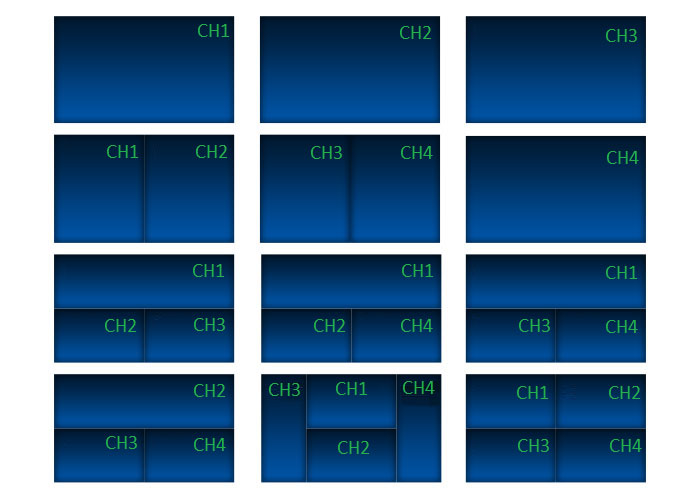 Different demo screens can be displayed at the same time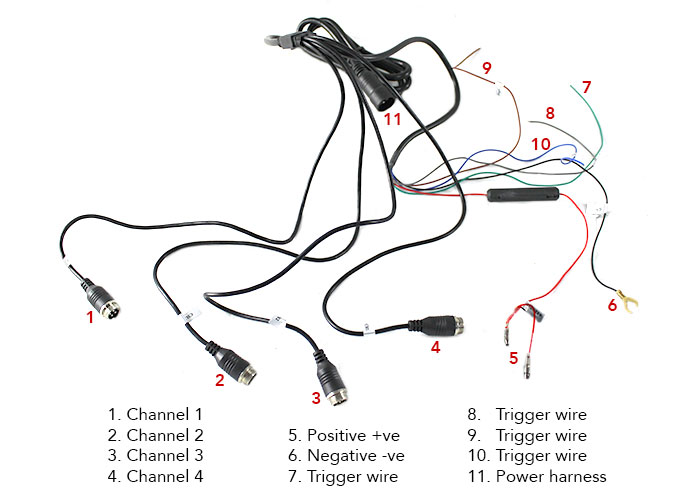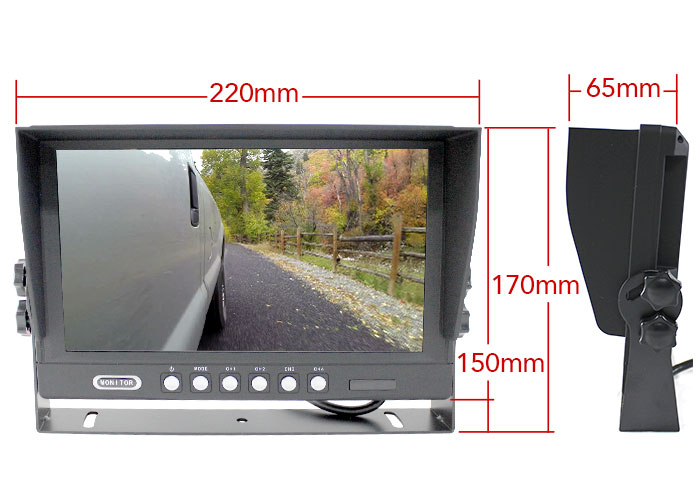 This 9" splitscreen colour rearview monitor is ideal for large vehicle where viewing for more than one camera at the same time is essential. It is recommended for buses, trucks and heavy equipment vehicles

This monitor offers the ability to show the images of four cameras at once on the screen. Power to the cameras is provided directly from the monitor. These can be used on both 12V or 24V vehicles.

*This system includes Monitor only. Reversing cameras and cables are sold separately.
Built-in quad control box function, support up to four cameras (this package si for Monitor only)
4 Ways AV input

The display with 4 video frequency input (CH1, CH2, CH3, CH4)
Can be divided into 1, 2, 3 or 4 demo screen
1 way audio input for V1
4 video display for reversing (front, rear,left, right)

9" Colour TFT-LCD wide screen
Resolution: 800x480 pixels high definition
Built-in speaker

Can hear sound from DVD/MP3/MP4

Suitable with 12V/24V power supply

Ideal for regular 12V car battery or heavy duty 24V truck

High rating making it very durable and suitable in all environments
This is very handy so you can mount monitor up side and down or even sideways and still see the image the right way around.
Sunshade design around
9 inch TFT LCD monitor
16:9 wide screen display
System: PAL & NTSC auto-switching
Power supply : 12V/24V compatible
Operating voltage : 12-24V using power supply box
Automatic switching with trigger/manual switcher
1. 1x 9" Monitor with Sunshade
2. 1x User Manual
3. 1x Power Harness
4. 1x Remote Controller