Accurate Digital Infrared Forehead Body & Surface Thermometer Gun Temperature Measurement Medical IR AU
SKU: TMETER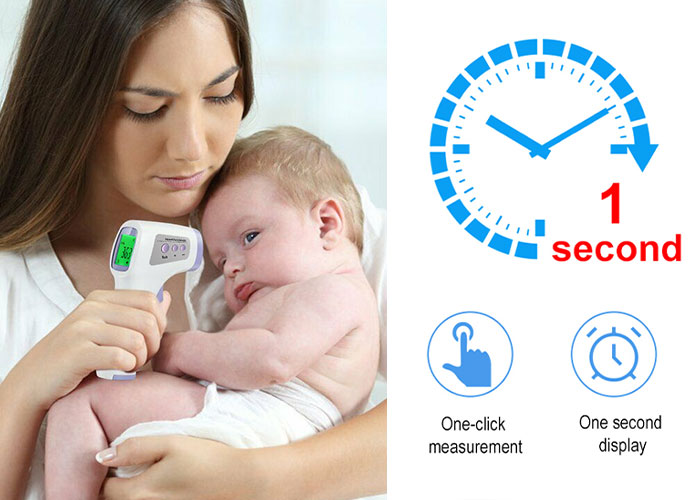 Equipped with the latest medical infrared technology and has been tested for accuracy and reliability.
You just need to press a button when using this forehead digital thermometer, then it will provide accurate temperature instantly within 1 second.
Provides ±0.2 accuracy compared to other cheaper models which offers inaccurate measurement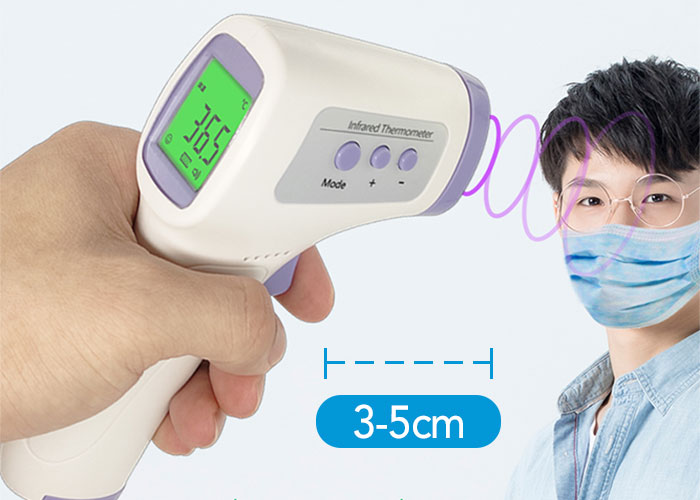 Safe & Hygienic Non-contact Thermometer
The measuring distance of 3-5cm without contact to human skin.
This Digital thermometer uses infrared technology which is safer and more convenient compared to mercury thermometer, there is no danger of breaking the glass or swallowing mercury.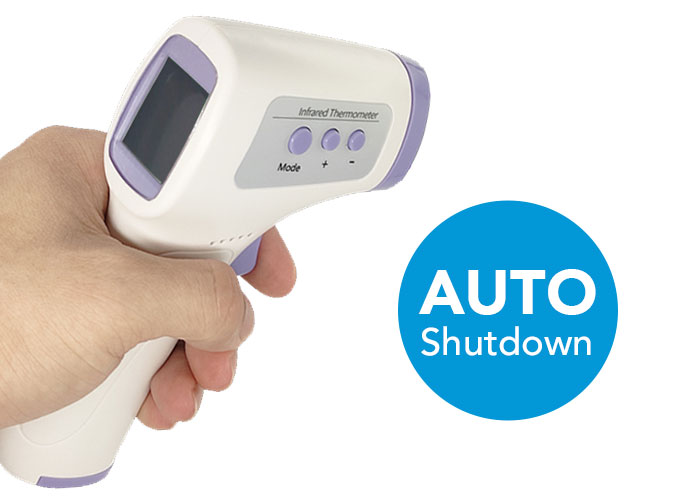 Automatic Shutdown Feature
It has an auto-off feature so device shuts off automatically so that your battery can lasts longer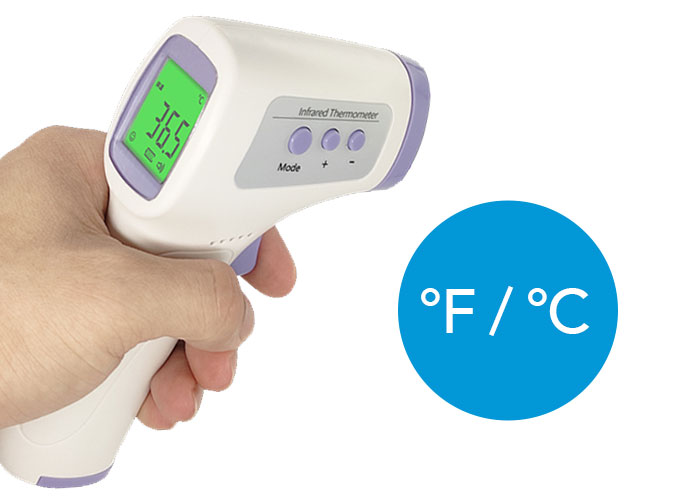 Measurements in Celsius or Fahrenheit
You can select between ℉ to ℃ Fahrenheit and Celsius measurement with one click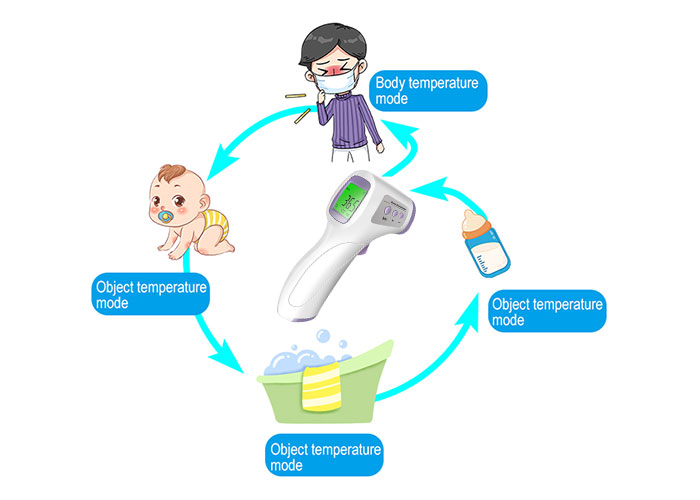 This infrared thermometer has Body mode and Surface mode.
It can be used as a body thermometer and also measure surfaces temperature.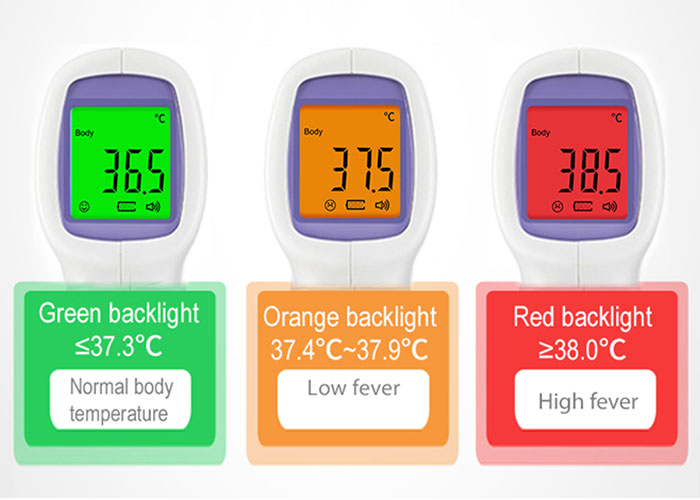 Equipped with fever alarm system, easily identify if body or object is normal, above normal or too hot.
With Three-colour backlight colour alarm.
The LCD will show green if body temperature is within normal range, Yellow with warning sound if with fever or above normal and red for if it detects high fever.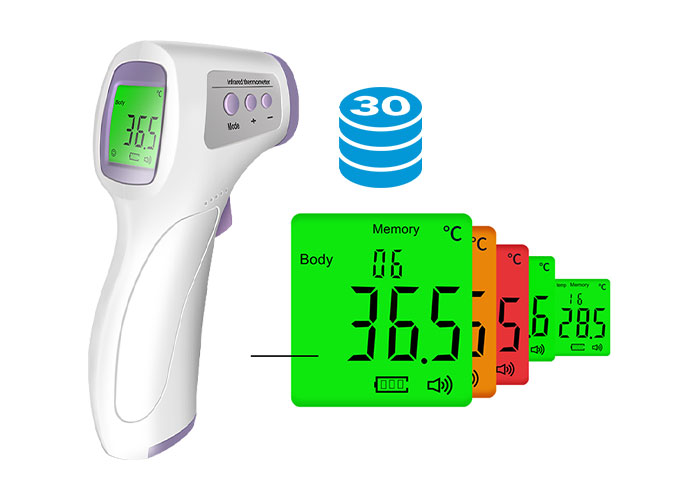 30 Sets Memory Storage Data
It can store 30 sets of measurement data, which is convenient for analysis and comparison.
Automatically overwritten in chronological order.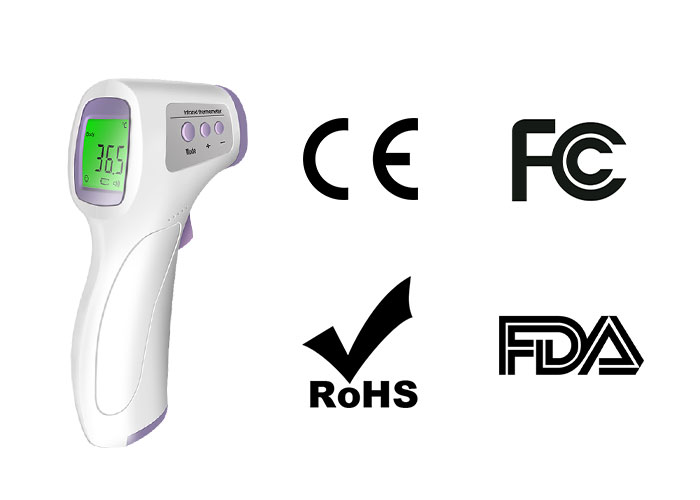 CE, FCC, RoHS, and FDA Approved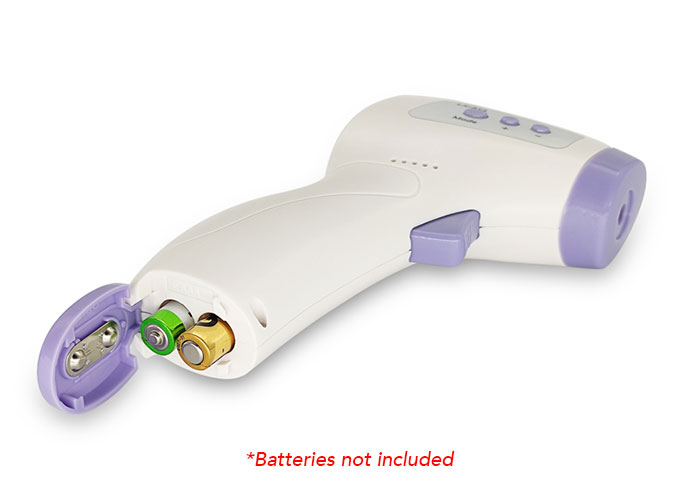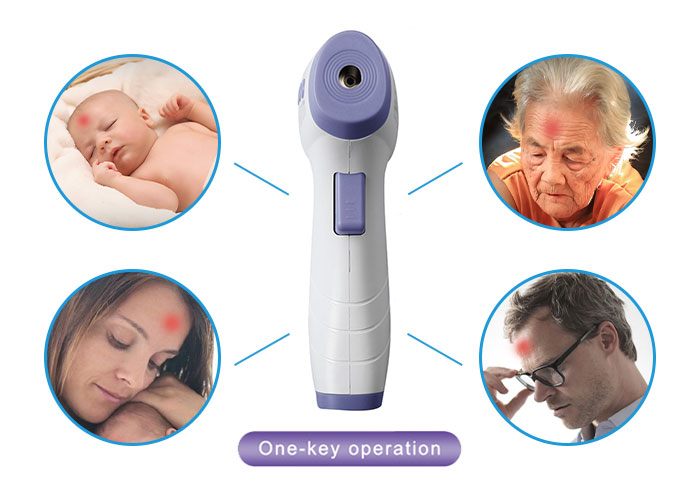 One-button measurement, a perfect choice for Mums and Dads who want to keep a close eye on the temperature of kids, children and loved ones
This thermometer is designed for all ages, adults, infants and elders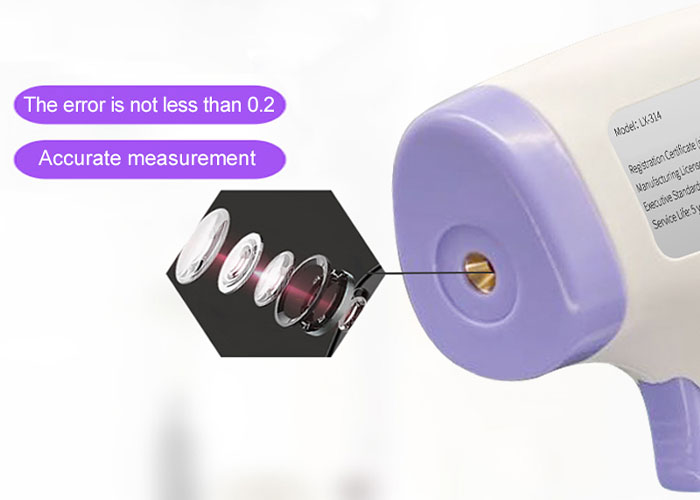 High-quality probe that can provide accurate temperature measurement.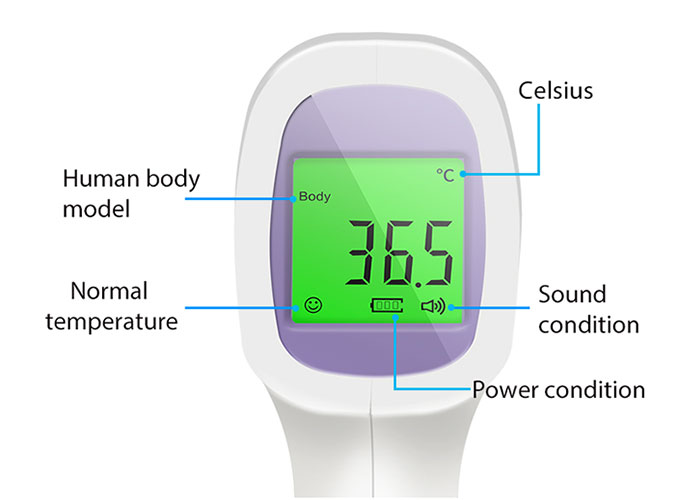 Large screen display that makes it easier to read temperature.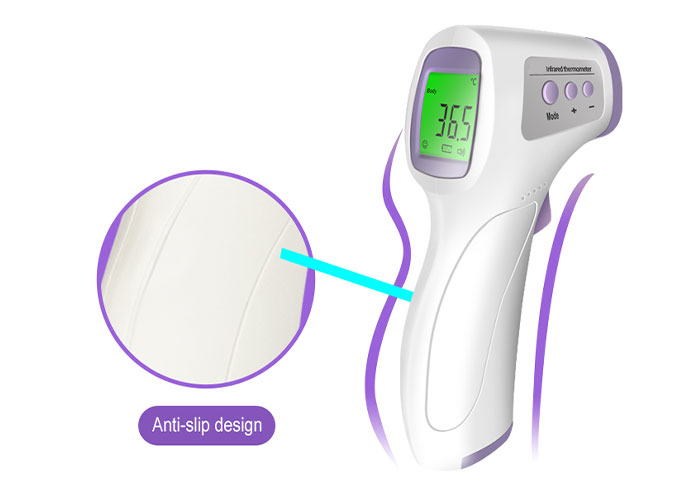 Streamlined and anti-slip design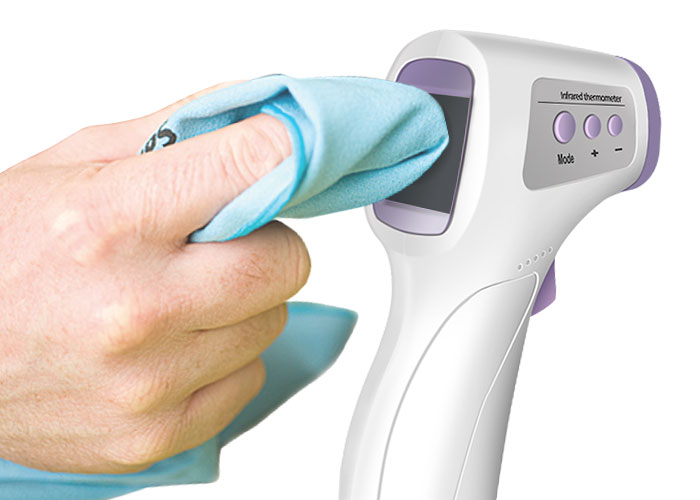 Before and after using the digital thermometer, you should always check the lenses for dirt, moisture, or debris. If you do see dirt or any debris, don't use soap or chemicals to wash it away. Simply use a soft damp cloth or a cotton swab with water only to clean the lenses. Carefully wipe the lenses first, then proceed to the body. Allow the device to fully dry before using it. Never submerge the device or part of it any liquid.
When storing, you can store it in the box it came with or any storage area you have in your home that has room temperature of 4-50°C. You should always protect it from extreme temperatures because this may cause damages to the device.