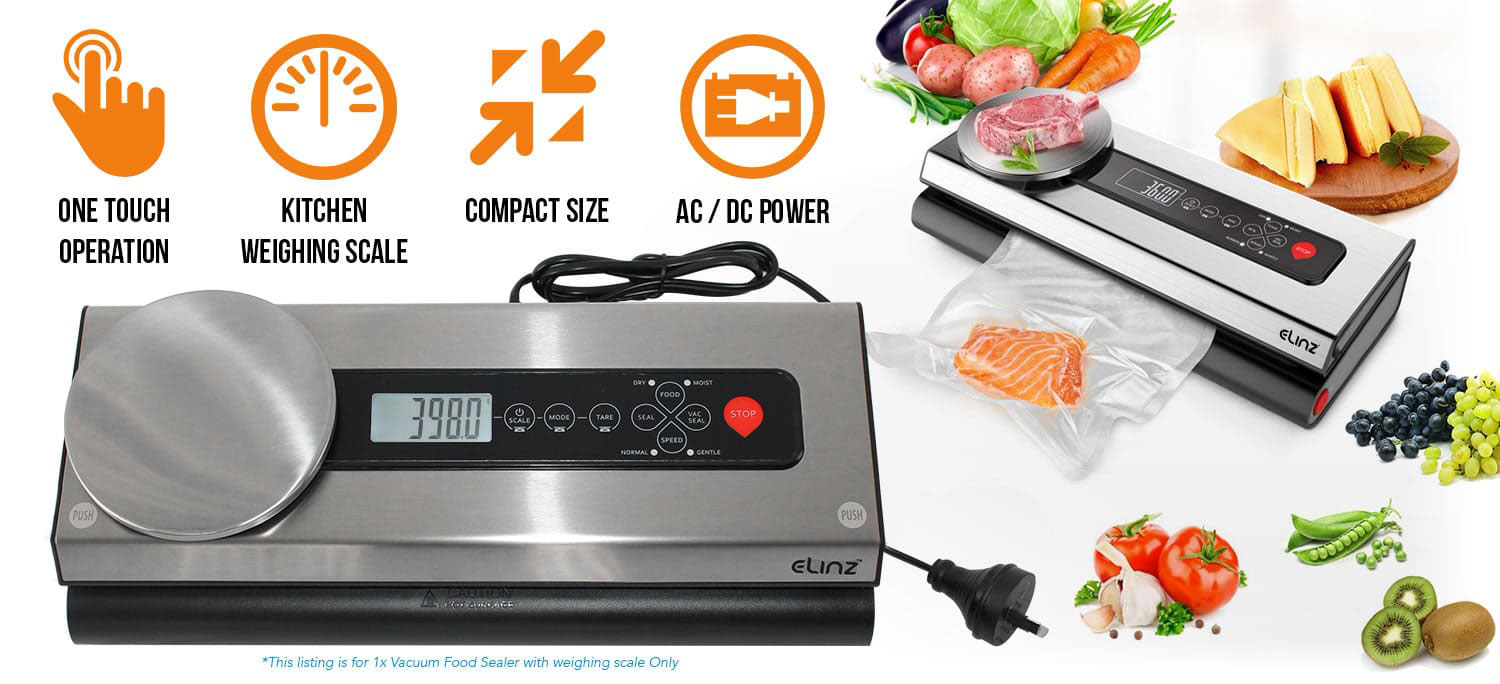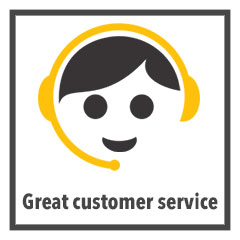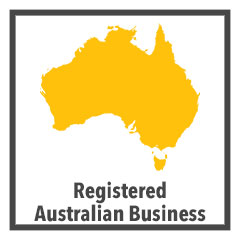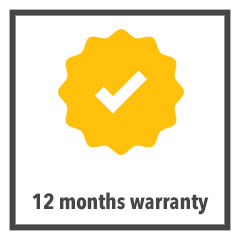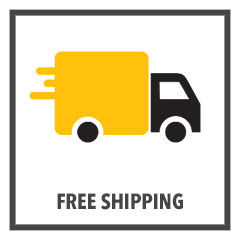 Stainless Steel Food Vacuum Sealer Bags Packaging Saver Kitchen Weighing Scale Storage Machine
SKU: FVS6600S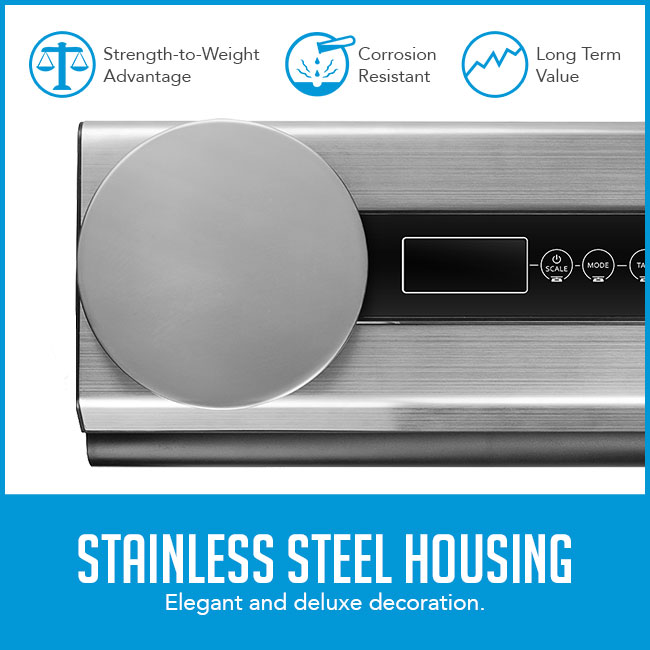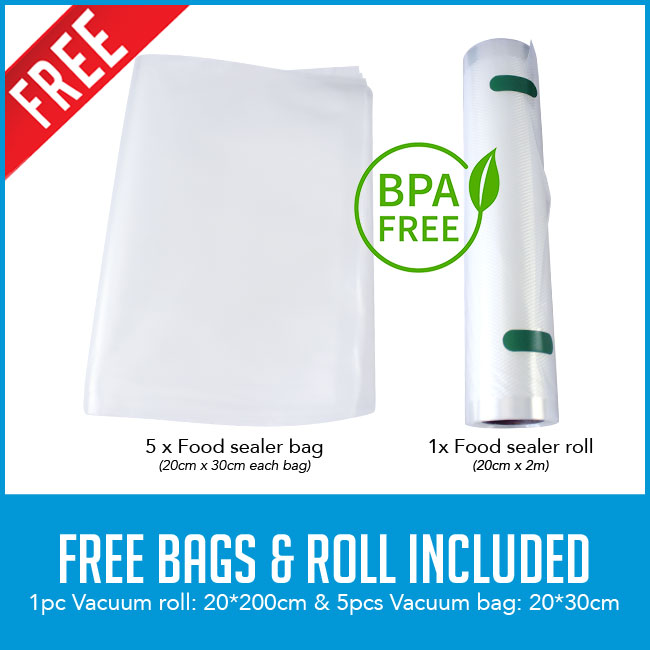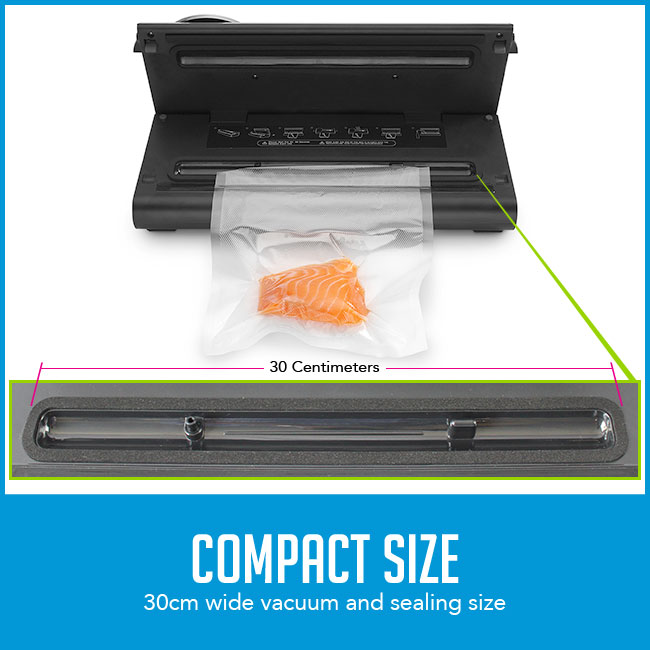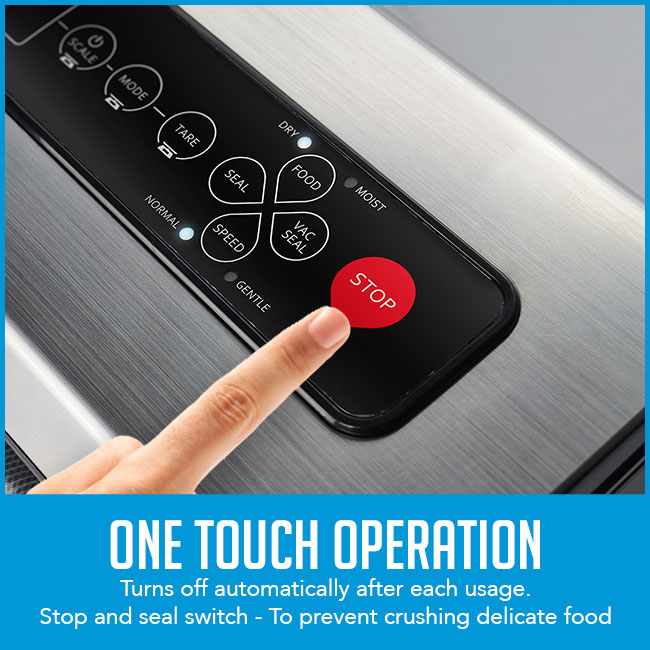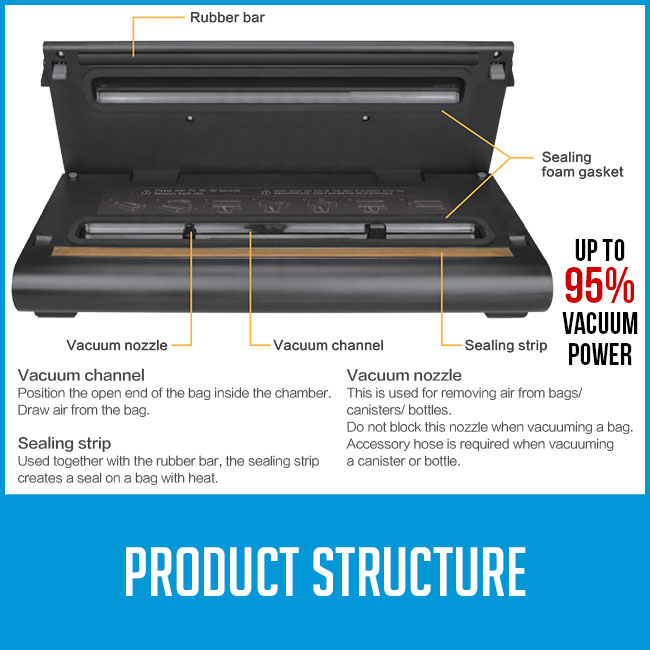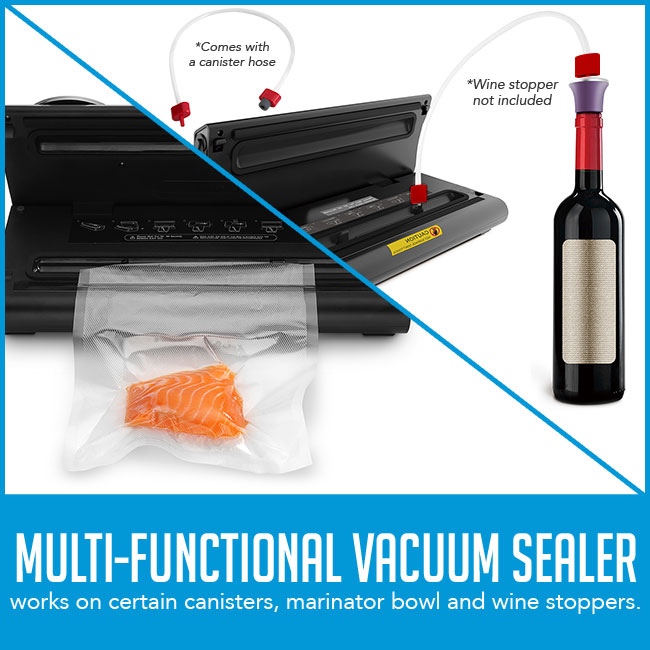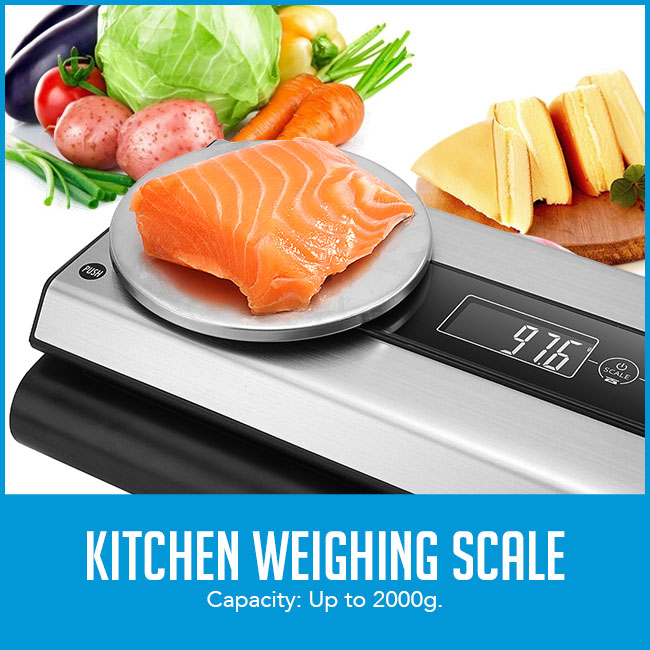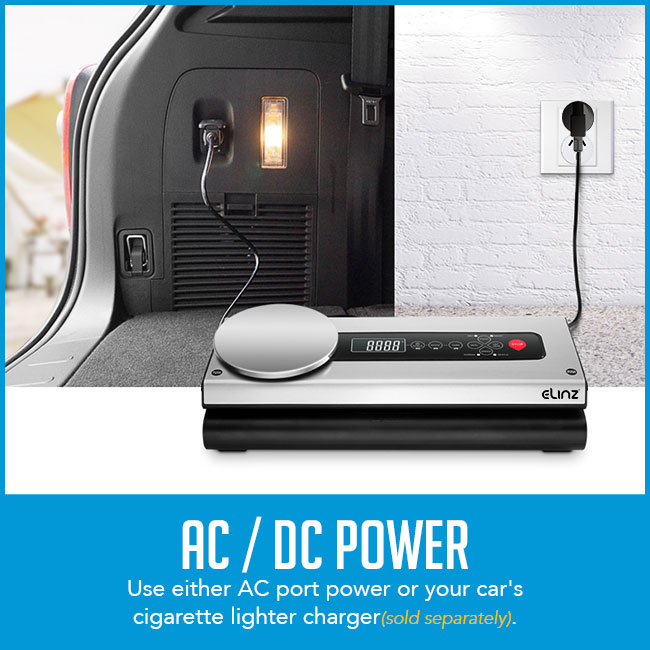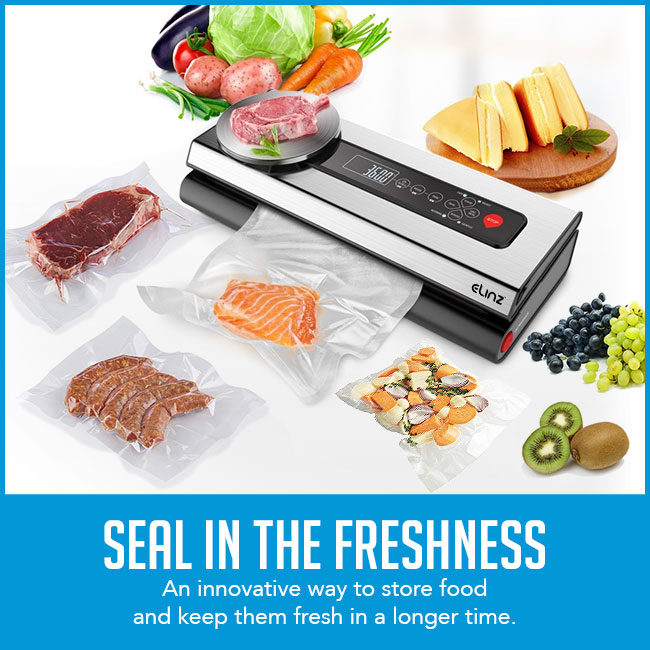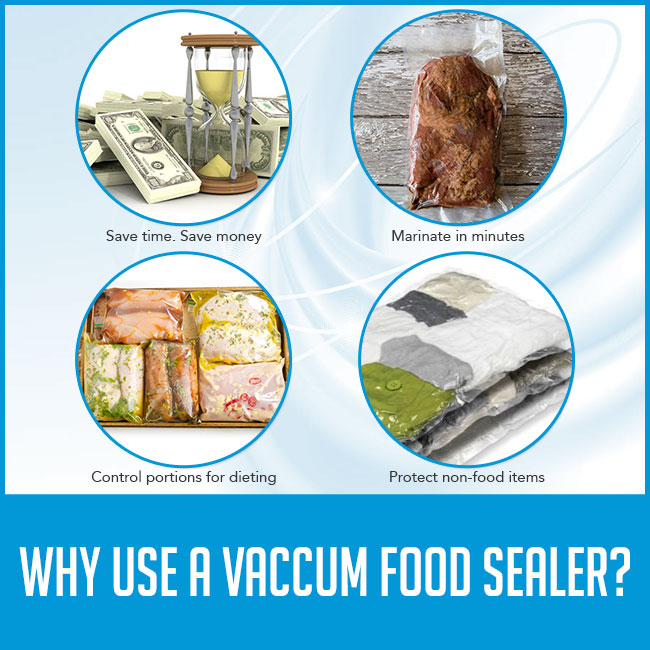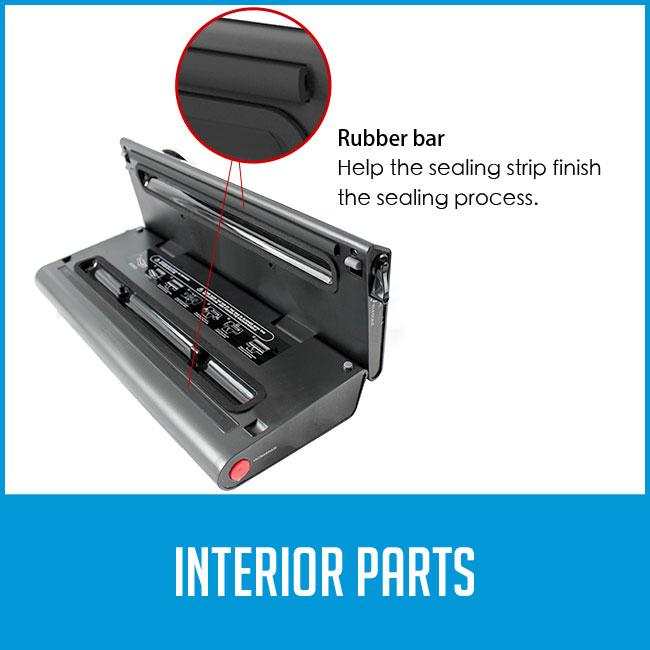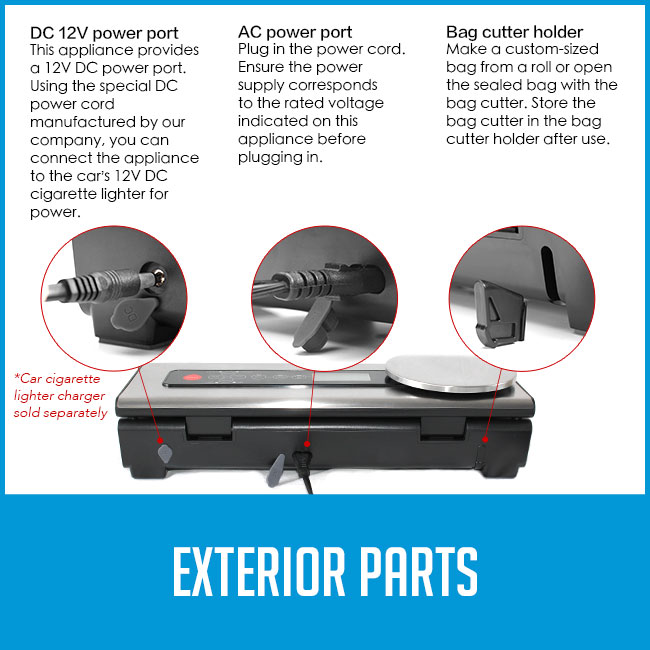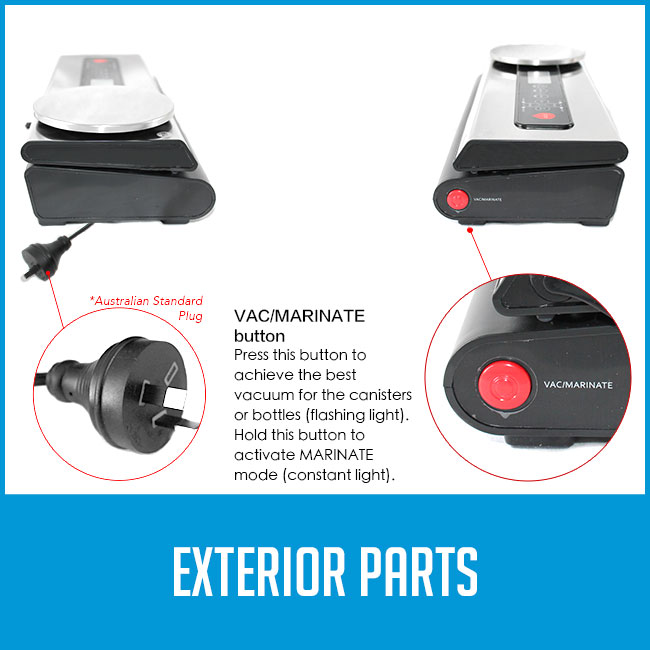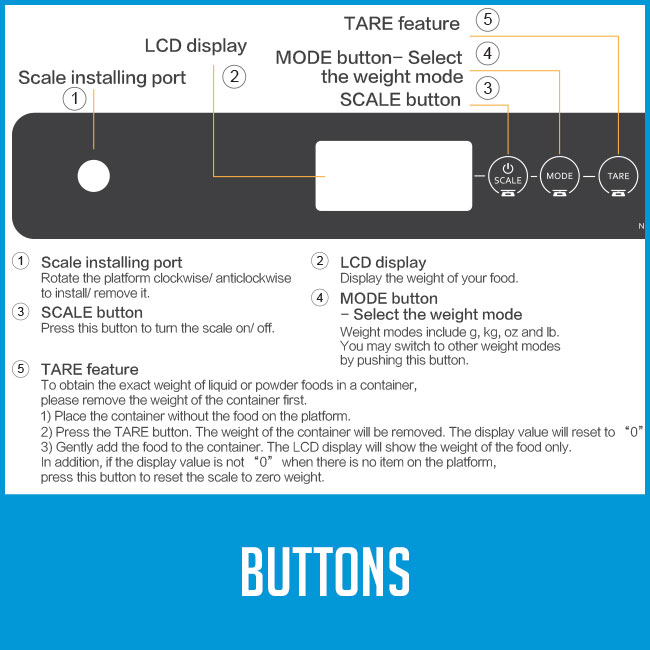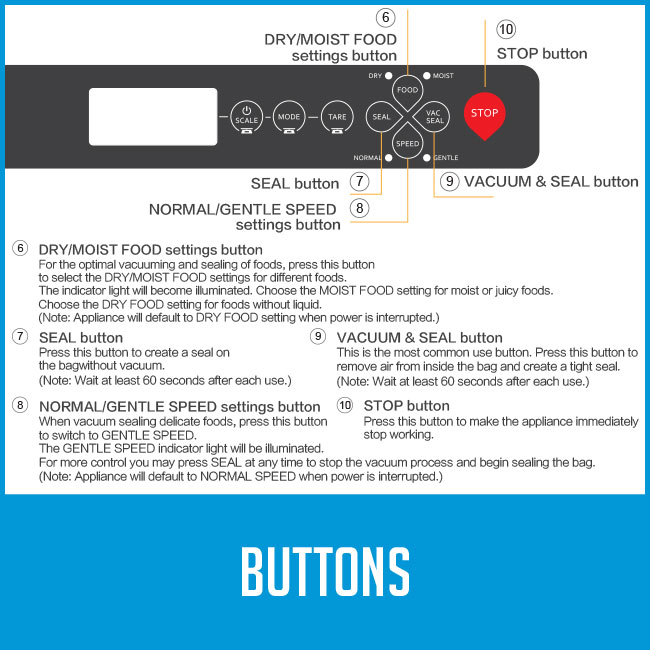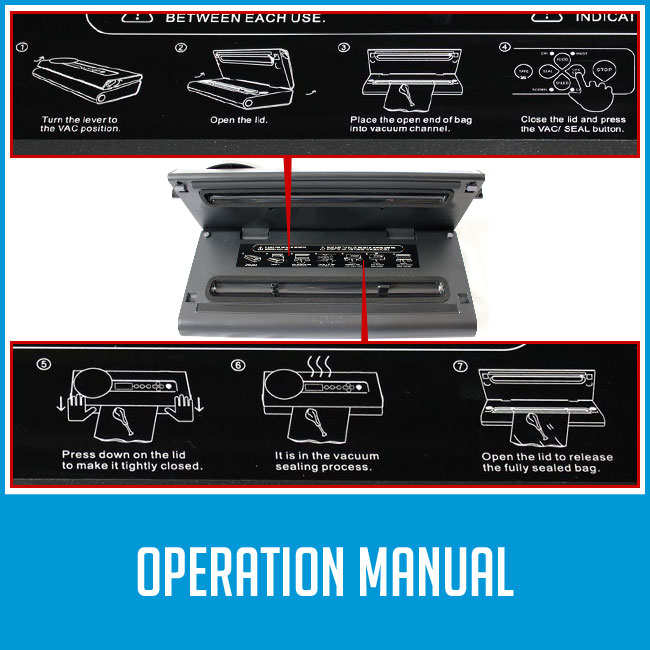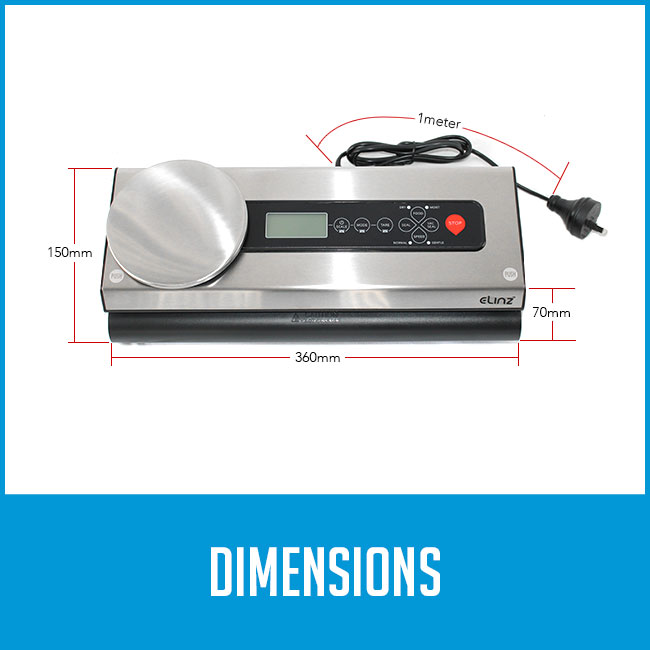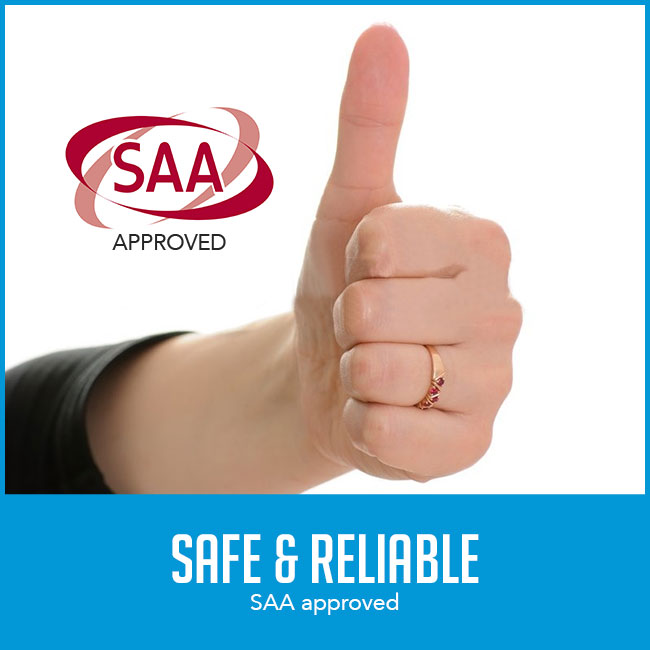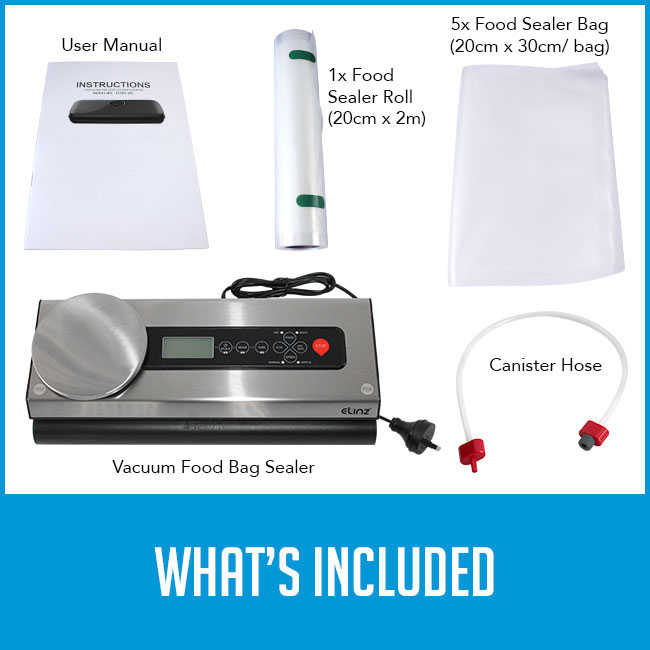 The Newest Patented vacuum sealer and kitchen weighing scale in 1. It is a state-of-the-art way to store your food and keep them fresh in a longer time. Save up your food and enjoy them on the next day with sealed in freshness.

It is very conventional to use as you can pack your food in smaller portions. You can even weigh your food before packing. You can easily operate the food vacuum sealer and have your food sealed as fast as 10 to 20 seconds. Then it is ready to go to your fridge.

With its compact size, you can bring it anywhere. You can either power up the machine using an AC port power or thru the car cigarette charger (sold separately).

Keep your food fresh and nutritious with an excellent food storage practice with Vacuum Food Sealer.
Stainless steel housing

It makes the vacuum sealer weighing scale corrosion resistance, ease of fabrication, strength-to-weight advantage, and long term value.
Fingerprint and oils will be invisible
Fingerprint-proof

Kitchen scale weighing machine

2 in 1 vacuum sealer and weighing scale

Removable weighing platform

The platform can easily be removed by rotating counter clockwise. Then it can be installed by rotating clockwise
Capacity: 2000g ± 0.1g

Light indicators

Lighten up to indicate that vacuum or sealing is in progress.

Adjustable Lever

Turn the lever to idle position when not in use.
To protect the gaskets from being deformed.

Certifications

CE (conformity with health, safety, and environmental protection standards), LVD(Low Voltage Directive), GS(Tested Safety),EMC ( Electromagnetic Control), ErP (Enterprise Resource Planning), RoHS(Restriction of Hazardous Substances) LFGB(food safe) , REACH (Registration, Evaluation, Authorisation and Restriction of Chemicals)

Free bags and roll included

Vacuum roll x 1pc: 20*200cm
Vacuum bag x 5pcs: 20*30cm

Material of Bag Rolls

Food grade nylon + PE (Multi-layers Co-extruded Embossed)
Why Embossed Vacuum Sealing Bag? - Special air removal channels design for fast and easy vacuuming

Multi-functional vacuum sealer

This model has the vacuum port to work on vacuum canisters, zipper-locked bags, wine stoppers and other accessories.
Comes with a canister hose - works on certain canisters, marinator bowl and wine stoppers

Marinate in minutes

During the process of vacuum packaging, it will open up the pores of food so you can get a great-marinated flavour in just 20 minutes instead of overnight.

Free bags and roll included

BPA Free
Phthalate Free
And plasticizer Free
The nylon and PE layers are integrated. No solvent, no heavy metal residue, no smell.

Convenient and Reliable

Excellent tensile and puncture resistance.

Compact size

30cm wide vacuum and sealing size

Vacuum pressure up to -0.85 Bar (85Kpa)
One touch operation

Turns off automatically after each usage
Stop and seal switch - To prevent crushing delicate food

Comes with a canister hose - works on certain canisters, marinator bowl and wine stoppers
AC+ DC Port

You can bring along with you the vacuum sealer aside from AC port power, it can also be powered using your car's cigarette lighter (sold separately).
Support outdoor 12V use
Vacuum Sealer
Material: Stainless steel
Advantage: Save Money
Rated voltage: 100~120VAC 50Hz / 12VDC 2 02~240VAC 50Hz / 12VDC
Storage environment: -20~60℃
Buttons : SEAL, FOOD-DRY/MOIST, SPEED-NORMAL/GENTLE, VAC, STOP
Voltage (V): 100-120V or 220-240V
Frequency (Hz): 50-60Hz
Power (W): 120W
Mechanical/ Digital: Semi-automatic to close the vacuum lip
Product Dimension (cm): 38 x 14.6 x 8.9 cm
Machine Material: Stainless Steel 304, ABS
Vacuum Pressure: -60KPa
Vacuuming Time (s): 10-20S
Sealing Timer (s): 9 / 11S
Single/ Double Pump: Single
Pump Capacity (L/min): 6L/min
Liquid Capacity: 25ml
Seal Wire Width (mm):3mm
Max Bag Width (cm): 30cm
Kitchen Scale
Power supply: 240VAC / 12VDC / 3VDC (2*AAA)
Capacity: 2000g ± 0.1g
Operating environment: 0~40℃
Vacuum Food Bag Seller
Canister Hose
1x Food Sealer Roll(20CM x 2M)
5x Food Sealer Bag(20CM X 30CM/ bag)
User Manual
Frequently Asked Questions
No FAQs Available
---
Troubleshooting Guides
A. Unit Not Vacuuming Properly
Ensure that the lever is placed to "VAC" before closing the door and start vacuuming, otherwise, the rubber inside will be blocking the vacuum sealer.
*Product on the video may differ from the actual product. Video is displayed to show the importance and use of the product.
Average Customer Rating For Elinz Stainless Steel Food Vacuum Sealer Bags Packaging Saver Kitchen Weighing Scale Storage Machine:

Click here to write a product review!
Perfect on my kitchen
This food vacuum sealer was really a big help for me to organise the fridge. Food won't mix up it's flavours and smell on our fridge. Mums out there should try this too.

Rating:

---
---
We Also Recommend...
---
Others Also Bought...
---
More From This Category...