Elinz AHD Reversing Camera 4PIN 12V24V CCD Night Vision Forward View Car Truck Caravan 120° View
SKU: RV4PINAHDFWRMASTER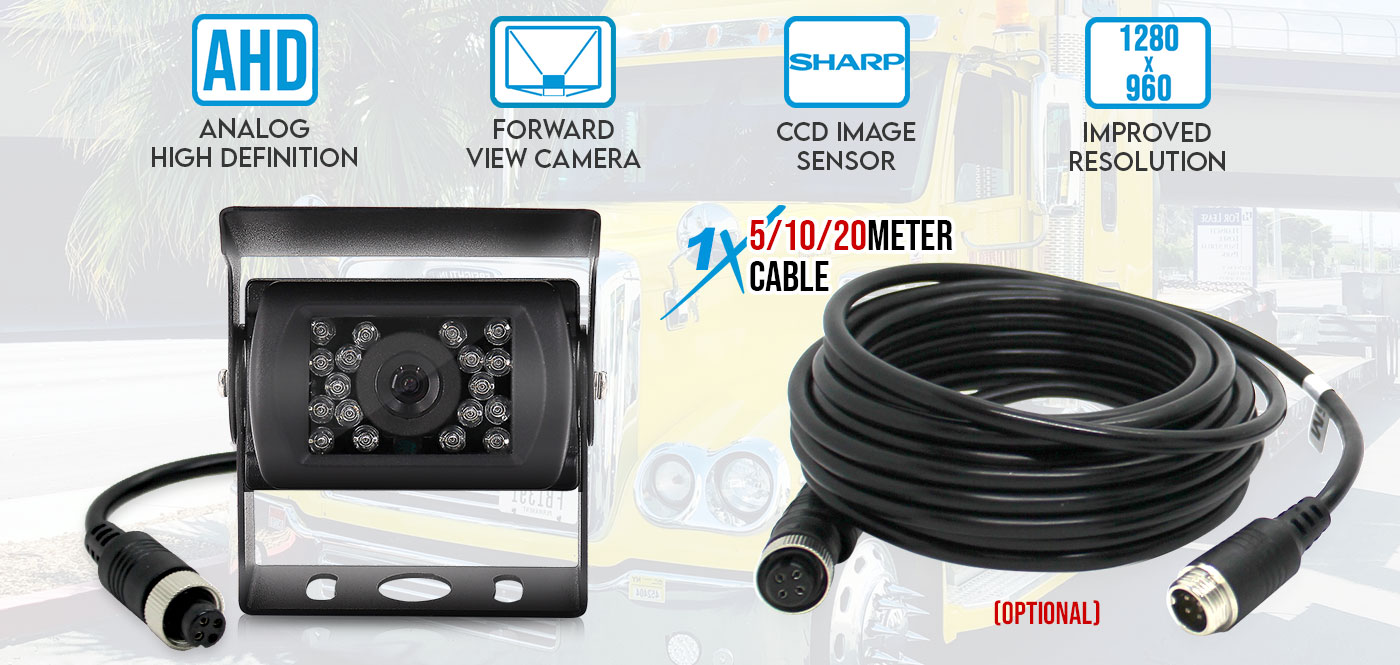 AHD Camera with CCD Image Sensor from Sharp
This Heavy Duty AHD Camera features CCD Sensor from the Sharp company for better picture clarity, colour contrast, and sharpness.
1/3" 1.3MP CCD Sensor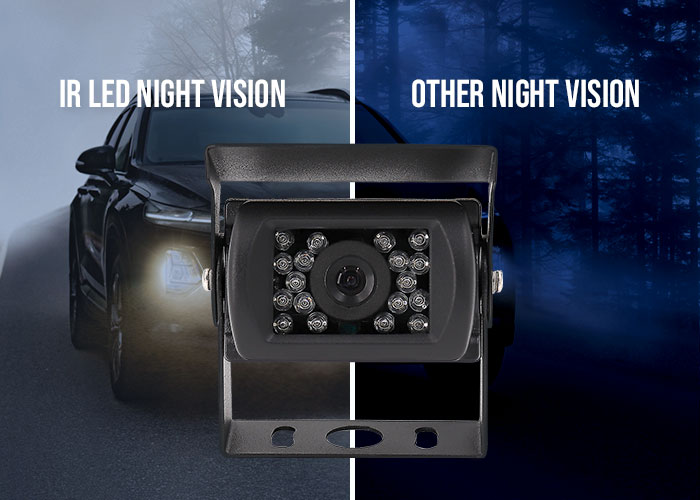 This camera comes 18 individual infrared LED to enable users to see clear images, even at night or in low light conditions.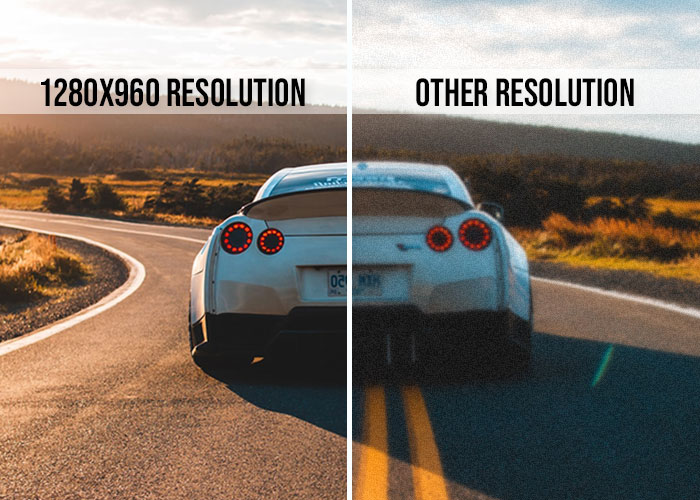 Improved Resolution 1280x960
The improved resolution would make images and videos clearer and can capture sharp detailed footage.
1200TVL camera resolution.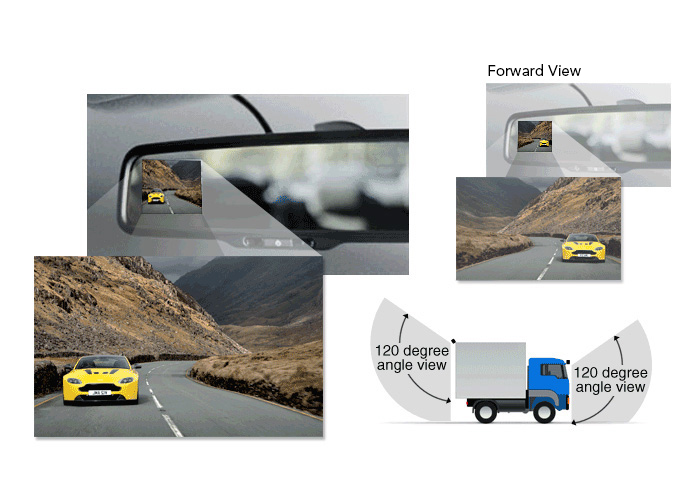 It allows you to see images in forward view.
It basically means that when you use the camera to record what's in front or even at the back of your vehicle, you'll see the objects in their original places or position.
This camera has complete protection against dust and can withstand water immersion of up to 1 meter.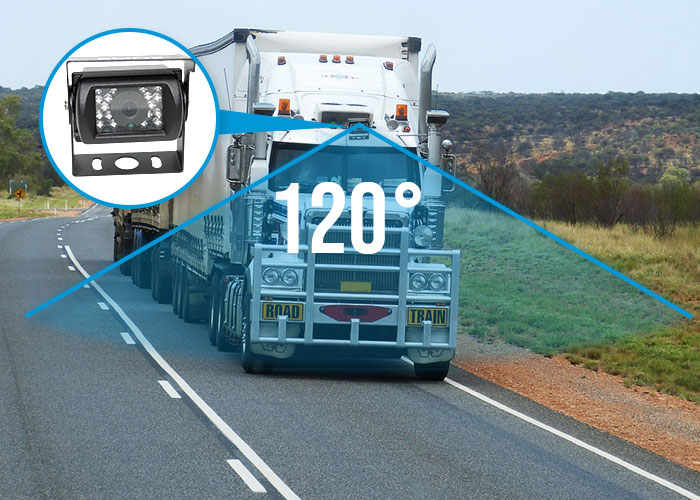 This new line of reversing camera features a 120-degree viewing angle so it does not produce fish-eye view.
When you look at the images being displayed on the monitor, it is as if you're looking at the images being reflected on your vehicle's rear view mirror.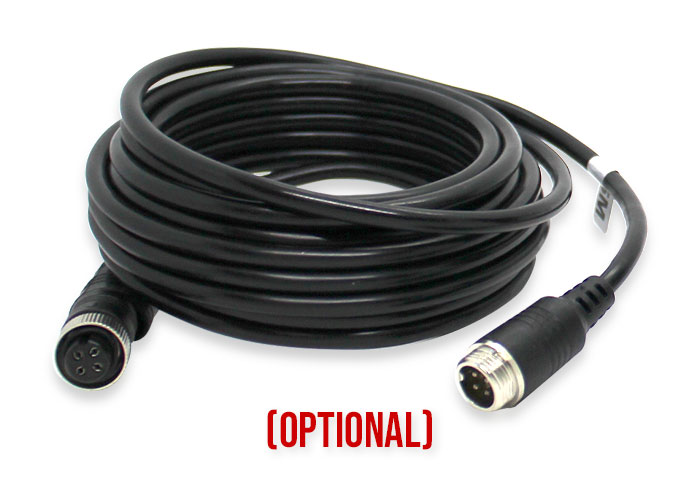 Advanced 4 PIN Cable (Optional)
This camera comes with a 4PIN cable that enables the monitor to power up the device by itself. In addition, the camera will stay switched on for as long as your vehicle is running.
To enjoy this special feature, make sure that you will connect the camera to a monitor with a 4PIN connector.
5M 4PIN Cable, 10M 4PIN Cable, 20M 4PIN Cable.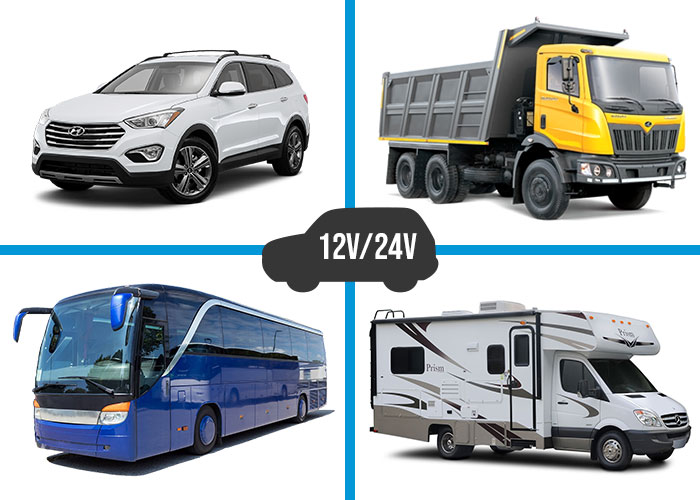 Compatible with 12V/24V Vehicles
Suitable for use with trucks, caravans, cars etc.
Heavy duty CCD crystal clear 12/24-volt applicable reverse camera.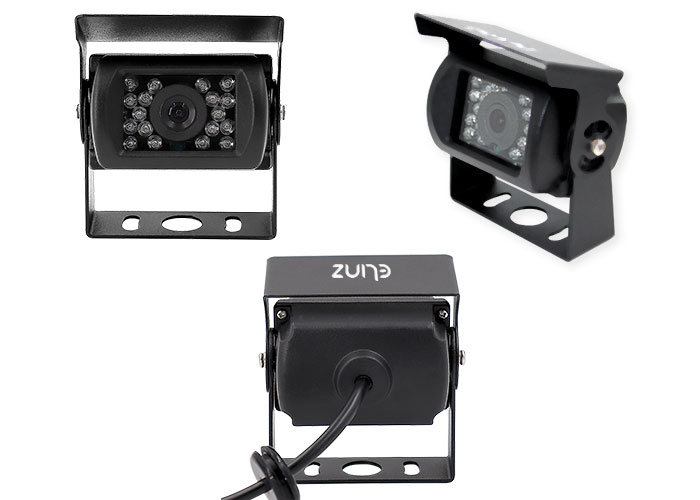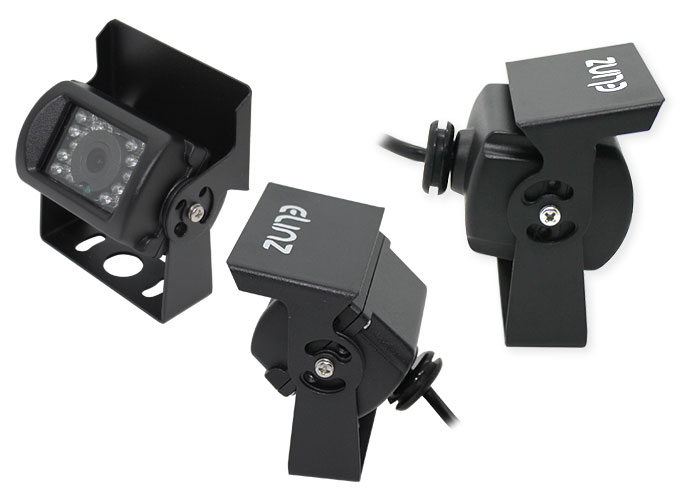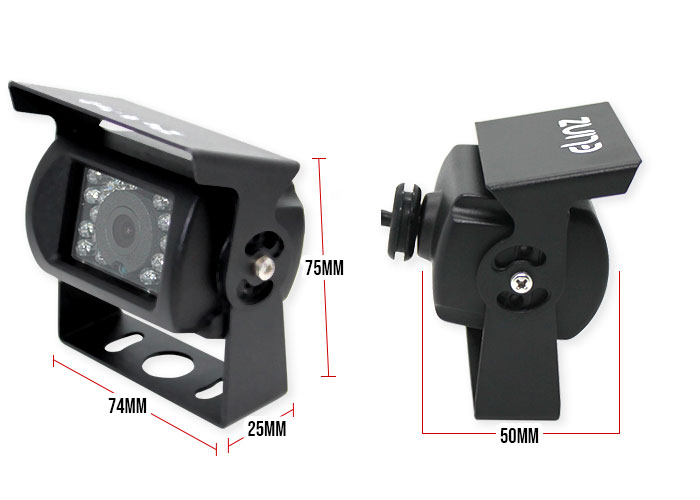 AHD Reversing Camera Forward View 4PIN CCD 12V/24V Night Vision Car Truck Caravan 120° View 600TVL Heavy Duty

Safety and security not just for drivers but also for pedestrians and people around, that is what a reversing camera. AHD CCD Reverse camera that uses 4PIN cable to transmit HD video from AHD camera to AHD monitor with anti-interference and non-distorted images.

This Forward View Camera allows you to see images in forward view. This basically means that when you use the camera to record what's in front or even at the back of your vehicle, you'll see the objects in their original places or position.

It has 1.3MP image sensor with infrared night vision that gives you clear images day and night. This heavy duty camera is 100% waterproof that has an IP68 rating. This AHD Camera features CCD Sensor with 18pcs IR LED lights providing a perfect view when the light is low or even on darkest night (black and white) to guarantee safe driving.

You can have a safer driving and you can reduce blind spots. Get this back up camera now.

*Disclaimer: This is an AHD camera and can only be used with AHD monitor like our M7AHD1080RV4PIN
AHD Camera with CCD Image Sensor from Sharp

This Heavy Duty AHD Camera features CCD Sensor from the Sharp company for better picture clarity, colour contrast, and sharpness.
1/3" 1.3MP CCD Sensor

IR LED Night Vision

This camera comes 18 individual infrared LED to enable users to see clear images, even at night or in low light conditions.

Improved Resolution 1280x960

The improved resolution would make images and videos clearer and can capture sharp detailed footage
1200TVL camera resolution

Forward View Camera

It allows you to see images in forward view.
It basically means that when you use the camera to record what's in front or even at the back of your vehicle, you'll see the objects in their original places or position.

Waterproof rating: IP68

This camera has complete protection against dust and can withstand water immersion of up to 1 meter.

120° Wide Angle Viewing

This new line of reversing camera features a 120-degree viewing angle so it does not produce fish-eye view.
When you look at the images being displayed on the monitor, it is as if you're looking at the images being reflected on your vehicle's rear view mirror.

Advanced 4 PIN Cable (Optional)

This camera comes with a 4PIN cable that enables the monitor to power up the device by itself. In addition, the camera will stay switched on for as long as your vehicle is running.
To enjoy this special feature, make sure that you will connect the camera to a monitor with a 4PIN connector.
5M 4PIN Cable, 10M 4PIN Cable, 20M 4PIN Cable

Compatible with 12V/24V Vehicles

Suitable for use with trucks, caravans, cars etc.
Heavy duty CCD crystal clear 12/24-volt applicable reverse camera
Image Sensor: 1/3" 1.3MP CCD Sensor
Pixels: 1.3 Mega
Horizontal resolution: 1280(H)*960(V)
Min illumination: 0.01 Lux
Lens: 2.8 mm
View Angle: 120 Degree
IR distance: 30 ft.
Waterproof Rate: IP68
Working Voltage: DC12V
Current Consumption: 100mA/12V
Operating Temperature: -20°C~60°C
Storage Temperature: -30°C~70°C
1. 1x AHD Forward View Reversing Camera
2. 1x Advanced 4 PIN Cable (Optional)
3. Screws and Bolts
4. User Manual