Elinz 4 PIN Heavy Duty 12V 24V CCD IR Colour Reversing Camera 20M
4PIN Heavy Duty CCD 20M=Can be turned on at all times
(SKU: RVS4PIN20M)
Notify me when back in stock

Brand New Heavy Duty Night Vision IR 4 PIN CCD 12V/24V Reversing Camera for Trucks/ Caravans/ Cars
SKU: RVS4PIN20M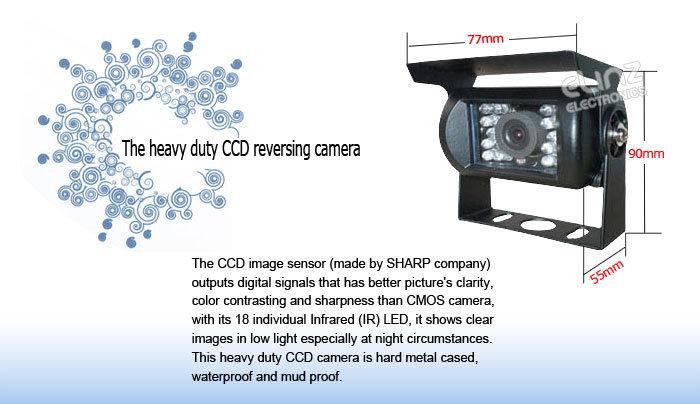 Key Features
120 degree Wide angle viewing helps avoid accidents & injuries
Colour infrared night vision waterproof CCD reverse camera
Suitable for use with trucks/ caravans/ cars etc. Thanks to this heavy duty CCD crystal clear 12/24-volt applicable reverse camera
Clear view day or night
20M advanced 4 PIN cable. Allowing the monitor to power up the camera no need to connect another power cable to camera*
*Please note that this camera can only be used with a monitor with 4PIN connector.
7" Monitor Reverse Camera Kit is also available separately from our store if interested please click here.
The CCD image sensor (made by SHARP company) outputs digital signals that has better picture's clarity color contrasting and sharpness than CMOS camera with its 18 individual Infrared (IR) LED it shows clear images in low light especially at night circumstances. This heavy duty CCD camera is hard metal cased waterproof and mud proof. Can last for longer without heating up so you can show the rearview at all time.
*Please note that a 20 meter video cable is included in the sale extra length video cable is available for purchase please contact us for details.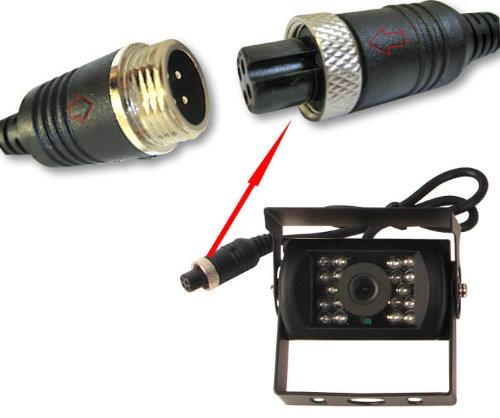 What's Included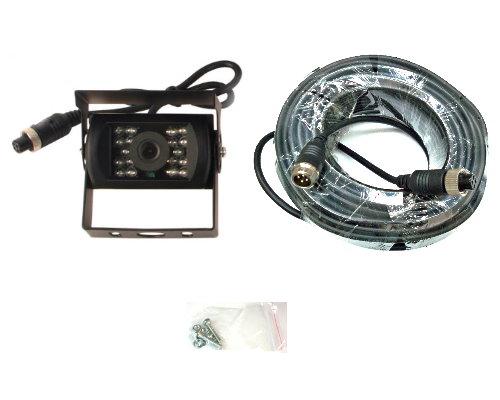 Heavy duty 4PIN CCD 12v/24v reverse camera 1x
20M 4 PIN cable 1x
Screws 2x
Frequently Asked Questions
No FAQs Available
---
Troubleshooting Guides
No Troubleshooting Guides Available
Average Customer Rating For Elinz 4 PIN Heavy Duty 12V 24V CCD IR Colour Reversing Camera 20M:

Click here to write a product review!
Rear View Camera
Fantastic normal vision for rear of the caravan, not wide angle like reversing cameras. Simple setup as no separate power connection on van required. Draws power from 4 pin cable. Picture is like you're sitting on the rear of the caravan. Fantastic.

Rating:

---
---
We Also Recommend...
---
Others Also Bought...
---
More From This Category...