Elinz Windscreen suction cup mount for monitor
Suitable for our GEAR7RV4PIN800, M70RV4PIN800, M7WRLDG
(SKU: W7MT)
WAS From AUD $35.00
NOW AUD $30.00
Sale Ends in
12:00 pm, 16 July 2020
In Stock
Notify me when back in stock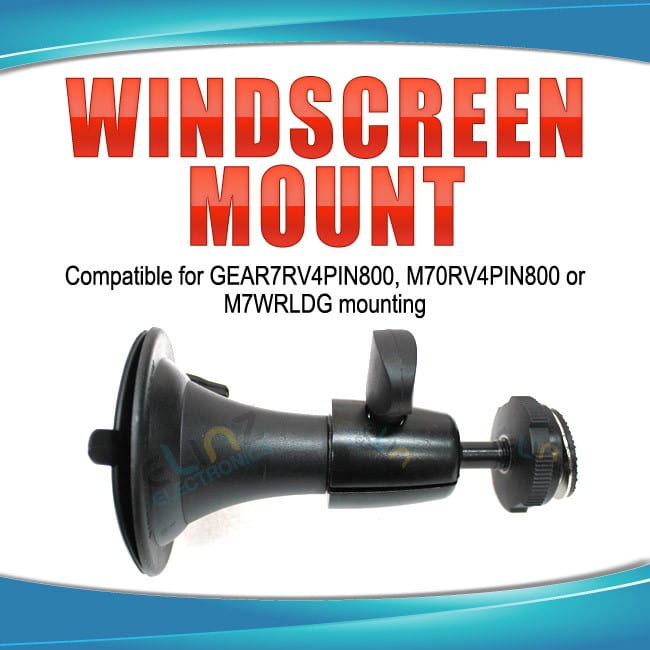 Elinz Windscreen suction cup mount for monitor
SKU: W7MT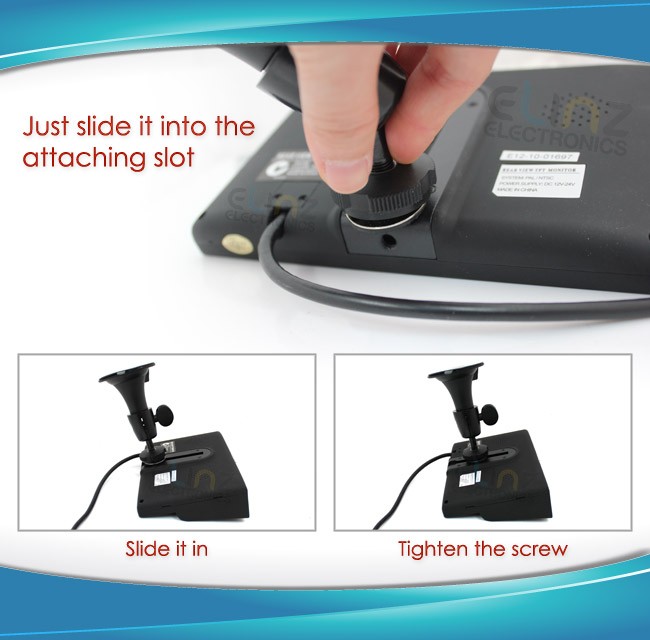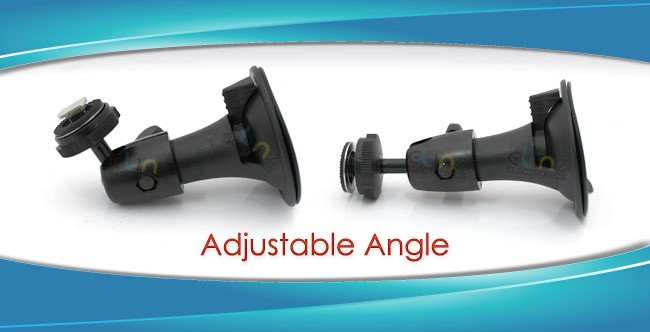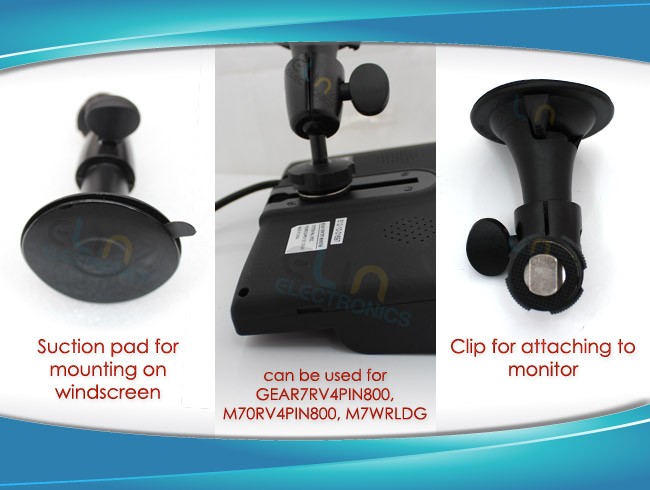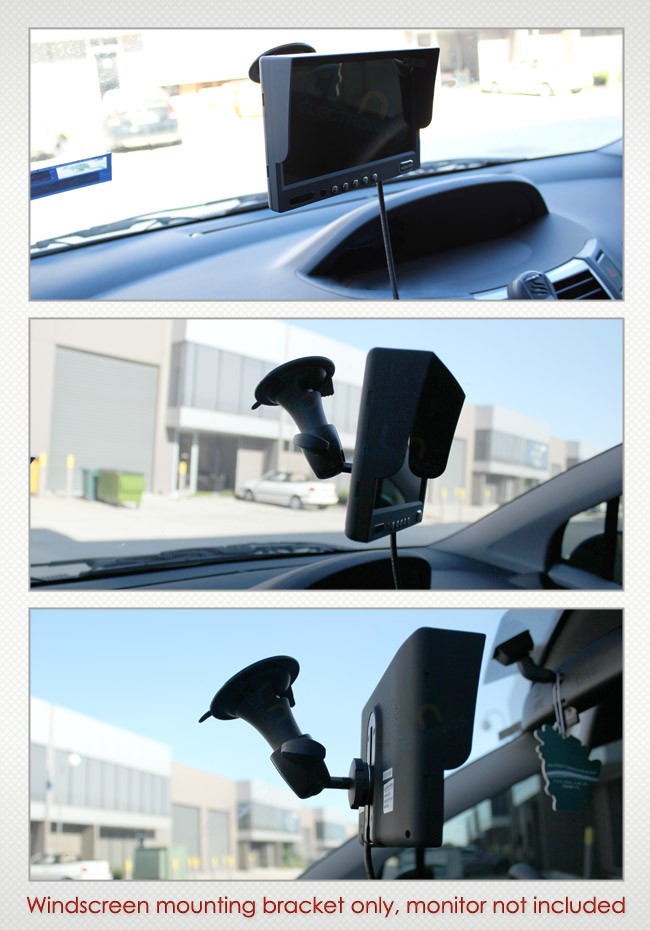 More Information
Product Highlights
Compatible for GEAR7ERV4PIN800 and M7SRVS4PIN90
Easy to Install
Adjustable angle
What's Included
Windscreen Mounting Bracket
Average Customer Rating For Elinz Windscreen suction cup mount for monitor:

Click here to write a product review!
W7MT Windscreen suction cup mount for monitor
Excellent delivery, Suction onto windscreen is superb and adaption to monitor is perfect

Rating:

O.K.
I only used the top part. I removed the suction cup as I wanted to fix it to the dashboard. ***** (FIVE STARS). Bruce.

Rating:

Suction mount
Product is simple construction ,large suction plate .I have had my vehicle over some very rough country and the monitor stays were it is put and has not dropped off like so many of the window mounts for my GPS . good product and free shipping what more could you ask for.

Rating:

Rearview windscreen suction mount.
I purchased a reversing camera kit that included a 7 inch screen. The mounting for the screen was a stickon type that was meant to stand on the dashboard. This proved to be very weak and did not support the screen. The suction mount as supplied by Elinz has proven to be strong, the suction action on the windscreen is strong and the mounting of the 7 inch is easy to operate and is strong. I recommend this mount for the purpose I intended it to do.

Rating:

windscreen suction mount
makes installation a breeze, fantastic option for moniter.

Rating:

---
---
Others Also Bought...
---
More From This Category...