Elinz Embossed Vacuum Sealing Bag Roll Food Seal Packaging Storage Saver Kitchen
12m Bag Rolls~BPA Free~Superior Material~Safe for Food
(SKU: FVSROLL4)
WAS From AUD $27.00
NOW AUD $21.00
Sale Ends in
00:00 am, 29 April 2021
In Stock
Notify me when back in stock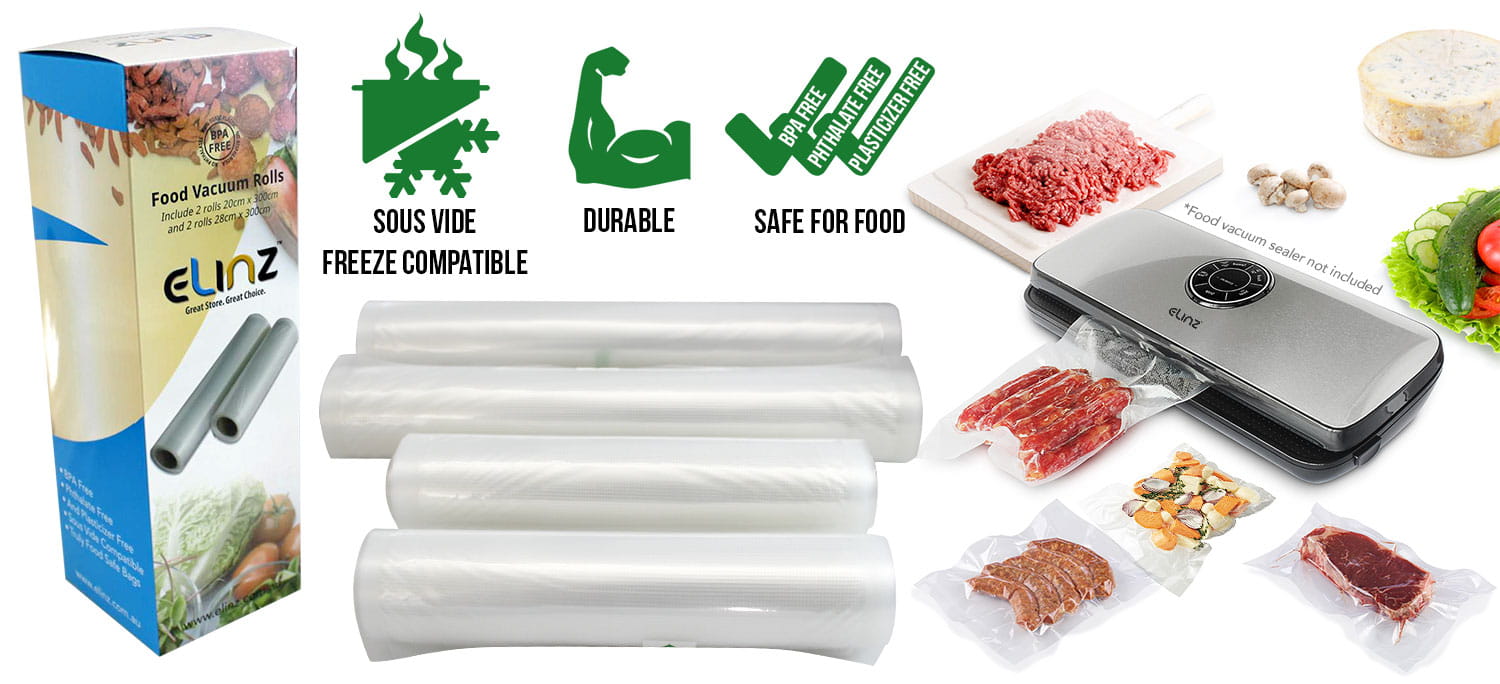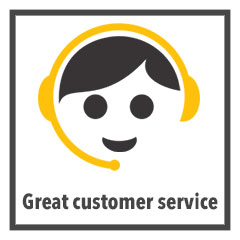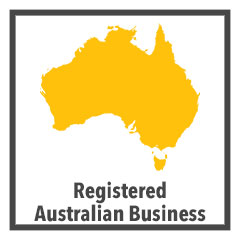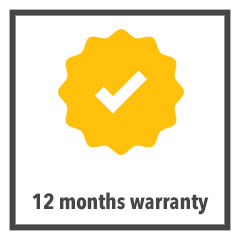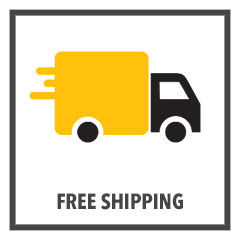 Embossed Vacuum Sealing Bag Roll Food Seal Packaging Storage Saver Kitchen
Product Details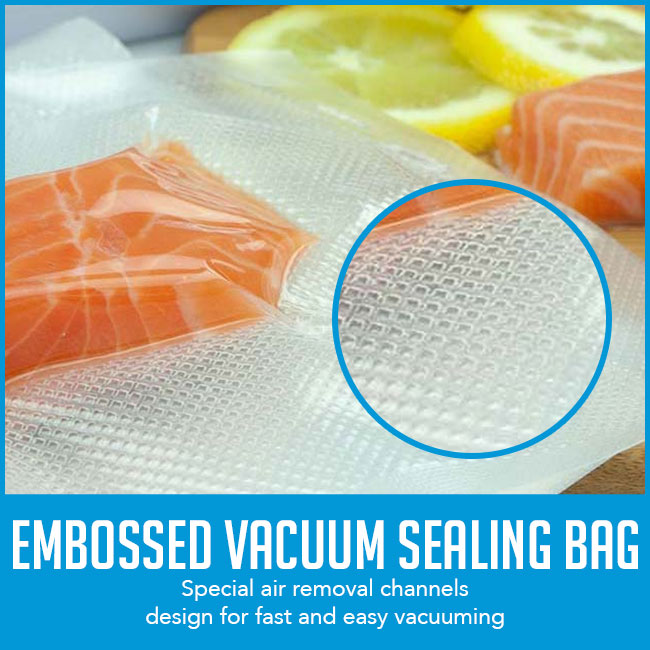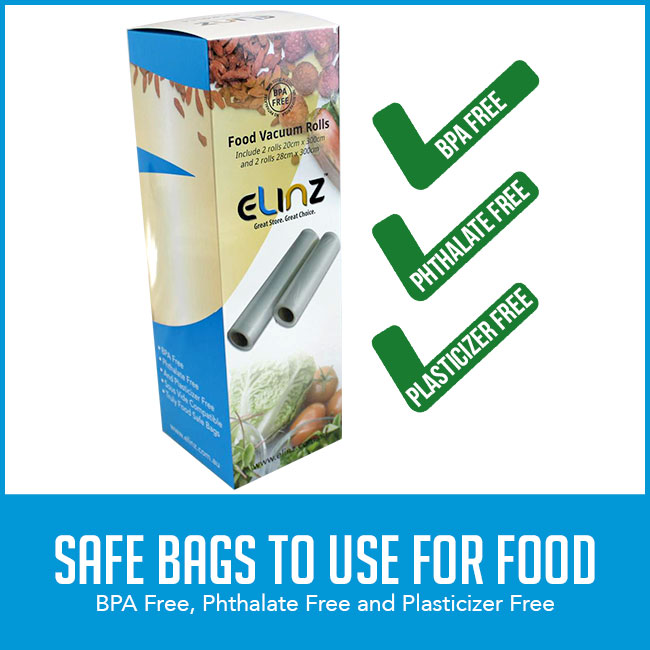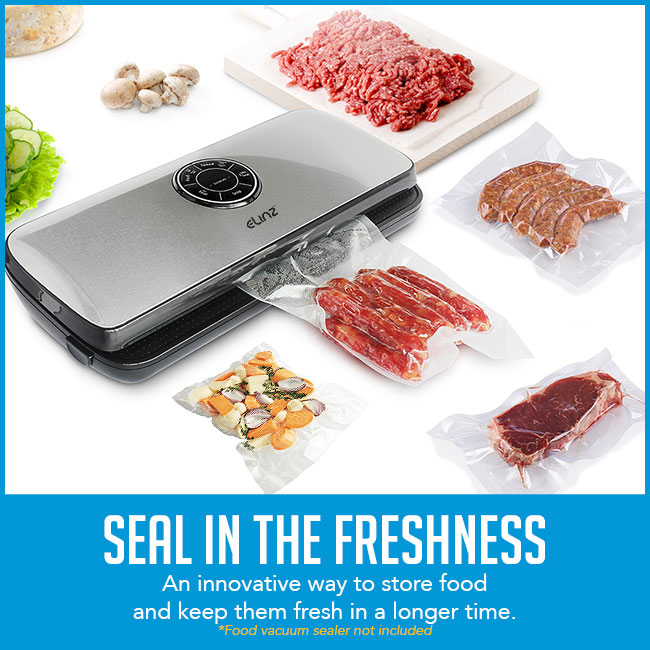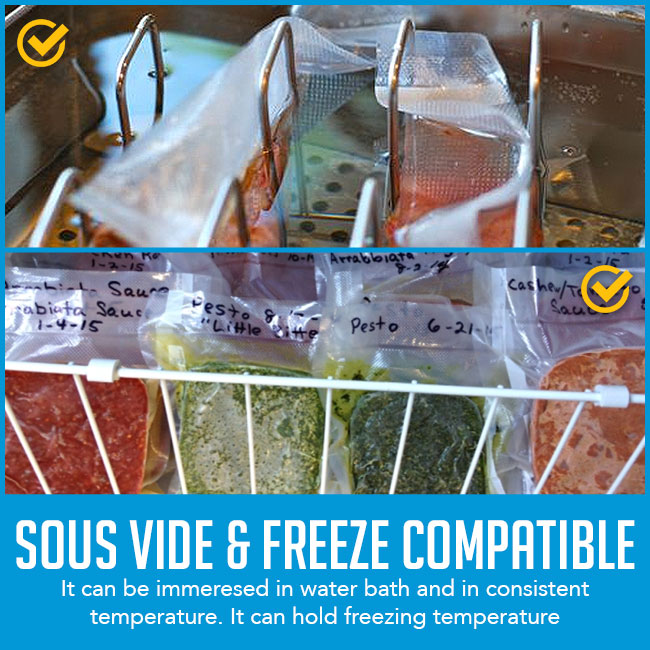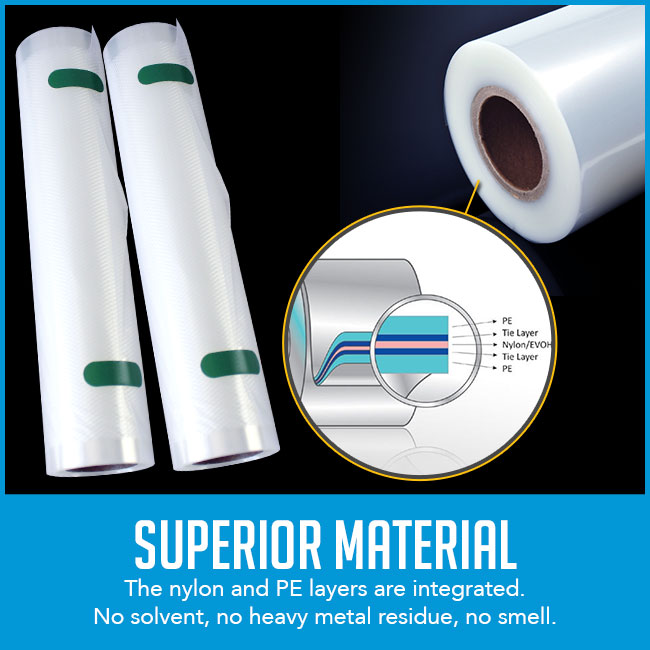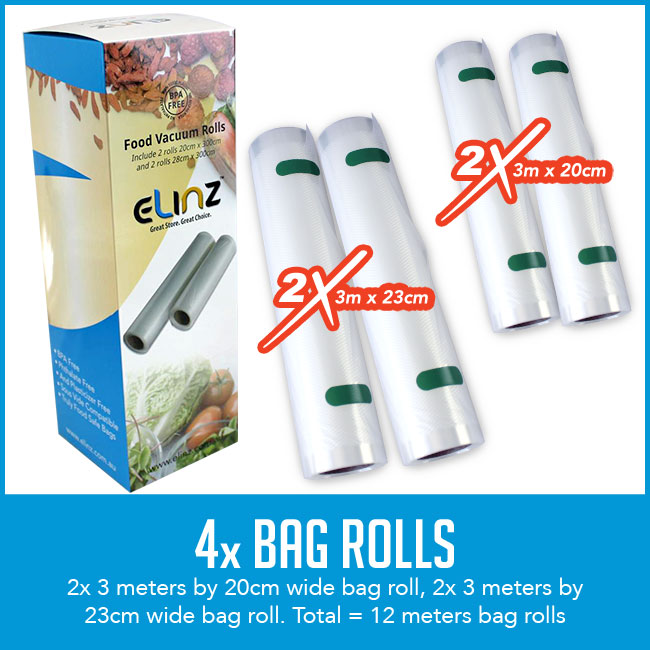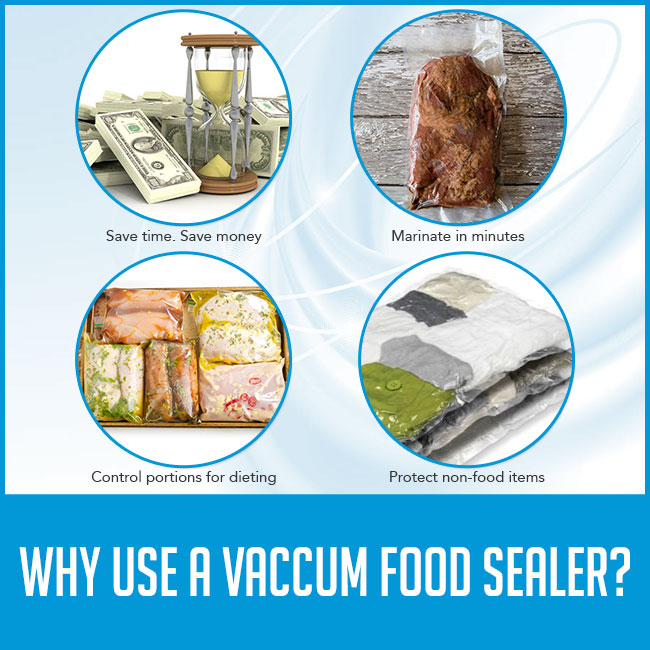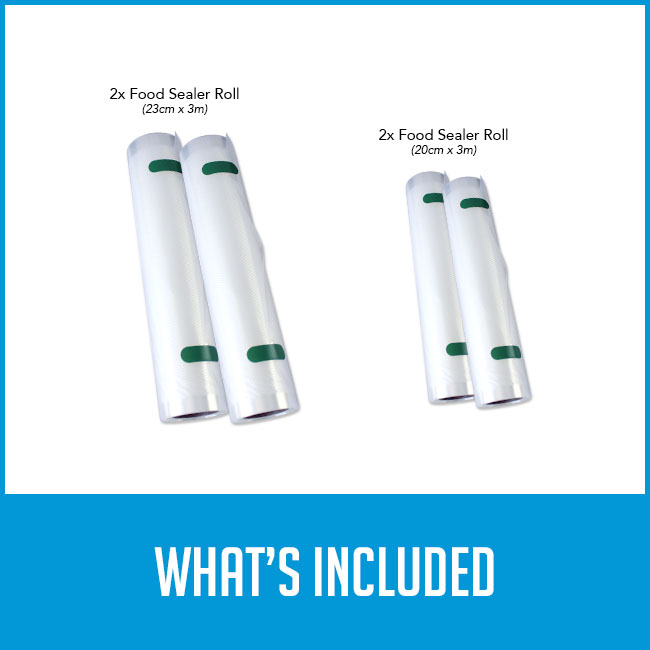 More Information
Seal in the freshness of your food. Avoid wastages and save up money on your pocket. With this advanced development of storing your food you can stock enough food and organise your food storage.

Having a worry free mind as the vacuum sealing bags are BPA free, Phthalate Free and plasticizer free that gives you assurance that it is safe to use on your food.

The nylon and PE layers are integrated. No solvent, no heavy metal residue and no smell so you can surely enjoy fresh foods.
Product Highlights
Embossed Vacuum Sealing Bag

Special air removal channels design for fast and easy vacuuming

Safe Bags to use for Food

BPA Free
Phthalate Free
Plasticizer Free
Truly food safe bags

Sous

Food sealed in this bag can be immersed in a water bath and cooked at a very precise, consistent temperature.
Sealed food can hold freezing temperature

Material

Superior Material that is different from any other vacuum sealing roll in the market
It is made of the following:

PE (Polyethylene ) - material used for plastic bottles that is safe and no BPA
PA (Nylon) - that is suitable for food use without BPA
RESIN – Food safe and FDA compliant very clear high impact coating
HDPE (high-density polyethylene) - It has excellent chemical resistant properties making it suitable for a wide range of foods
MPE (Metallocene low density polyethylene) - super strong that expand to fit all shapes and sizes.

Overall, this vacuum sealing bag rolls is truly safe to use for food. Made with high quality materials to keep the food fresh and safe to eat after storing.
The nylon and PE layers are integrated.
With this superior material it will have No solvent, no heavy metal residue, no smell

Excellent tensile and puncture resistance
Total = 12 meters bag rolls

2x 3 meters by 20cm wide bag roll
2x 3 meters by 23cm wide bag roll
Product Specifications
Sealing strength: ≥25N/15mm
Material: Superior material different from any other vacuum sealing roll in the market - made of PE, Nylon, PA, RESION, HDPE and MPE
Usage Temperature: -20℃-100℃
Length Tolerance: +3mm
Width Tolerance: +3mm
Sealing Edge Width: 10mm
Sealing Edge Width Tolerance: +1mm
Tail Edge: ≤5mm
Thickness Tolerance

Smooth Side: +0.01mm
Embossed Side: +0.03mm

Appearance

Wrinkle : Slight wrinkle part should not over 5% of total area
Broken, Scratch, Scald, Impurity, Pinhole, Delamination
Crystal point: Diameter≤ 1mm,1 pcs/cm²
Frequently Asked Questions
No FAQs Available
---
Troubleshooting Guides
No Troubleshooting Guides Available
Be The First To Review This Product!
Help other CBD Food & Beverage Sydney Pty Ltd users shop smarter by writing reviews for products you have purchased.
---
We Also Recommend...
---
Others Also Bought...
---
More From This Category...