Elinz Dual Twin Joint Bracket 2x 4PIN Heavy Duty 12V/24V CCD Car Truck Reversing Camera MIC 600 TVL
SKU: RV2LMIC10M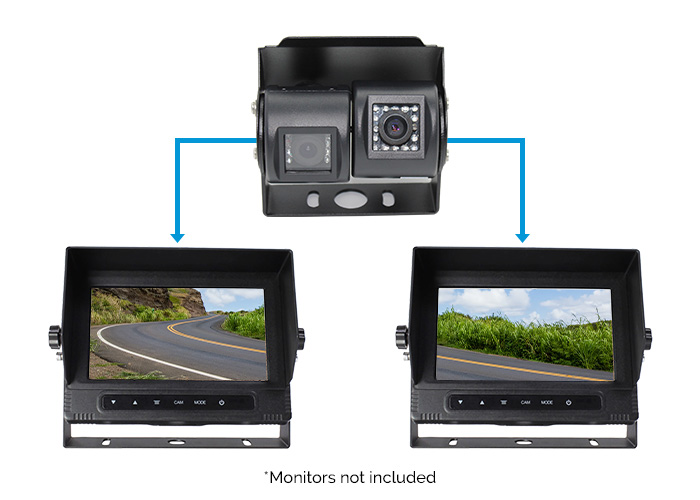 It allows you to connect it to one or 2 monitors and gives you a super wide viewing angle with 2 images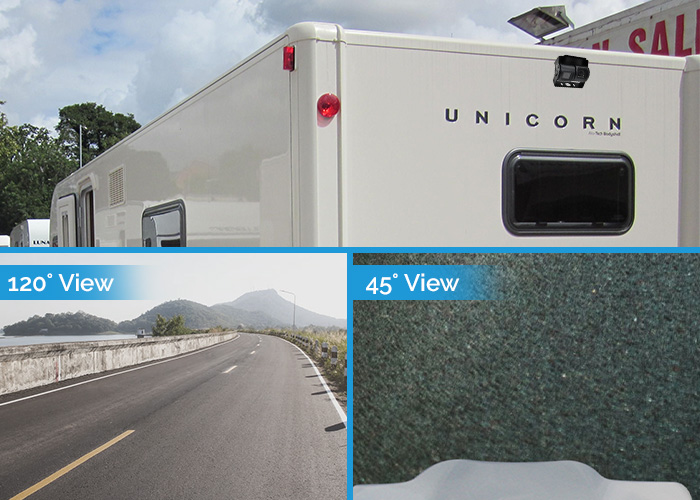 Dual Angle Viewing Camera
The 120 Degree Angle provides clear wide view so you can see any vehicles, person or obstacle on your rear view.
The 45-degree angle helps greatly in reversing so you can maneuver safely and easily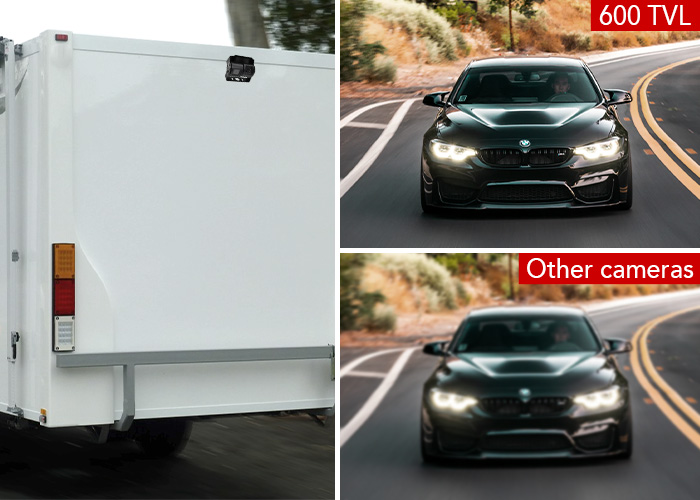 600 TVL 4PIN CCD Camera System
The reversing cameras feature a CCD image sensor from the Sharp company for better picture clarity, colour contrast, and sharpness.
High resolution 600 TVL camera for clear image and video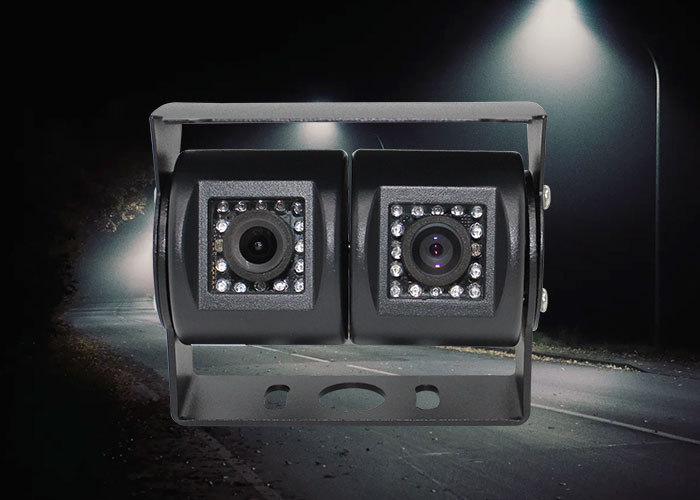 The 32pcs (16 each camera) bright IR LED lights turn on automatically when visibility is low.
Provide maximum visibility and will turn off automatically in well-lit areas.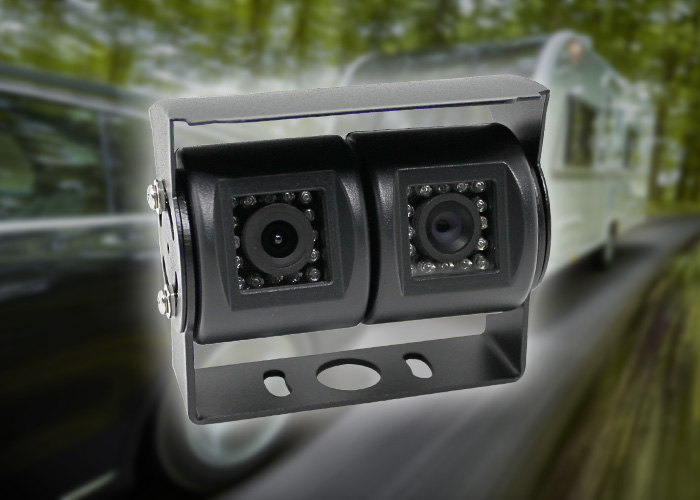 Tough and Heavy-duty Camera
This camera is built and designed to last.
Each camera comes in a hard metal case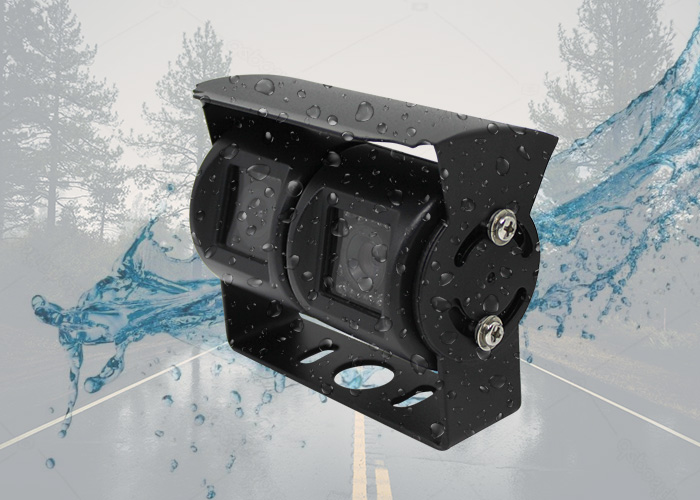 IP68 Waterproof and mud proof, it can withstand abuse and be exposed to the elements for an extended period of time.
The reversing camera is shock resistant to withstand strong vibrations without affecting picture quality.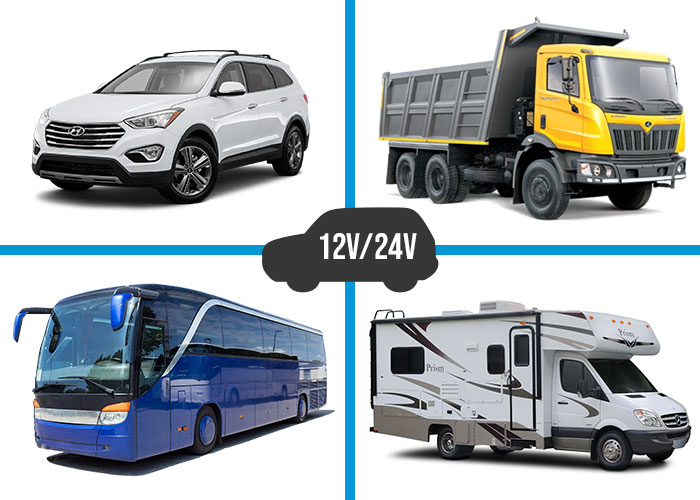 Suitable for 12V/24V Vehicles
Suitable for use with trucks/ caravans/ cars etc.
Heavy duty CCD crystal clear 12/24-volt applicable reverse camera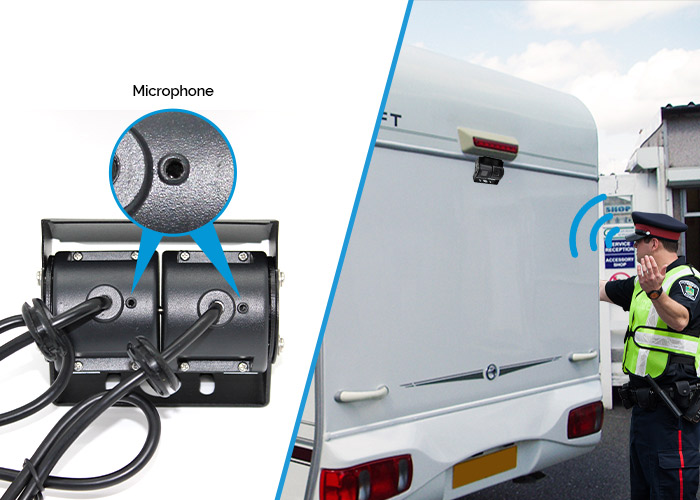 Allows the driver to hear someone at the back of the caravan giving instructions when reversing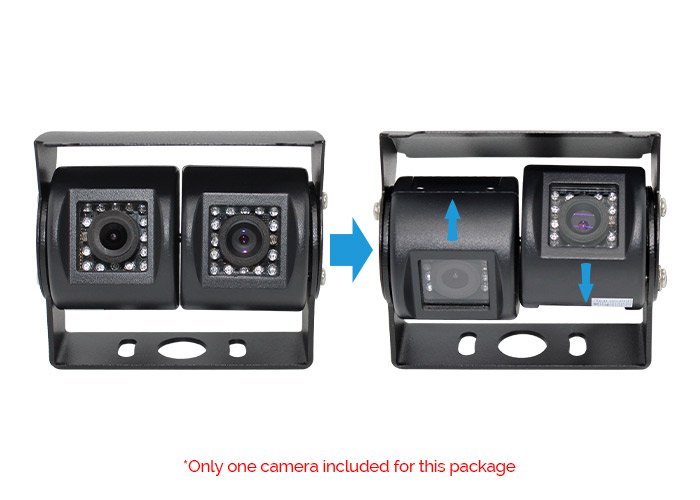 You may rotate the camera lens up to 180 degree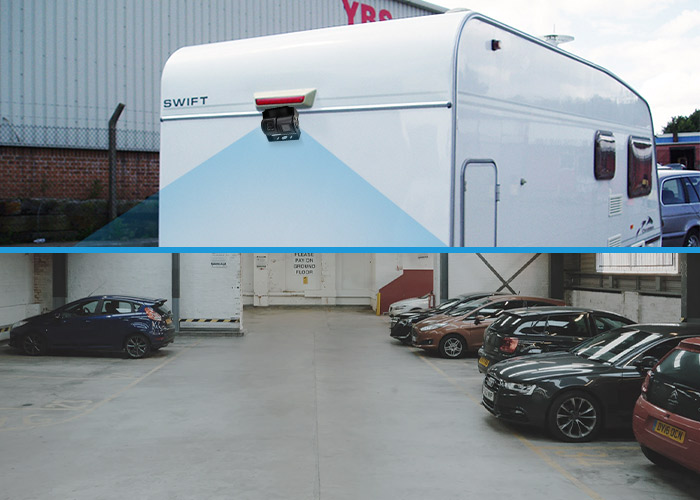 Safer Reversing and Increased Awareness
Feel safer reversing and increased awareness, see your child behind the car or the vehicle behind your caravan or trailer.