4CH MDVR GPS Tracking 4G WiFi 1080P AHD HDD Fleet Monitoring DVR Fuel Management
SKU: MDVR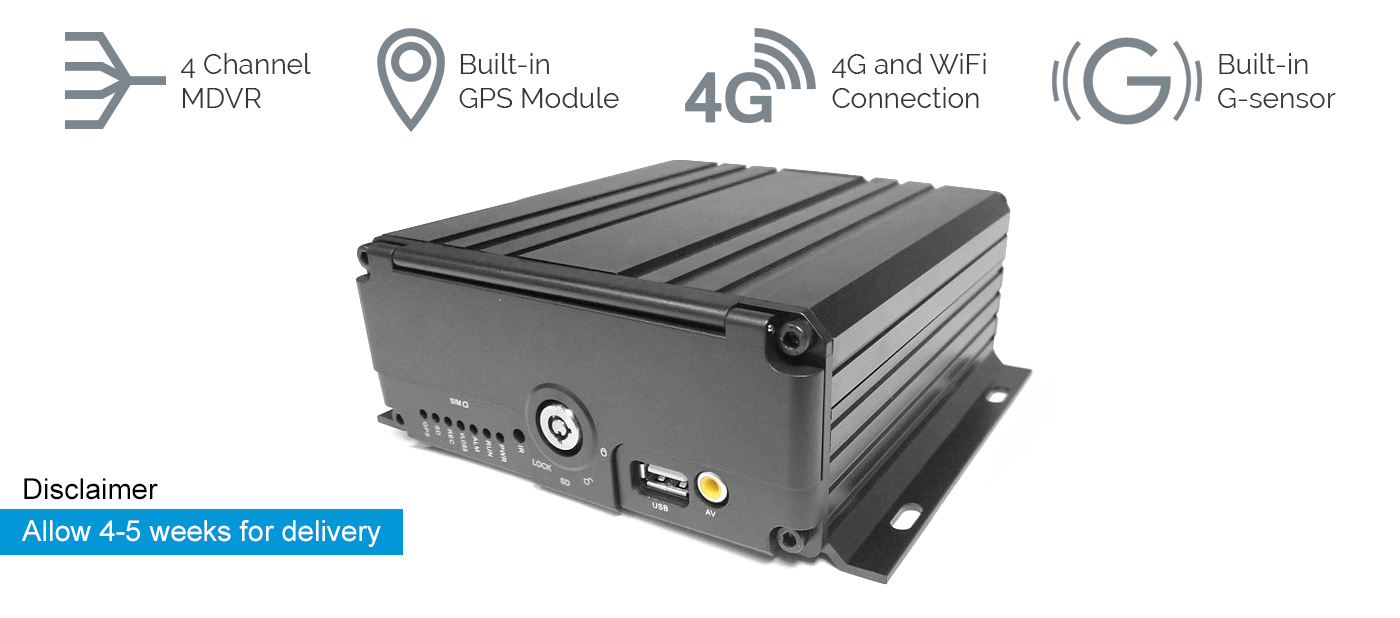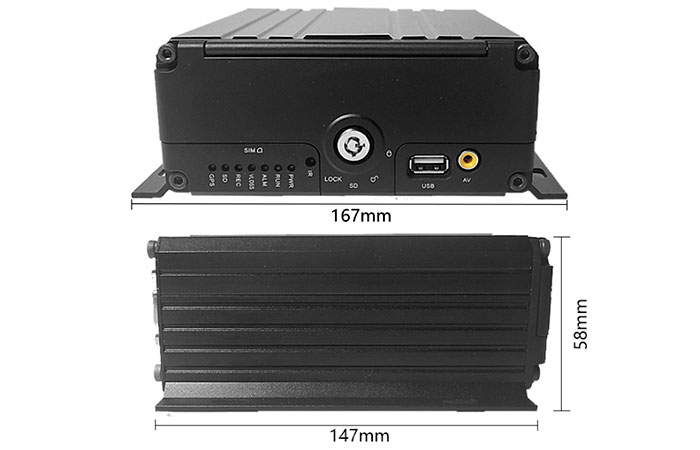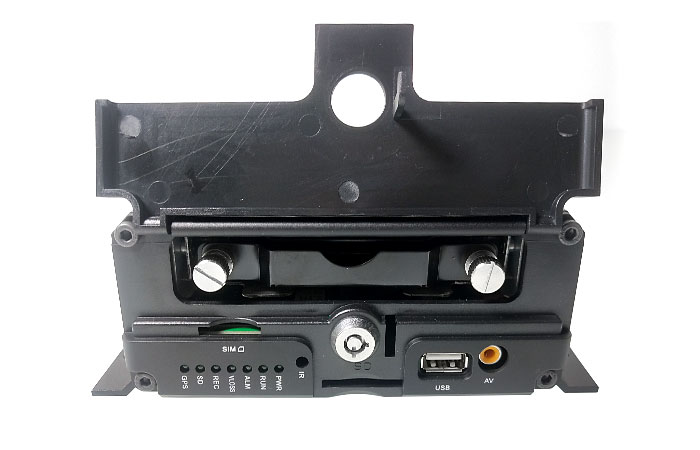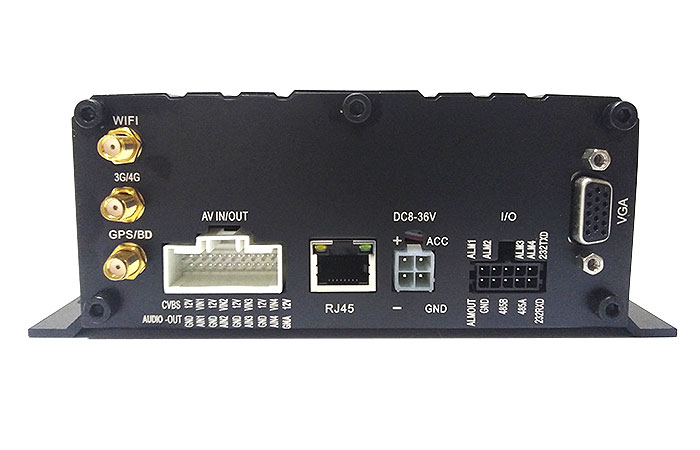 SAMPLE SOFTWARE SCREENSHOTS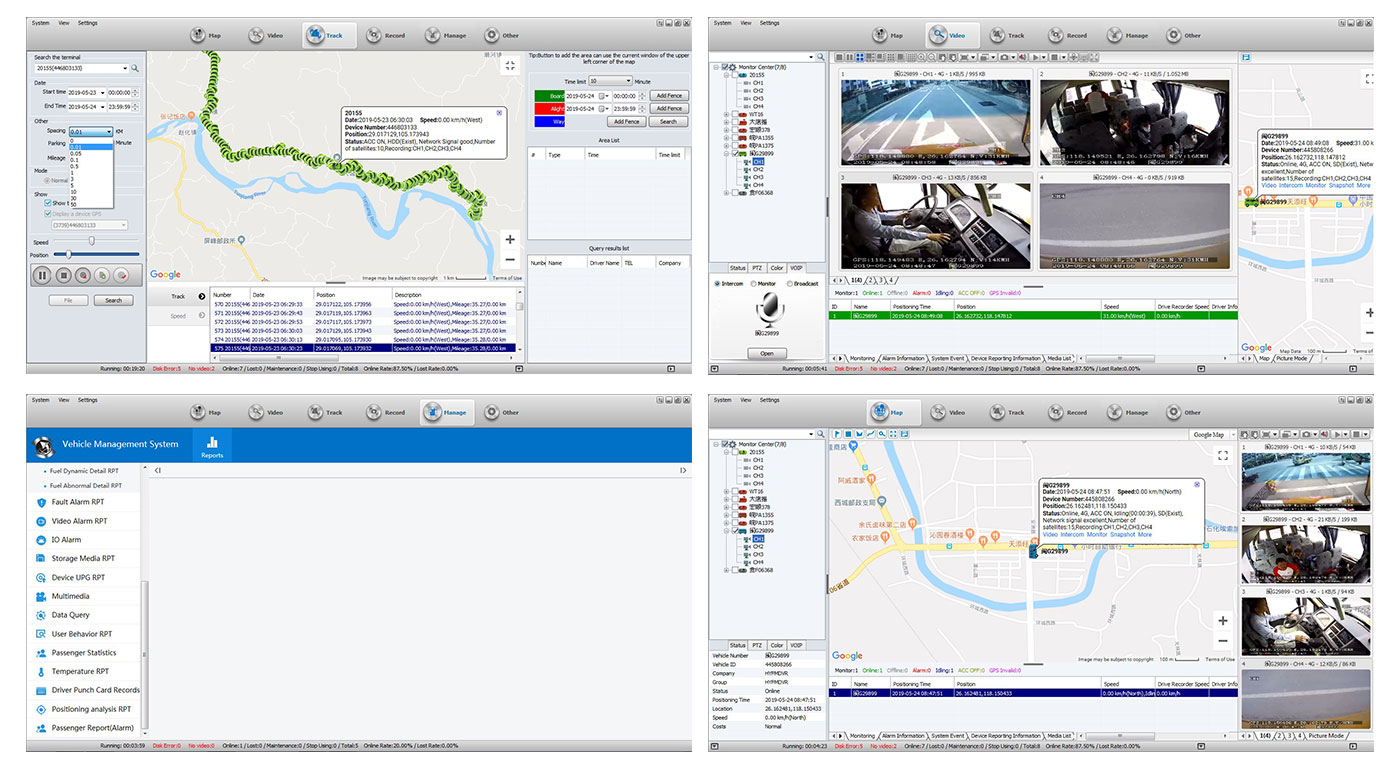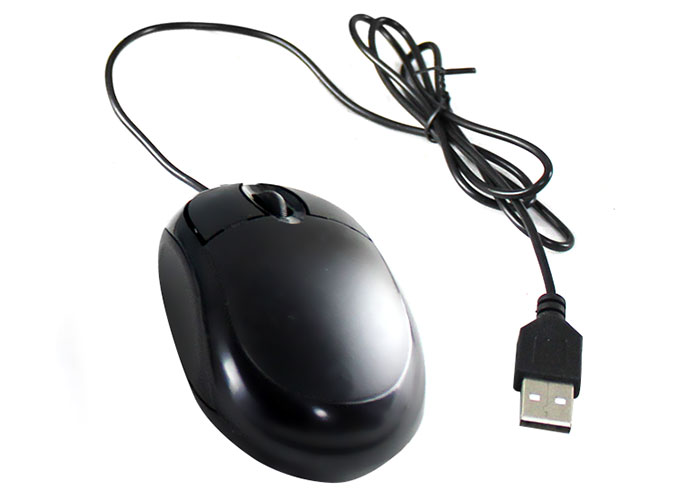 MORE INFORMATION
Managing a fleet without proper equipment can be a daunting task. It even affects the productivity of some companies due to lack of knowledge on the locations of their vehicles. Instead of focusing on expensive technology that sometimes proves to be less useful, why not focus on equipment that will actually work? Investing in a Mobile Digital Video Recorder will actually be more efficient than buying multiple types of technology. This is because this type of device has all the benefits you will need when it comes to managing, maintaining, and protecting your fleet.

The main benefit of having this product is that you can provide protection for your drivers and your vehicle. In unforeseen cases such a-n accident, having a video proof can help identify who may have been at fault. It also works for crime, if someone tries to steal the vehicle or if someone tries to rob your driver, then you can quickly help with the investigation by providing quality video proof. Most video surveillance systems often fail to help because it lacks clarity.

This MDVR is capable of recording in high definition or 1080p video quality. It also allows you to track all your vehicles by pinpointing their exact locations in a Google map and provide real-time video and audio recordings of each vehicle. With this device, your fleet management will definitely improve and allow your company's work efficiency to increase as well.
* Shipping is approximately 4-5 weeks
PRODUCT HIGHLIGHTS
4 Channel MDVR

This Mobile Digital Video Recorder supports up to 4 cameras that records in high definition (1080p video quality), real-time recording, with audio recording and playback features that work at the same time.
Supports 1080P / 720P cameras
Supports up to 4 analog cameras inputs or compound inputs for 2 HD cameras and 2 analog cameras

Vehicle Surveillance

Protective measure for fleet operators as well as drivers against crime inside the vehicle and records evidential proof in case of some accidents.
DVRs that record everything that happens inside and outside. The system ensures safety and enhances fleet management efficiency.

GPS

Built-in GPS Module, Record GPS track and speed. Provides Vehicle Mapping so you can instantly track your vehicle and equipment anywhere they may be.

4G and WiFi

Built-in 4G communication module FDD-LTE/TDD-LTE and WiFi module (optional 2.4/5.8GHz) provides live video streaming wherein the device sends video to the server and records it to the HDD/SD simultaneously.
Designed for fleet remote monitoring, usable for your PC, IOS, or Android devices.

Fleet Visibility

Monitor your fleet of vehicles from anywhere on the planet in real-time, includes location tracking, fuel usage and maintenance records.
Locate your mobile workforce and track their activities easily from your office or on the go.

G-sensor

Built-in G-sensor for harsh acceleration/de-acceleration detection

Historical Track Playback

View vehicles current locations and historical driving trajectories that can be clearly queried on Google map

Recording Modes

Engine On Recording, Auto Recording, Time Recording, Motion Detection Recording

Reduce maintenance cost

With in-vehicle monitoring systems and management platform that can generate useful analytics data that will help your company make more informed decisions. It also improves fleet performance, reduces operating expenses, and maintenance cost.

Data Protection

Using UPS patent protection technology, the device will still work even after 3 to 8 seconds when the external power supply is cut off. This is to prevent the video file from accidental damages or being corrupted, and will save the data before the system totally shuts down abnormally.
Audio and video files are protected, cannot be formatted and read by computer without the provided player.
With fully enclosed lock design, it can prevent sabotage effectively

Hard Disk heating Technology

Support hard disk heating technology, can work at -40 ℃ -70 ℃

Acceleration/G-sensor

Record the vehicle's speed, gravitational changes to analyze any out of the ordinary events that may happen, for example, if the driver suddenly brakes or makes a sharp turn.

Wide Operating Voltage

Can be widely used on 8V-36V vehicles like buses, logistics vehicles. School bus, police car, Kim. Transport vehicles, fuel trucks and other vehicle monitoring

Large Storage Capacity

Store your recordings into a hard disk drive of up to 2 terabytes HDD (2.5 inches hard disk size) unlike other cheap MDVR models that only uses an SD card to save their recordings. It also has 2 built-in SD card slot that supports up to 128GB capacity

CMS management

The functions of video preview, GPS uploading, alarm uploading,central command dispatch, parameter configuration and so on are realized through wireless network.

4 PIN Connection

Reliable aviation connector input and output port to connect cameras and monitor, easy to install, pluck and plug, stronger anti-seismic property.

Robust design

Cast aluminum enclosure. Vibration protection design.Patented design

Mouse
ITEM DESCRIPTION
Video Compression:H.264
Video System PAL or NTSC (1.0V p-p/75Ω)
Video Resolution:1080P/720P,CIF,HD1 or D1 Optional,1~25 fps Adjustable
Recording Mode: Engine On Recording, Auto Recording, Time Recording, Motion Detection Recording
4 PIN Video Input,4 CH Real Time Recording
Display:External AV Out Slot
Storage: HDD+Micro SD card, max 2 TB 2.5'' SATA HDD+128GB SD Card
WHAT'S INCLUDED
1. MDVR
2. User manual
3. Software disc
4. Key
5. HDD disk box screw
6. Warrranty label
7. AV cable
8. Power cable
9. IO alarm cable
10. 3G/4G antenna
11. GPS antenna
12. 1x Mouse
13. 1TB HDD (*optional)