Maxxlee 16000 mAh Power bank Battery Charger Mobile Portable USB iPhone iPad Fast Charge
USB charge~Security Protection~2 USB Output~Flashlight
(SKU: BCPBDIG16)
Maxxlee 16000mAh Power Bank Battery Charger USB Fast Charge SILVER

(SKU: BCPBDIG16-SLV)

AUD $31.00

sold out

Maxxlee 16000mAh Power Bank Battery Charger USB Fast Charge WHITE

(SKU: BCPBDIG16-WHT)

AUD $31.00

sold out

Maxxlee 16000mAh Power Bank Battery Charger USB Fast Charge BLUE

(SKU: BCPBDIG16-BU)

AUD $31.00

sold out

Maxxlee 16000mAh Power Bank Battery Charger USB Fast Charge ROSE GOLD

(SKU: BCPBDIG16-RSGOLD)

AUD $31.00

sold out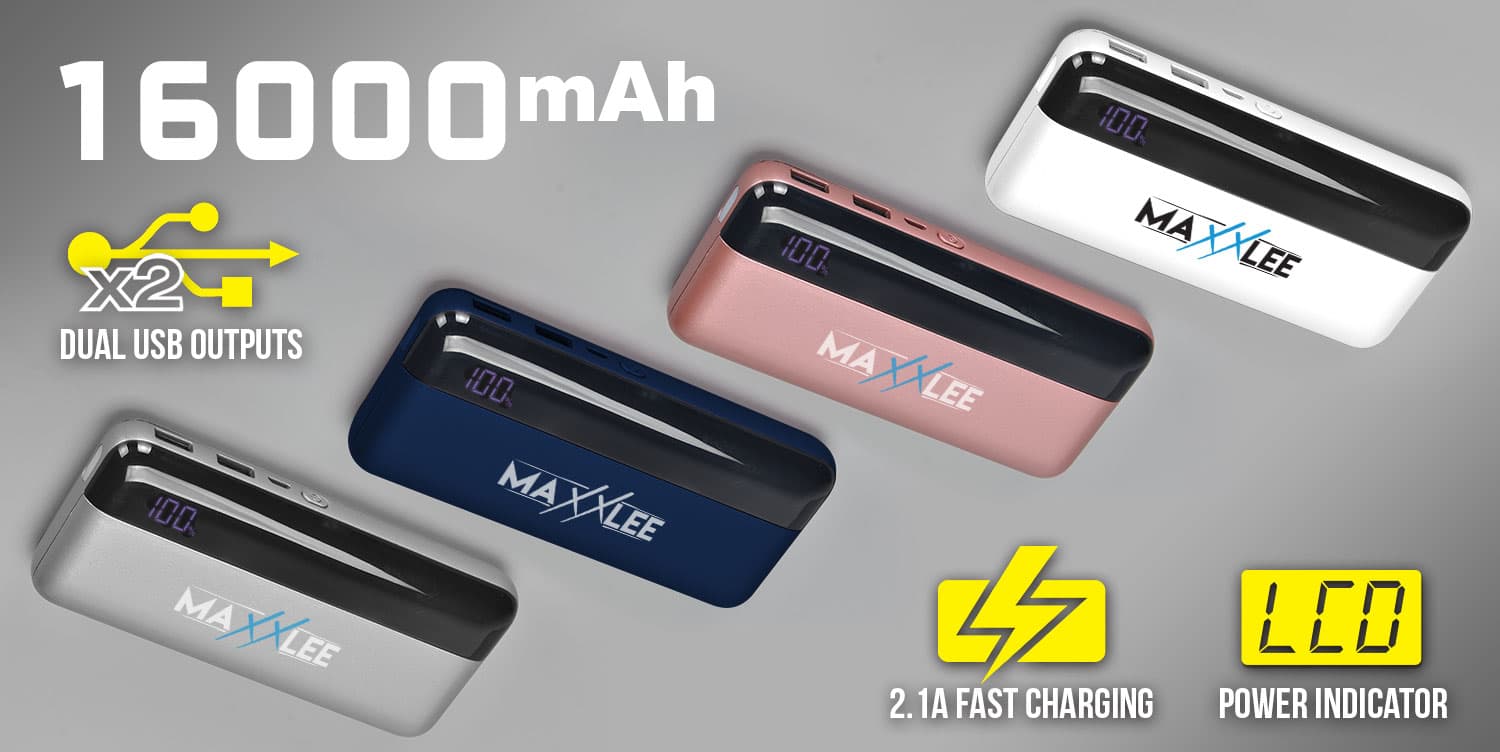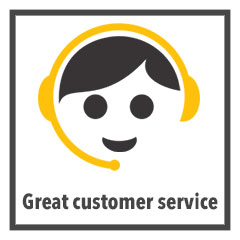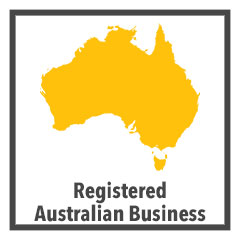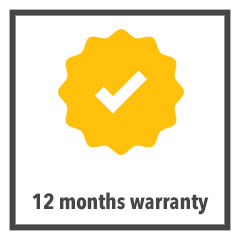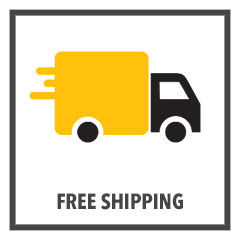 16000 mAh Power bank Battery Charger Mobile Portable USB iPhone iPad Fast Charge
Product Details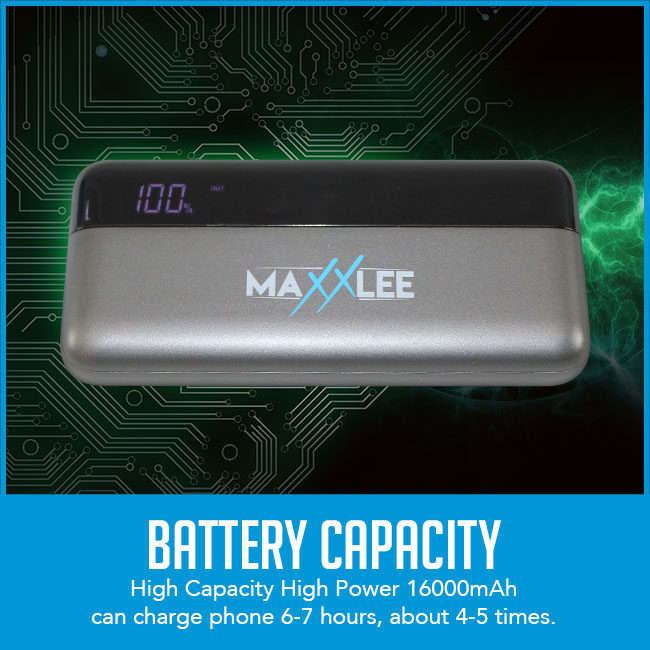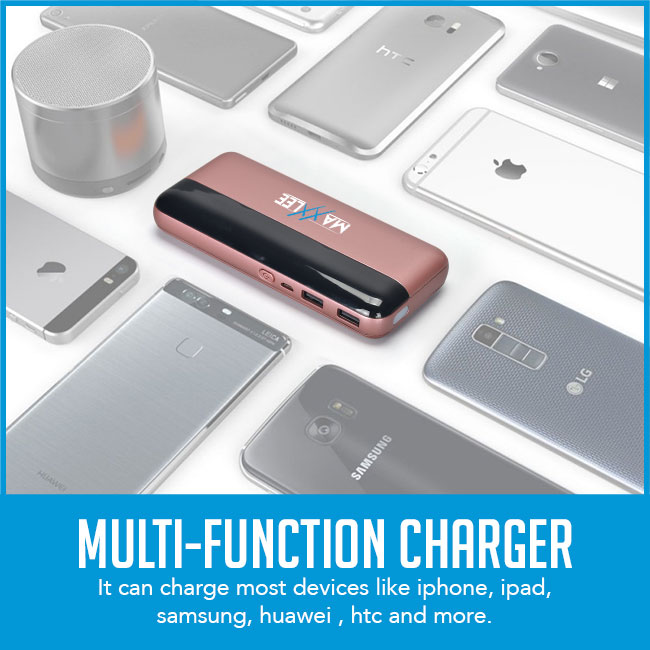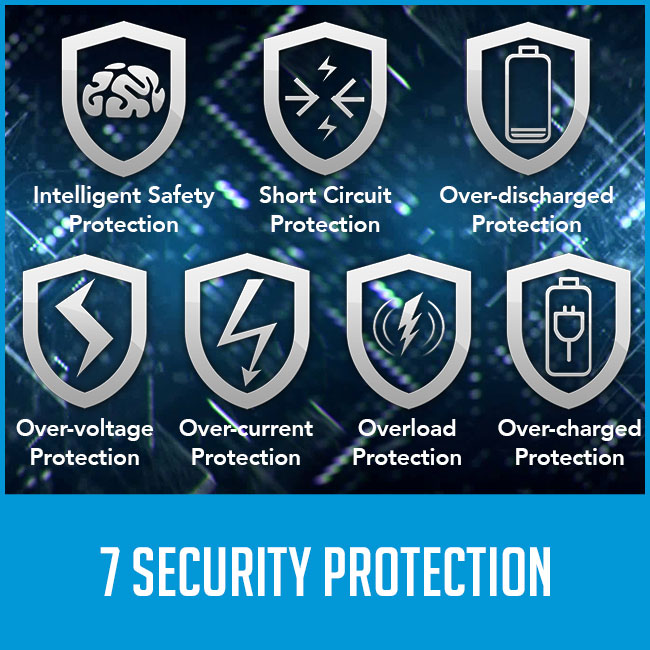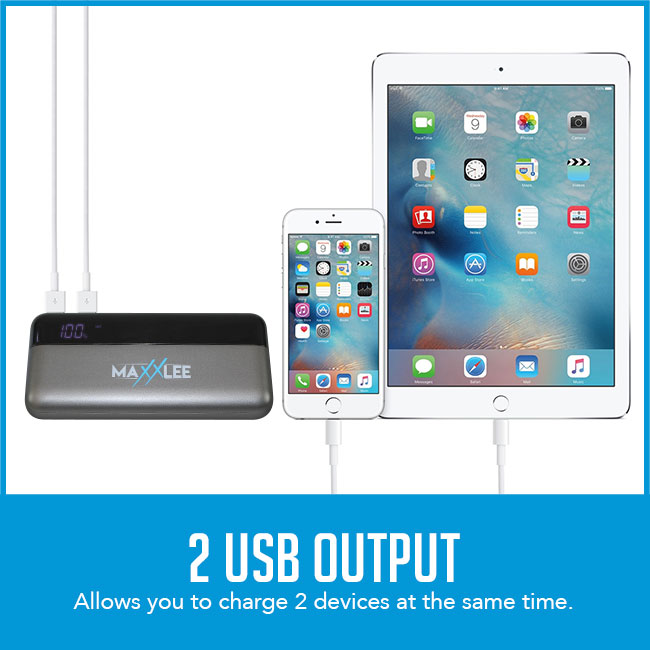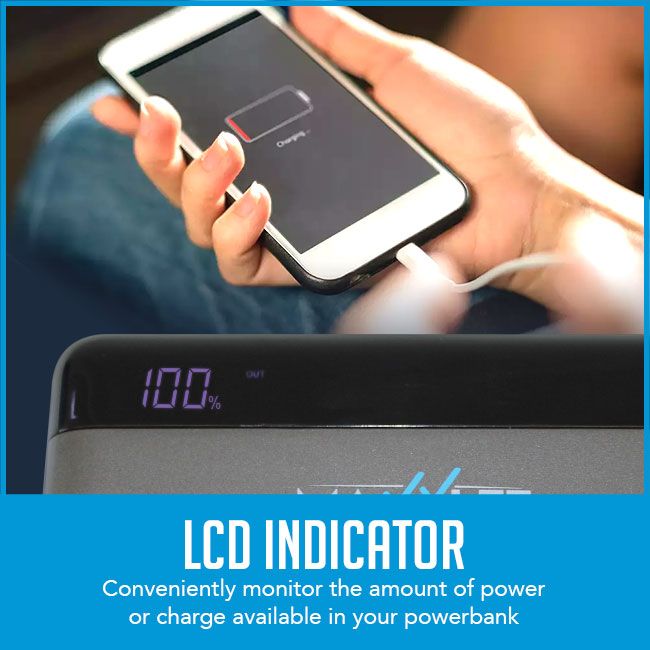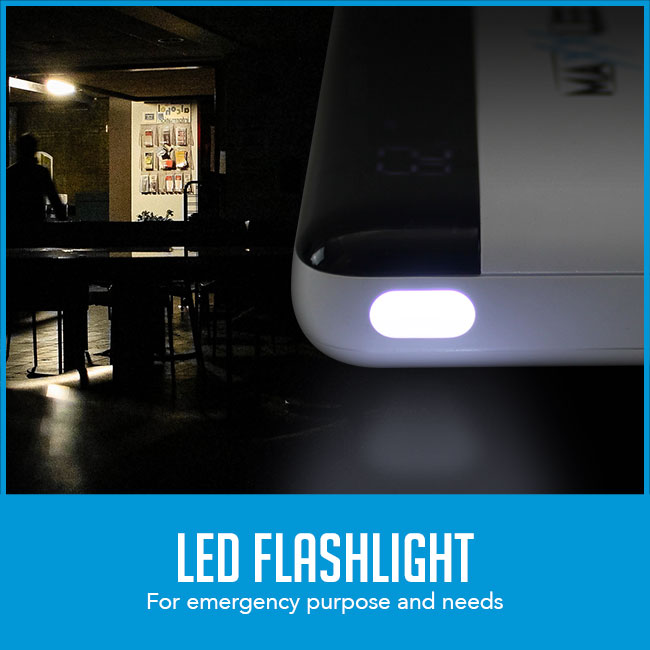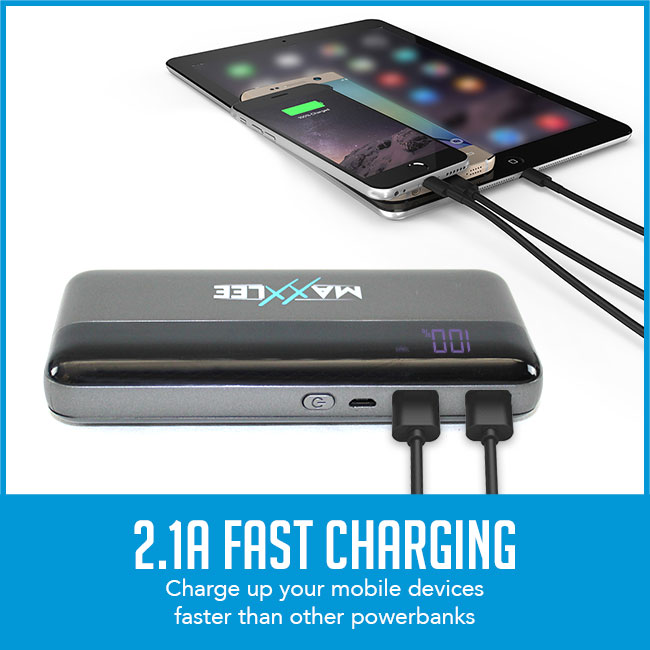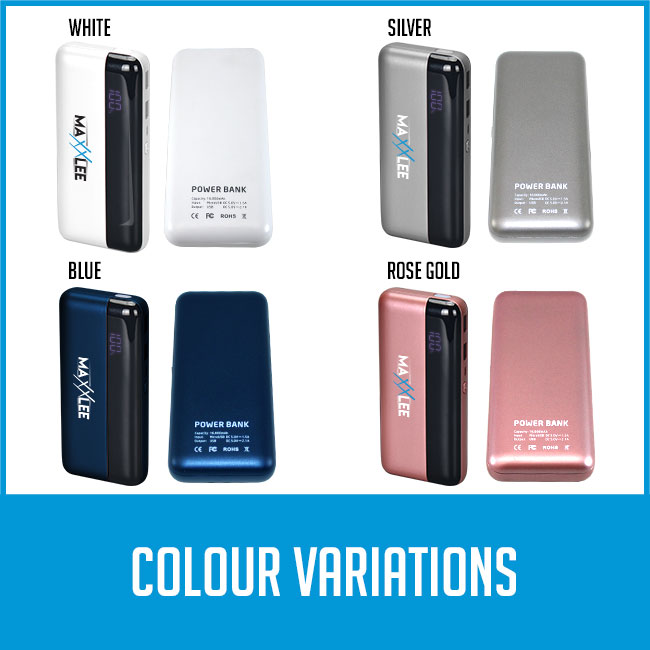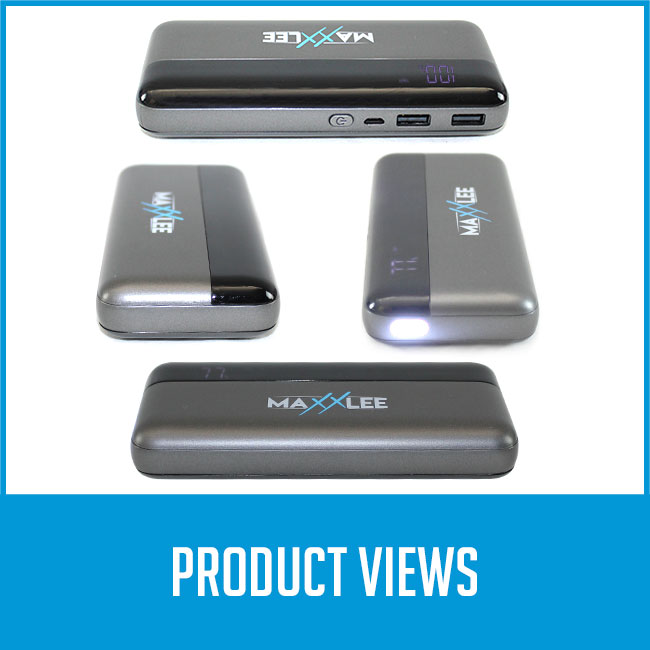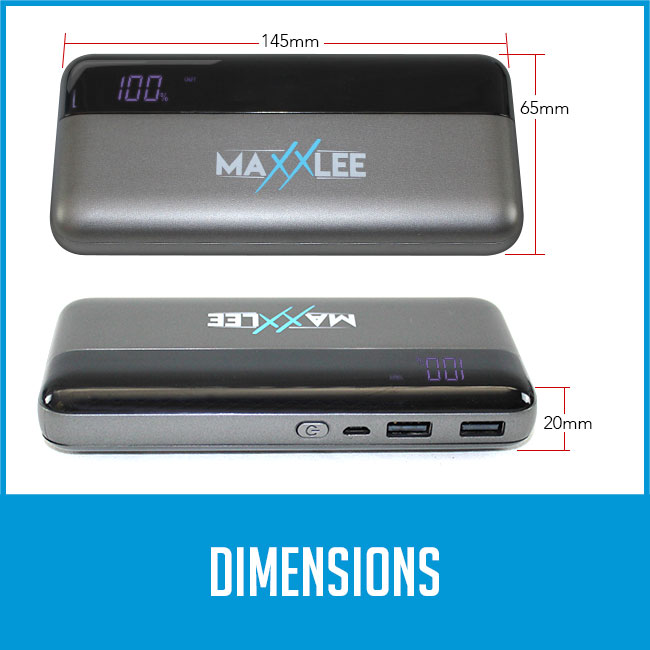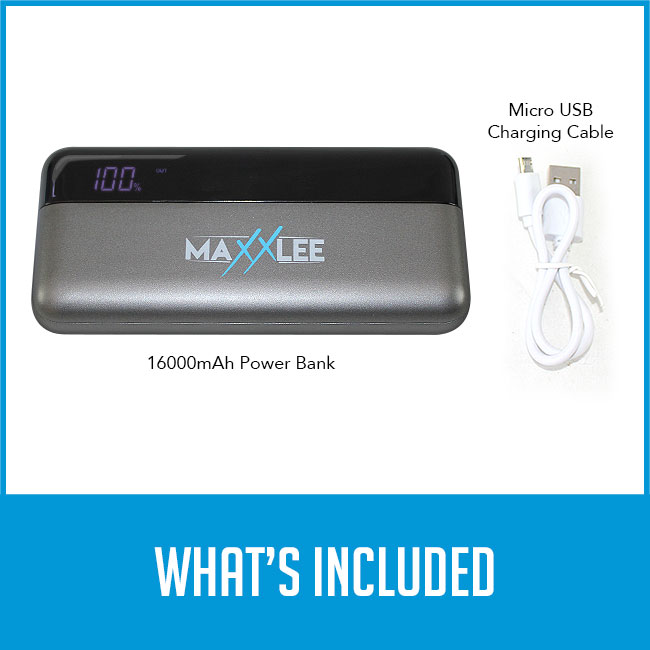 More Information
The NEW stylish 16000mAh portable power bank will be a great solution for all your charging needs. This product has 2 USB ports which you can use to charge your mobile devices simultaneously and experience a more effective way to charge your devices. It is compatible with all 5V USB charged devices including iPhones, Samsung smart phones, and android phones. Powerbank has a LED flashlight for emergency use and LCD indicator to show power status.

Featured in this product is a high class safety mechanism that includes over temperature, short circuit protection, over voltage protection, over current protection, over charge and over discharge protection which ensures that the user's safety is its main priority.

Why get a Powerbank?
It keeps you connected and for emergency purpose that you got an empty or low battery on your mobile device, you will be able to charge up anytime and anywhere. Powerbankis convenient to bring along instead of looking for power source to charger your mobile.
Product Highlights
Easy to carry, New Attractive design
Battery: Lithium-ion battery

High Quality battery cells inside - Top Grade A battery cells. Safety is the First priority for battery products.
A low maintenance battery with much greater energy density

2 USB Output

Allows you to charge 2 mobile devices at the same time

2.1A fast charging

Supports 2.1A fast charging

LED Flashlight

For emergency purpose and needs

Optimised Charging/ Discharging Efficiency

Up to 93% Conversion rate
Stabilised discharging voltage with advance resistance capacitance sensors

Safe to Use

Intelligent Safety Protection - Supports over-charged, over-discharged, over-voltage, over-current and short circuit protection, more safe to use.

LCD indicator

Conveniently monitor the amount of power or charge available in your powerbank

Simultaneous charging and discharging

Mobile device can be plugged in and used while power bank is charging up.

Applications

Compatible to use on devices like MP3/4/5, PSP, GPS, Game console, DV, Camera, MID, Smartphone, iPad, iPhone, iPod, NOKIA, HTC, Samsung, Motorola, Sony As well as most USB charging mobile phones and electronic devices. (Please make sure to check the device's charging specification).
Suitable with iOS devices, Android devices and various digital devices.
Product Specifications
Battery: Lithium-ion battery
Capacity: 16000mAh
Conversion rate: up to 93%
LED flashlight
LCD power indicator
Input: DC 5.0V-1.5A
Outputs : DC 5.0V-2.1A
Size: 142*64*21mm
Weight: 235g
Color Option : White /Silver/Blue/Rose Gold
Certification: CE, ROHS
Frequently Asked Questions
No FAQs Available
---
Troubleshooting Guides
No Troubleshooting Guides Available
Average Customer Rating For Maxxlee 16000 mAh Power bank Battery Charger Mobile Portable USB iPhone iPad Fast Charge:

Click here to write a product review!
Great charging experience
I ordered the Rose Gold colour and I really like it. I already tried using it on my phone and charging is good. I was able to charge 2 phones at the same time. Thumbs up for this Maxxlee powerbank.

Rating:

---
---
We Also Recommend...
---
Others Also Bought...
---
More From This Category...