Maxxlee 10000mAh Solar Power Bank Dual USB Battery Charger Portable Torch Light Compass
LED flashlight ~ 2 USB Outputs~93% Conversion Rate
(SKU: BCPBSOLAR)
Maxxlee 10000mAh Solar Power Bank BLACK

(SKU: BCPBSOLAR-BLK)

AUD $39.95

In stock

Maxxlee 10000mAh Solar Power Bank ORANGE

(SKU: BCPBSOLAR-OR)

AUD $39.95

In stock

Maxxlee 10000mAh Solar Power Bank BLUE

(SKU: BCPBSOLAR-BU)

AUD $39.95

In stock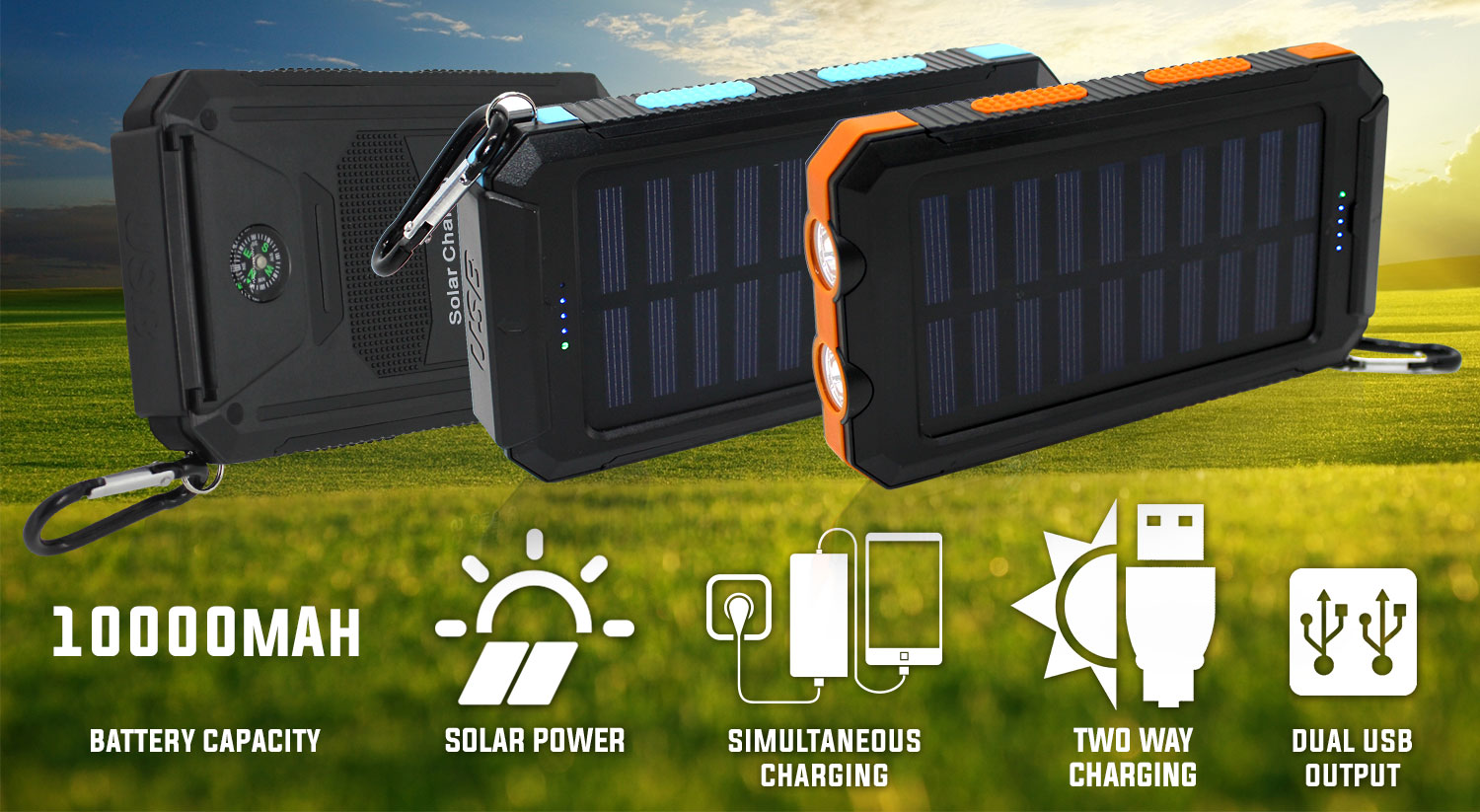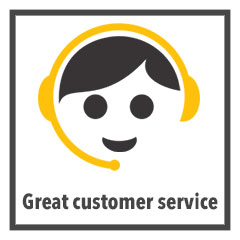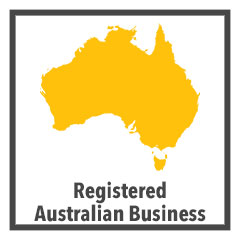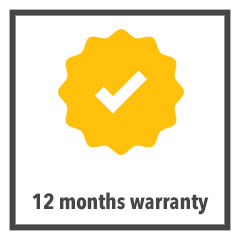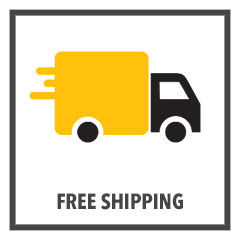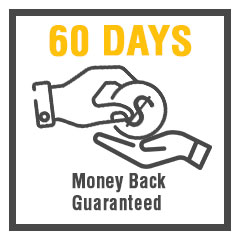 10000mAh Solar Power Bank Dual USB Battery Charger Portable Torch Light Compass
Product Details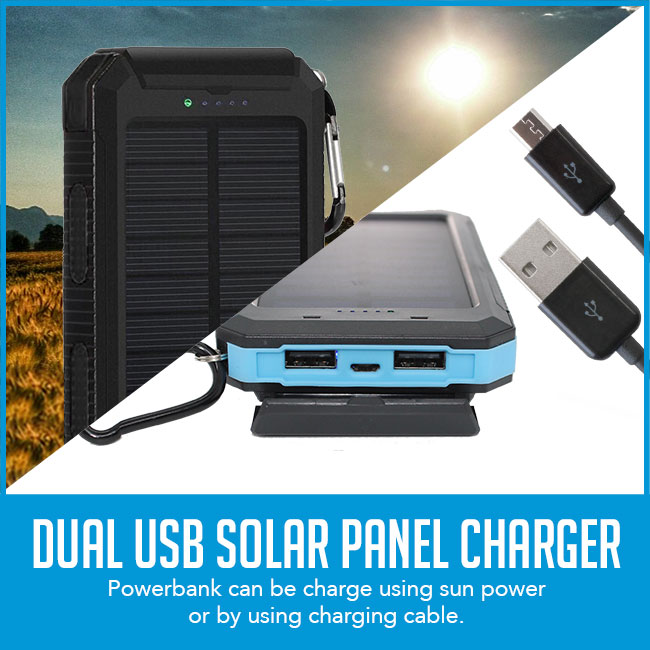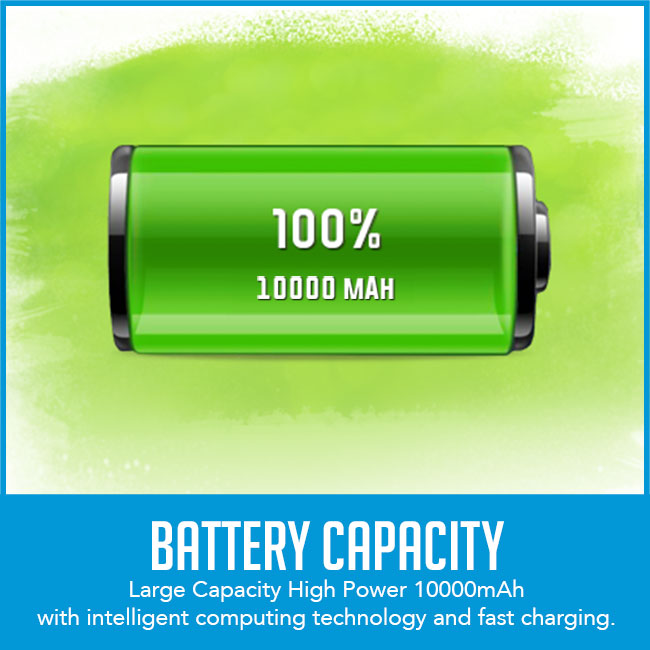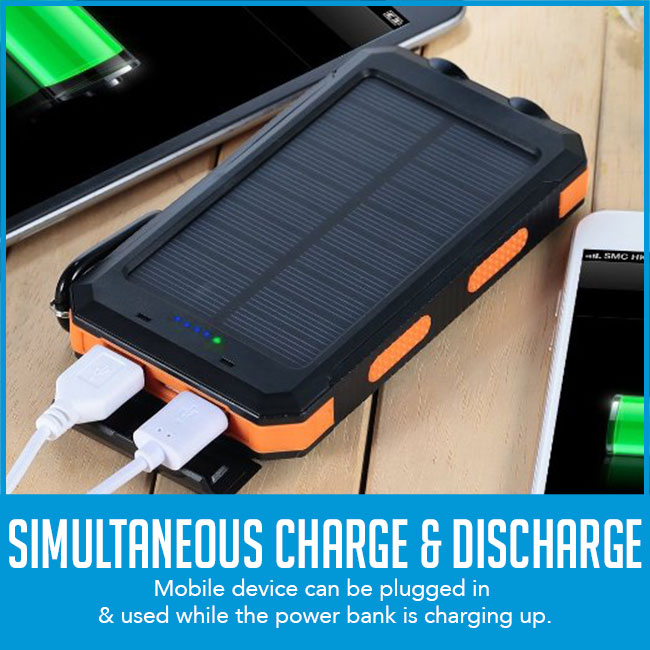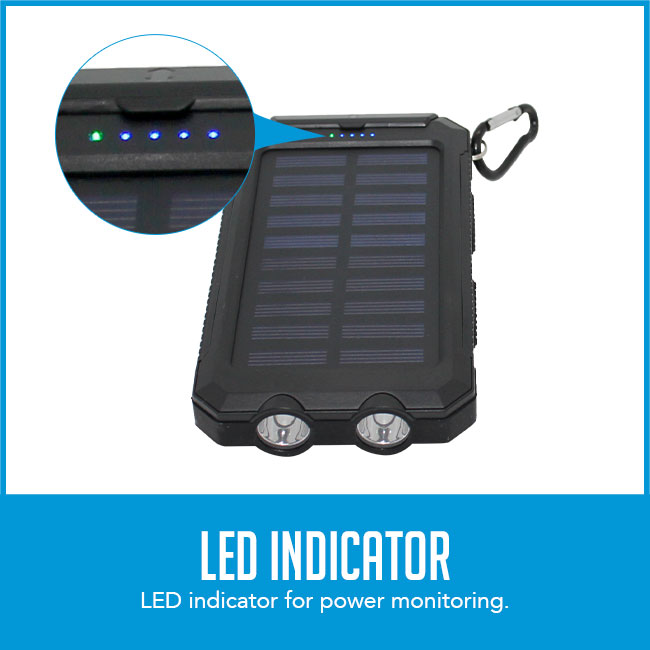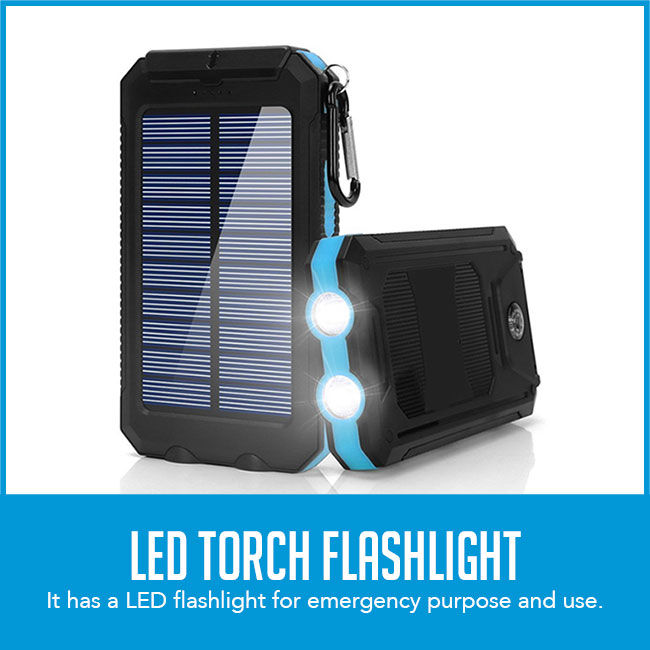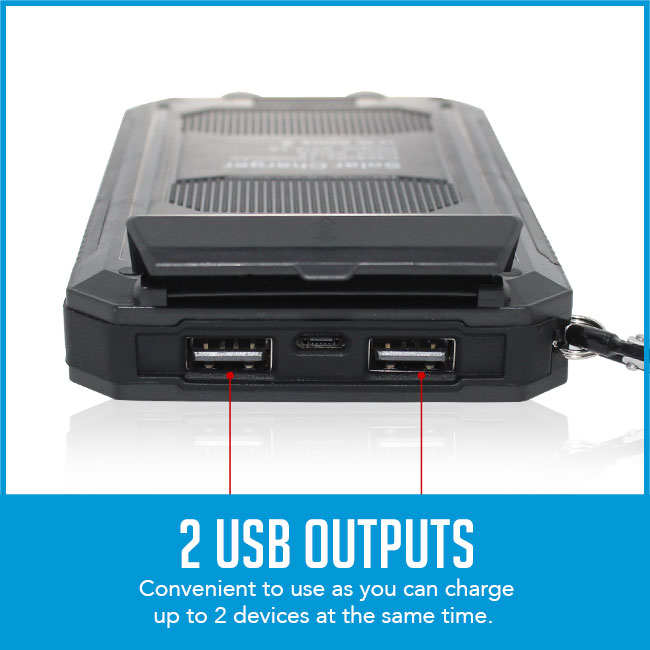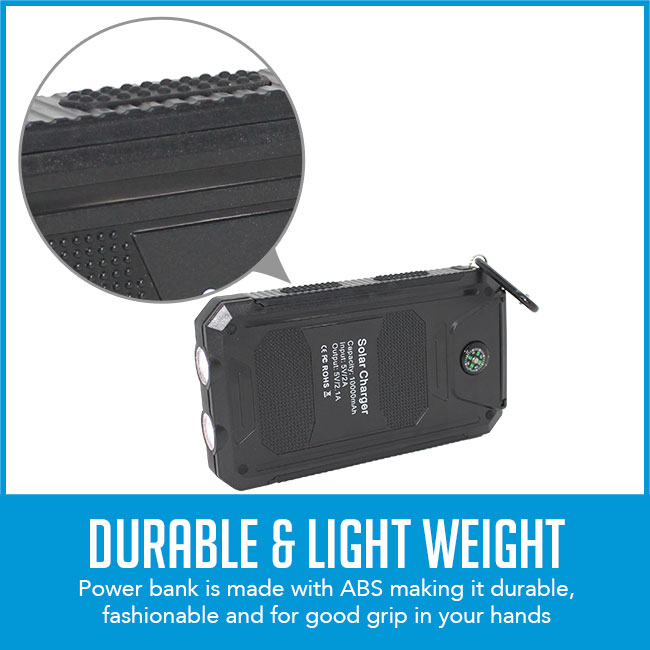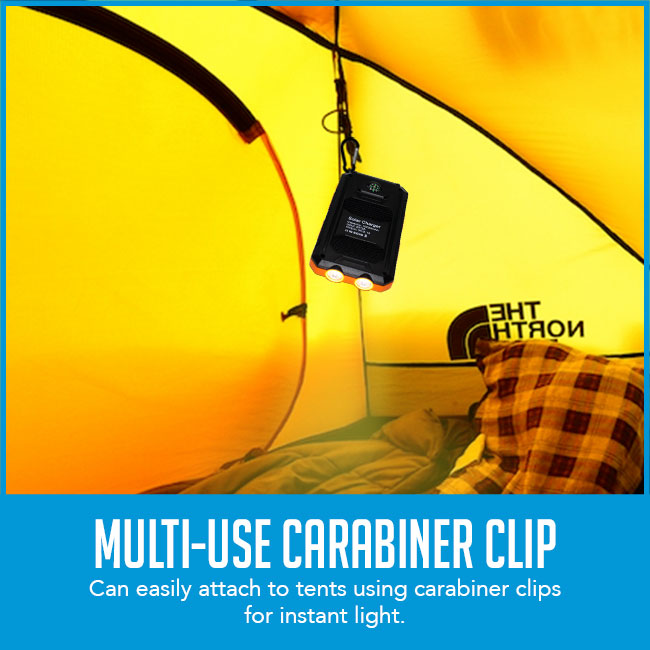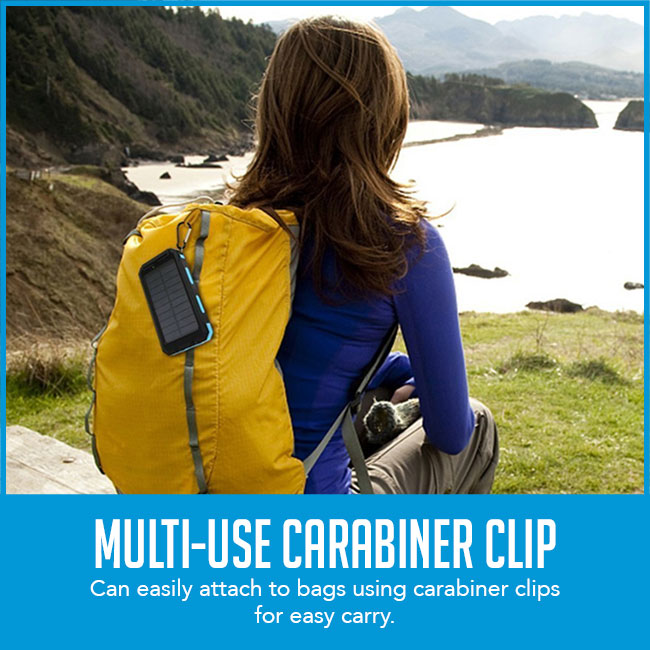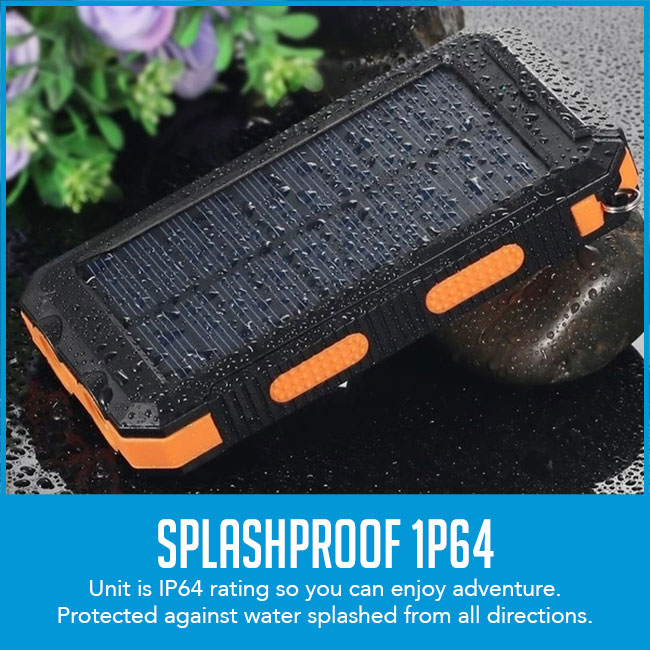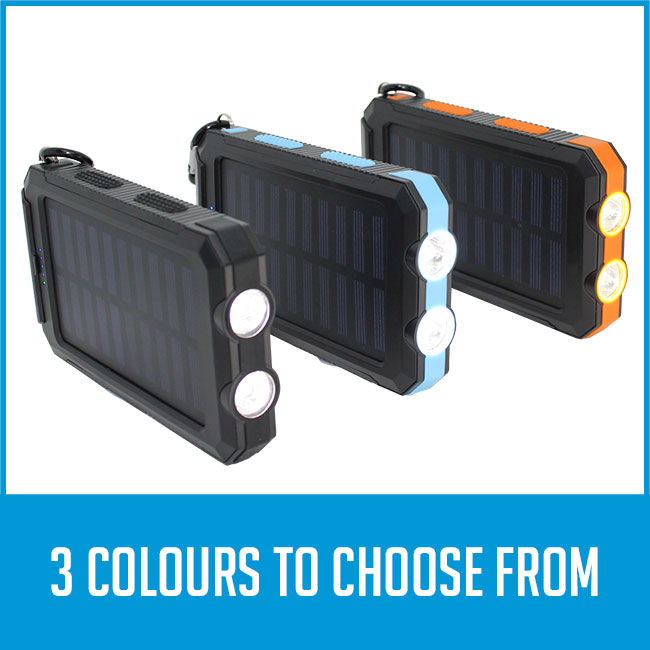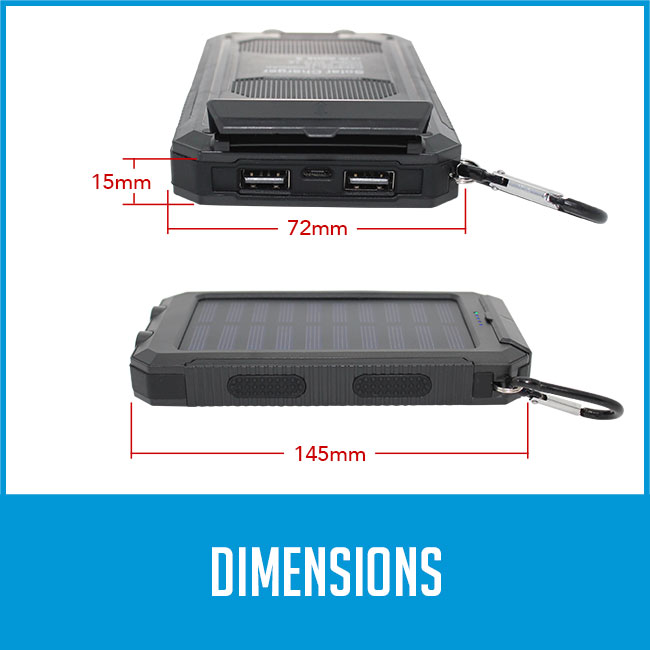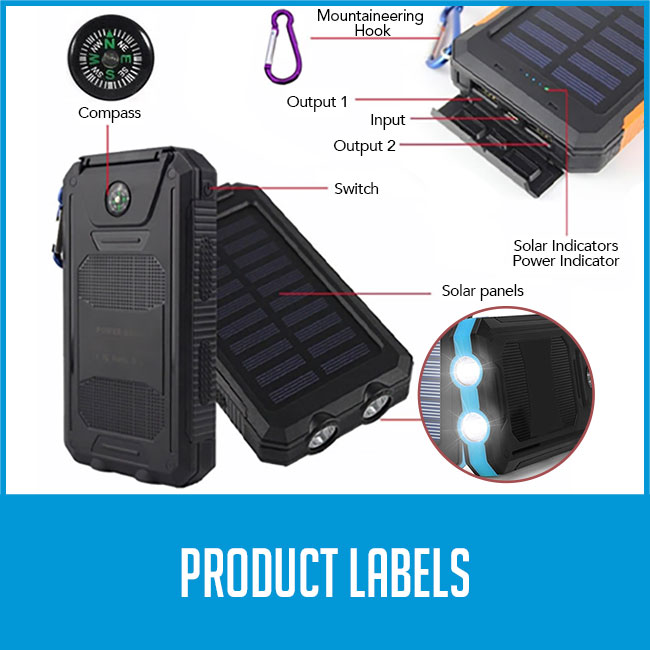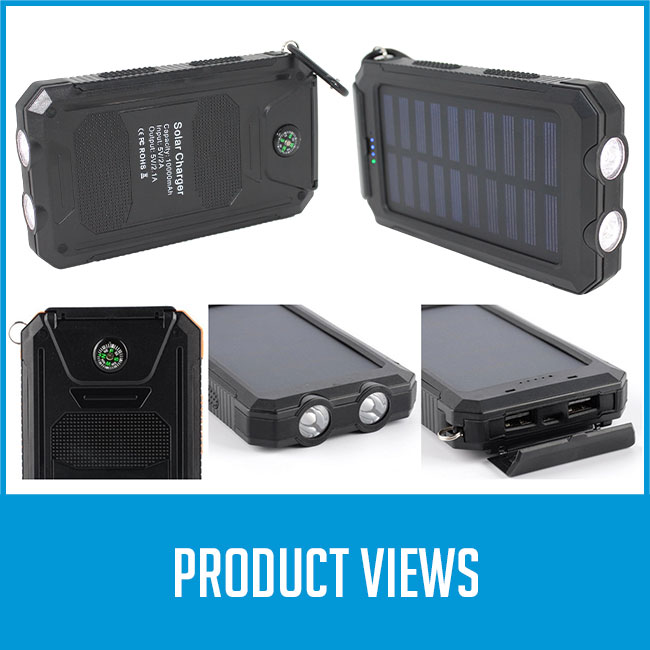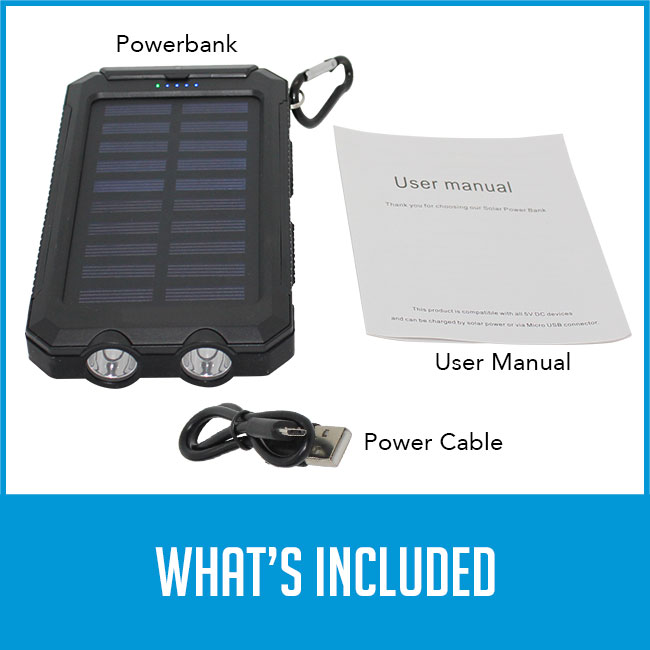 More Information
This Solar powerbank have 10000mAh battery capacity with ABS housing and round edge design. This powerbank is safe to use it has built-in multiple protections : Intelligent Safety Protection that supports over-charged, over-discharged, over-voltage, over-current and short circuit protection.

It is very convenient to have a powerbank with you, you can charge up anytime and anywhere. This powerbank also have LED lights for emergency purposes.

Product Highlights
Battery Type and Capacity 10000mAh

Polymer Battery
Large Capacity 10,000mAh that is ultra-long lasting

Material and Design

Power bank is made with ABS making it durable, fashionable and for good grip in your hands
Exquisite workmanship, high-capacity, light weight and thin design.

Optimized charging/discharging efficiency

With a high conversion rate it provides safety and stable discharge voltage.
Better than any other mobile power charger with high precision resistance capacity.
Bi-directional quick charge, more effective, whether it is charging or discharging.
Support charging and discharging simultaneously

Colour Variations
LED Indicator and LED Torch Light

LED indicator lights show you the power status - just press the power button and see how much battery is left
Flashlight can be used on emergencies - just long press the button to open flashlight

Built-in multiple protections

Intelligent Safety Protection that supports over-charged, over-discharged, over-voltage, over-current and short circuit protection

Solar Cell

It has 10pcs of solar cell bar in series
Solar efficient charging: Long cycle life.

Convenient to Use

Whenever and wherever you are, you can charge your mobile phone in time, and you could talk with others when charging

2 USB Outputs

Allows you charge two devices at the same time

Portable and Easy to Carry

It is small and portable , you can carry it wherever you go.
Palm size--Fitting in the palm of your hand
It comes with a hanger so you can easily hang on your bag, belt holder etc.

Battery Charge

Charging time through solar depends on intensity of sunlight, around 70 - 100 hours. If charged by charging cable, takes about 5-10 hours
When fully charged, it can charge one phone about 3-4 times

Environment protect, save resource: You can use solar energy to charge your mobile phone wherever and whenever.

**Note: Solar charging is for emergency use, not primary charging source. We highly recommend you to fully charge via wall charger upon first use.

Compatibility

Compatible with most USB-Charged devices such as iPhone, iPad, iPod, Samsung phones, other Android mobile phones, Kindles, Gopro Camera, GPS and More

Compass

Powerbank has a built-in compass for travelling and for checking directions

Splashproof

Unit is IP64 rating so you can enjoy adventure. Protected against water splashed from all directions. Perfect for outdoor enthusiasts hunting, hiking, camping, climbing, bike trips or long journey.
Item Description
Battery Type and Capacity : Polymer; 10000mAh
Material: Aluminum alloy housing
Input: 5V-2A
Outputs : 5V-1A, 5V-2.1A
USB Output: 2
Solar Cell: 10pcs of solar cell bar
Frequently Asked Questions
No FAQs Available
---
Troubleshooting Guides
No Troubleshooting Guides Available
Be The First To Review This Product!
Help other CBD Food & Beverage Sydney Pty Ltd users shop smarter by writing reviews for products you have purchased.
---
We Also Recommend...
---
Others Also Bought...
---
More From This Category...