Elinz Facebook Giveaway - Enter to WIN one of these Prizes
---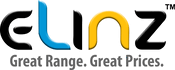 GIVEAWAYS
---
Enter to WIN one of these Prizes
500 Shares and Total of 5100 Page Likes
How to Join?
Click to Like
Easy Steps to Join the Giveaway
1. Click on the Like Button to be able to Like Elinz Facebook Page.
2. Click on the Share Button to be able to share the promo on your Facebook Timeline
3. Enter your Email address on the field and click on the submit button.
4. After submitting , you will see a Thank you message to confirm that we have received your entry.
5. For question or clarification, feel free to send us an email sales@elinz.com.au or call us 1300 881 773. Our customer service team will be happy to assist you