WiFi IP Camera 1080P HD Wireless Security Smart Auto Tracking CCTV Pan Tilt Home
Motion Detection~iOs~Android~Night Vision
(SKU: IPCAMATMASTER)
WAS From AUD $79.99
NOW From AUD $59.99
Sale Ends in
12:00 pm, 29 August 2019
WiFi IP Camera

(SKU: IPCAMAT)

AUD $59.99

In stock

WiFi IP Camera with 32GB

(SKU: IPCAMAT-32GB)

AUD $79.99

In stock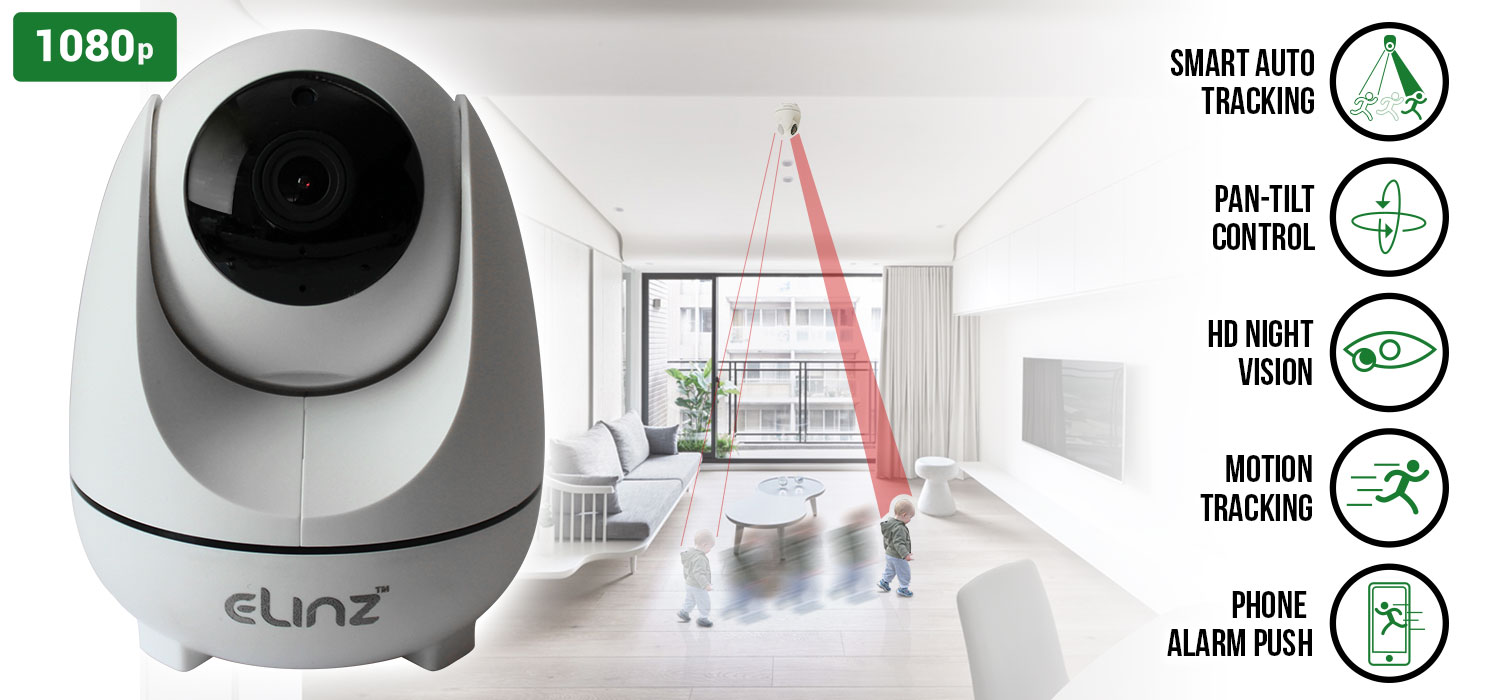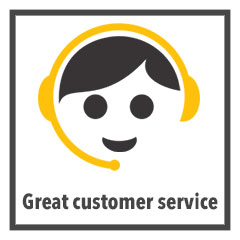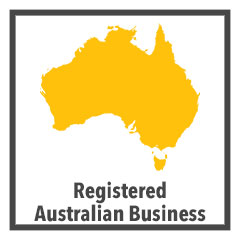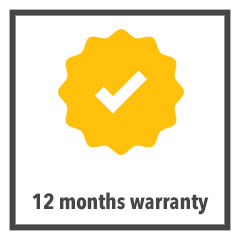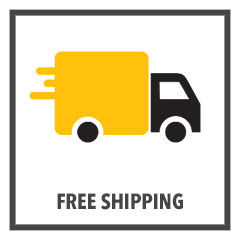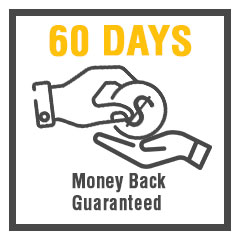 WiFi IP Camera 1080P HD Wireless Indoor Security Smart Auto Tracking Pan Tilt
Product Details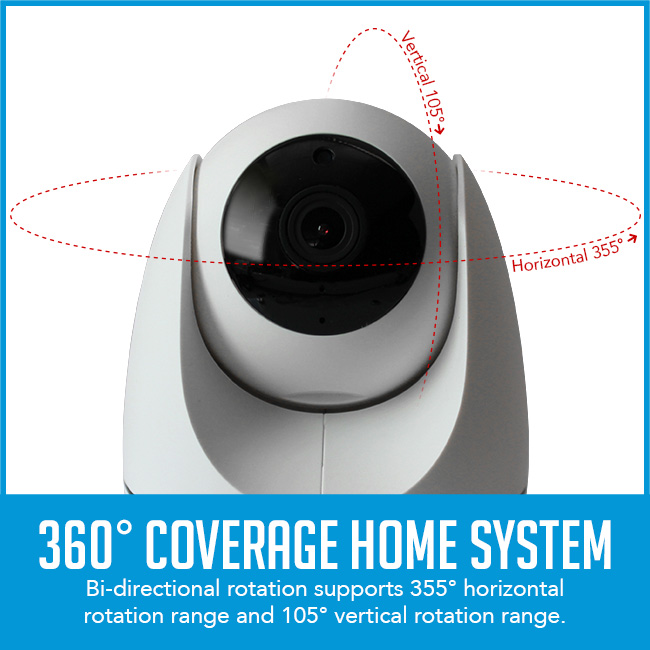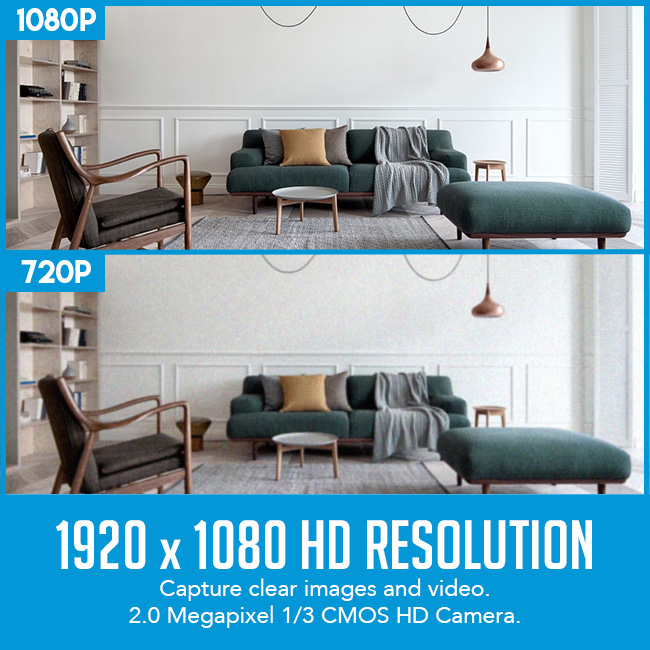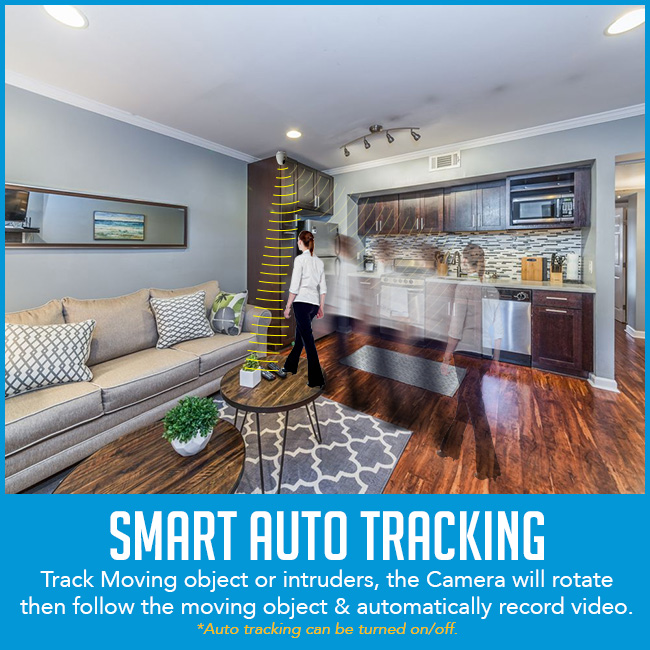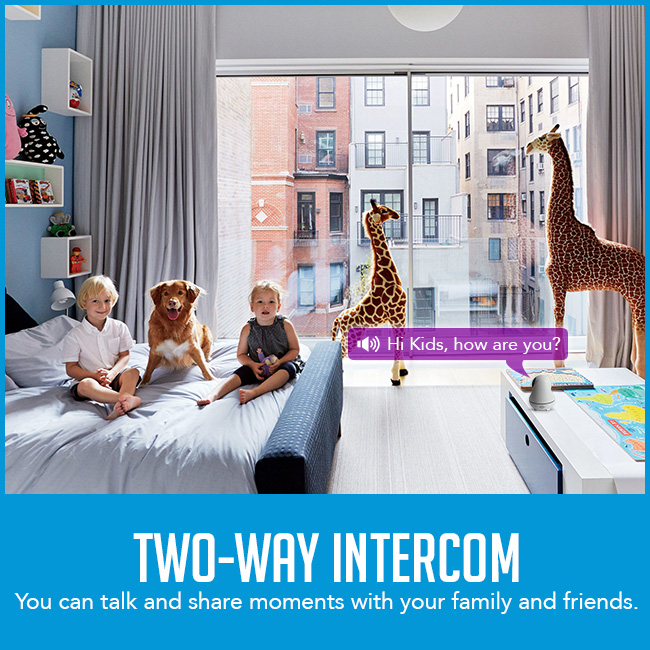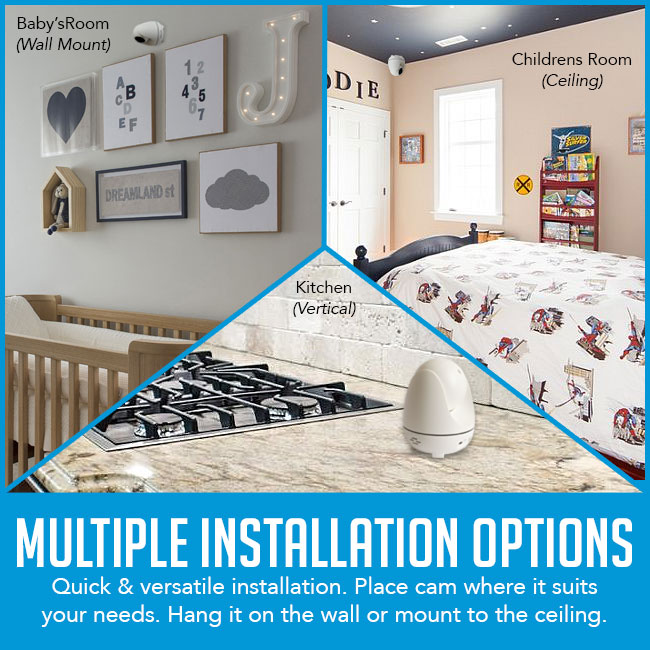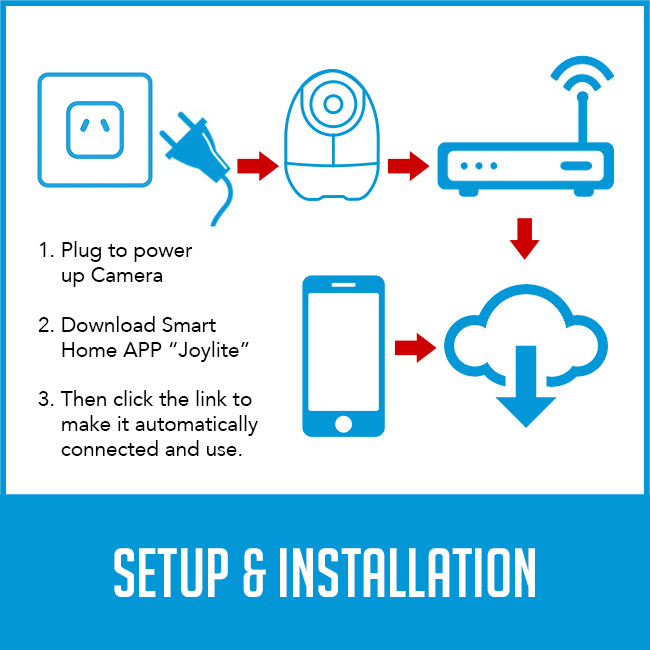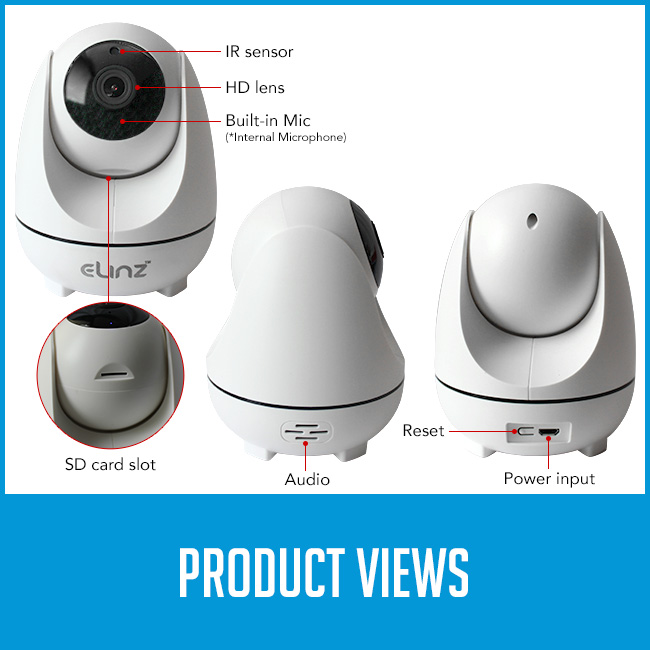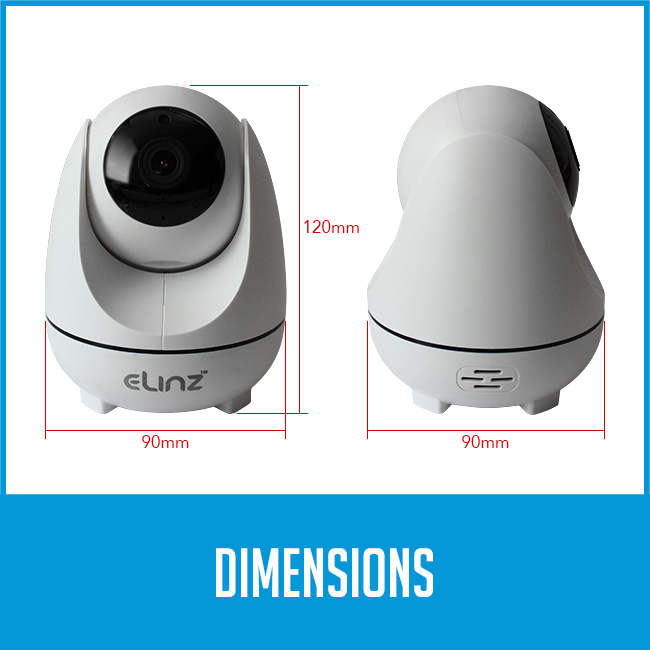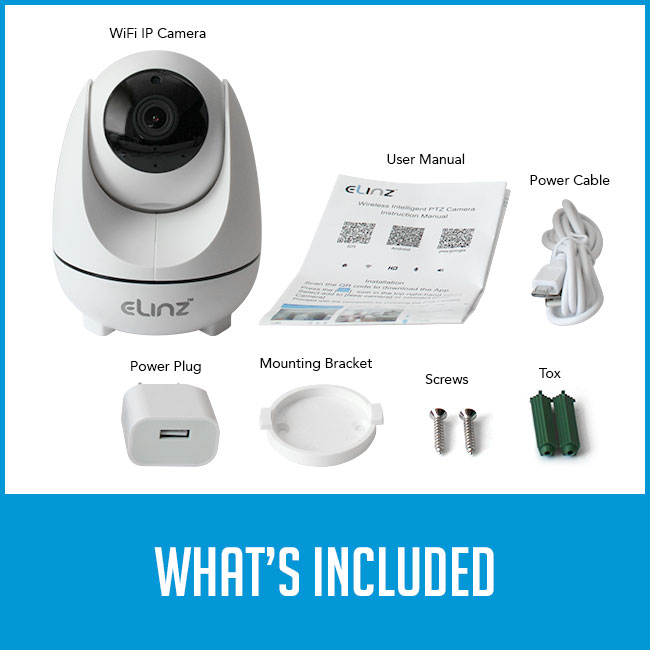 More Information
Keeping an eye on your kids even you are not around the house to make sure they are doing good is what parents always wanted. With this NEW IP security surveillance camera, it is now possible. You can always check what are the kids doing and how they are.

This wireless indoor security camera has an HD resolution of 1920x1080P for you to clearly see the video captured and it is night vision supported with built-in 9 infrared lights of 940nm that allows you to clearly see images even at night.

Unlike other IP cameras out there, this one features smart auto tracking. You can use it even when you are asleep to track moving objects or intruders, the IP camera will rotate following the moving object and it will automatically record the video. Not just that, with motion detection it automatically captures photo and smart push notifications to your mobile.

Monitor or watch videos through your mobile using Joylite application that is suitable for both Android and IOS mobile devices. There's more, it is not just you that can watch the surveillance video, even the whole family, it can be monitored by up to 4 viewers. So if mum is busy, then Dad or other Guardians can view it too.

Installation won't be a problem , with multiple installation options that is quick and versatile , it can be vertical, wall mount or ceiling.

Safety and security for the whole family is what this IP camera offers you . So hurry and start installing it now.
Product Highlights
360° Complete Coverage Smart Home System

Bi-directional rotation supports 355° horizontal rotation range and 105° vertical rotation range.
With 110° angle lens camera captures the full scene with practically zero blind spots.

Pan-Tilt Control

Camera is capable of remote directional and zoom control.

High Resolution Camera

1920 x 1080 HD resolution that allows you capture clear images and video
2.0 megapixel 1/3 CMOS HD camera

Smart Auto Tracking

This wireless camera can track moving objects or intruders
If a movement in one place to another is detected by the camera, it will rotate & follow or track the movement and automatically record the video.
*Auto tracking can be turned on/off.

Motion Detection

Automatically captures photo for unexpected motion. Smart push notifications will be sent to your mobile device

Smart Cruise

Built-in fixed point cruise mode quietly guarding you and your family.
Support user custom cruise point, cruise time cycle cover pre-set key area.
Custom set 2-8 preset position, Automatic cruise control and 360° full-angle recording every corner of your home

Watch and share real-time video

You can share a QR code to invite others to watch the real-time video upto 3 visitors simultaneously.
Total of 4 users can watch the video including yourself.

Two-way Intercom

Responsive and advanced microphone with a built-in anti-noise filter for a clear 2-way Audio experience.
You can talk and share moments with your family and friends

Multiple Storage Options

You can store videos and photos using Micro SD Card (max 64GB), Cloud Storage, Phone Local Storage (SD card sold separately in store)

Free Unlimited Cloud Storage

Save your files using Tencent Cloud Storage (loop recording 7 days , 24 hours).
Free for first 6 months and 1.6 USD per month after (optional)

Enhanced Night Vision

With 9 built-in 940nm infrared LEDs IPCAMAT night vision allows you to see in the dark up to 10 meters with zero glare

Easy and Convenient to Install

Multiple Installation Options - Quick and versatile installation: Vertical, Wall mount, Ceiling

Support iOS and Android mobile devices - Joylite App
Connecting app via sound wave or by scanning the QR code
Product Specifications
Infrared Light: Built-in 9 Infrared Lights of 940nm
Night Vision: 10M
Angle of View: 360°(355° horizontal and 105° vertical)
Image Resolution 1920 x 1080P
Storage: 64mbits RAM / 128M bits Flash, Support Micro SD card Storage upto 64GB, FAT32, Class 4(minimum requirement)
Audio Input: Built-in Microphone
Audio Output: Built-in Speaker
Alarm: Mobile Alert, Phone Notifications
Wifi Connectivity: Support 2.4G WiFi Spectrum, IEEE802.11b/g/n
Minimum Illumination: 0Lux (IR ON)
Date/Night Mode: Auto
Lens: M12/3.6mm, F2.0 86°; 1/2.7°
Video Compression Standards: H.264
Audio Compression Standards: ADPCM
Compression Transmission Rate: 32kbps~8mbps
Frame Rate: 15-20FPS (1920 x 1080)
Image: Auto
Network Protocol: TCP/IP, UDP, DHCP, HTTP, HTTPS, DNS, RTP/RTSP, SMTP, NTP
Turn off PTX: Yes
DC Power Support: DC5V 1A
Power rate: <5w
Working Temperature: -10°~ + 50°C
Storage Humidity: <85%RH
Main Control IC: T20y
Sensor: BG0816B
Wifi Module: 8188FTV
Average Customer Rating For WiFi IP Camera 1080P HD Wireless Security Smart Auto Tracking CCTV Pan Tilt Home:

Click here to write a product review!
Great Camera and Delivery
The camera was great and connected to my mobile. Delivery was fast.

Rating:

Just what I needed
Affordable price. Fast Shipping.

Rating:

Good for Home Use
Thanks to this camera, I can now watch over my kids even at work. It gives me peace of mind leaving them at home with my younger sibling. It is definitely what I needed.

Rating:

Overpriced, oversold & substandard aka Useless.
Does what is claimed but only just. Only 1 device can connect, (3) others must 'add friends camera' to view only. The camera might be 1080p on paper but the image is rubbish. Eg. It's mounted on the ceiling in my garage and I can only just make out my number plate because I know it. Live tracking seems to make it shy away, turning and staying faced at the corner of the still room. Will be returning. If not allowed, then giving away. Rating less than 5 stars is not an option so I will rate it here... 0 Stars!

Rating:

---
---
We Also Recommend...
---
Others Also Bought...
---
More From This Category...