Elinz Wireless IP Camera 1080P WiFi Security CCTV Wire-Free Battery Waterproof Solar Panel
SKU: IPCAMBATTERYV2SOLAR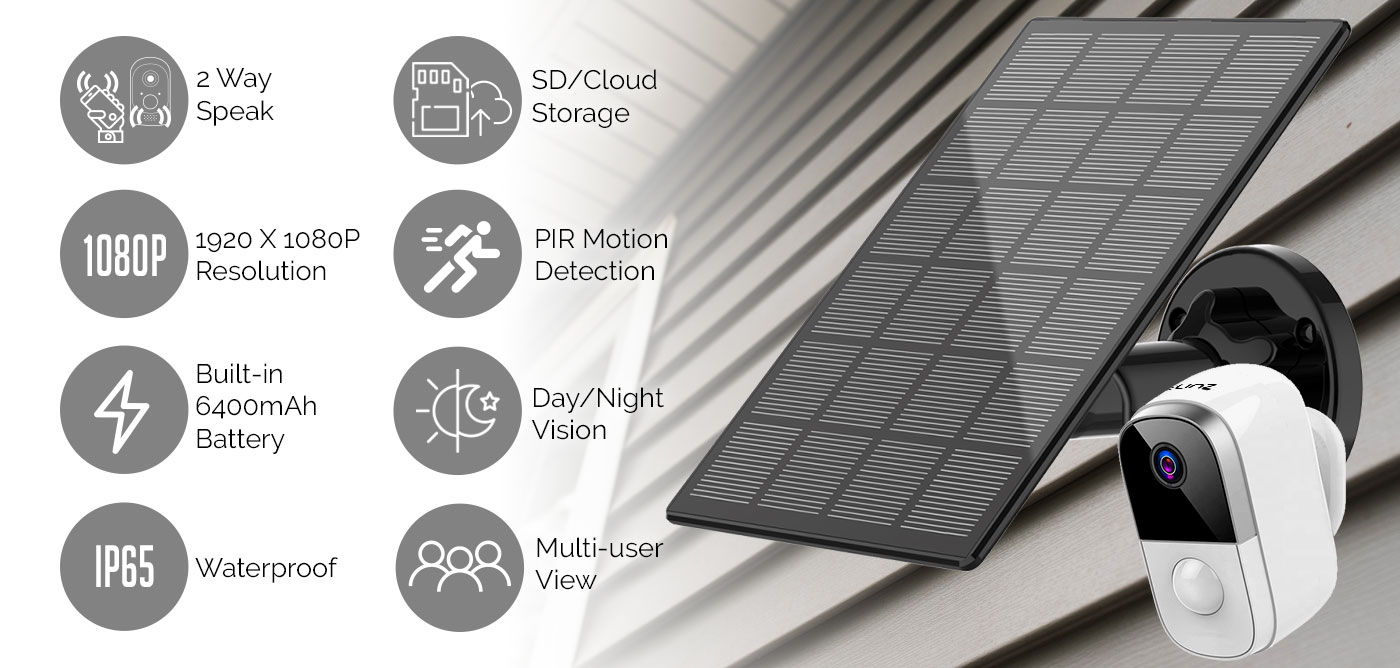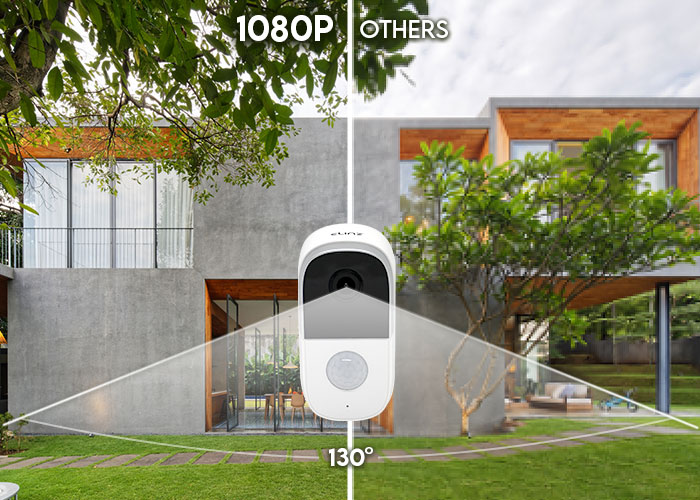 Clearly captures every detail in 1920x1080 resolution
Wider field of vision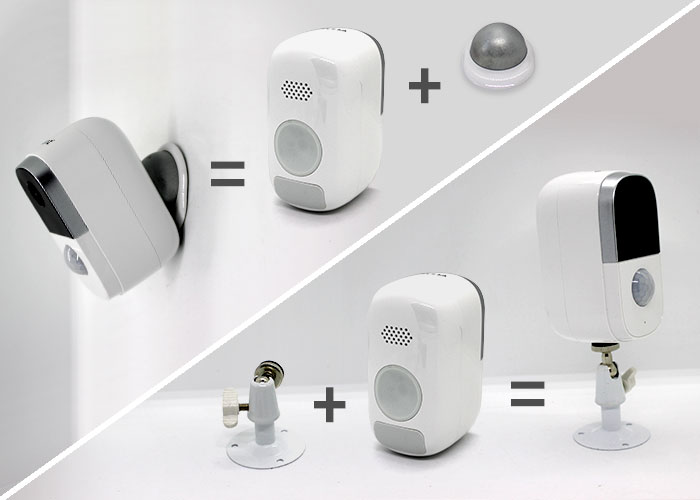 You can mount the house camera to the wall using the bracket or stick it to the wall using the magnetic ball mounting bracket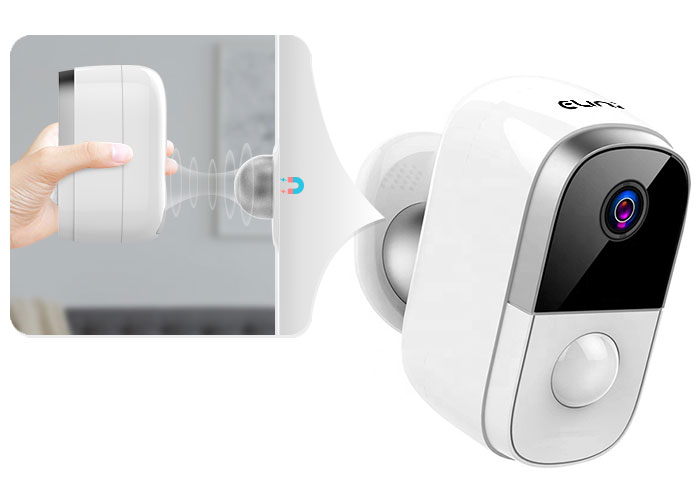 For quick mounting and easy installation.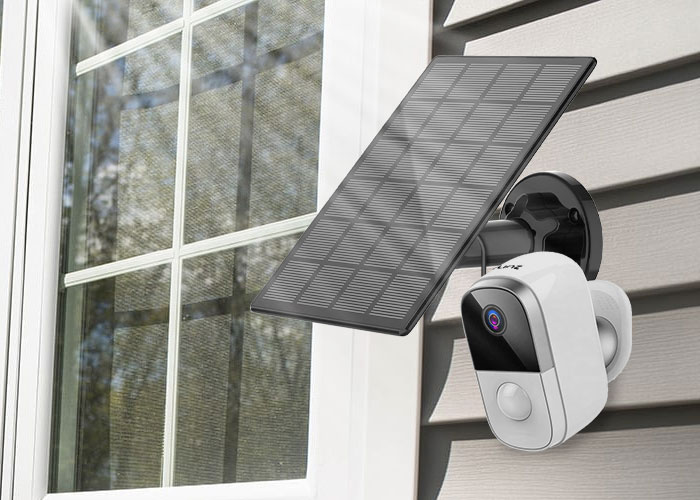 With eco-friendly solar panel you can charge 365 days a year, without needing to plug into power ever.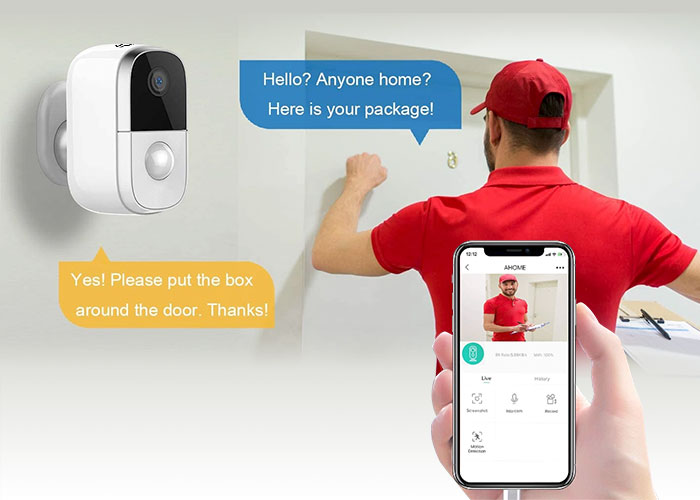 Comes with built-in speaker and microphone.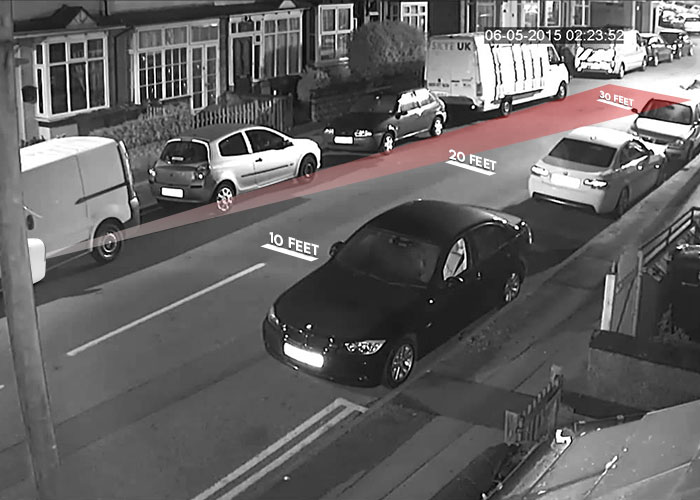 Allows you to record detected motion even at night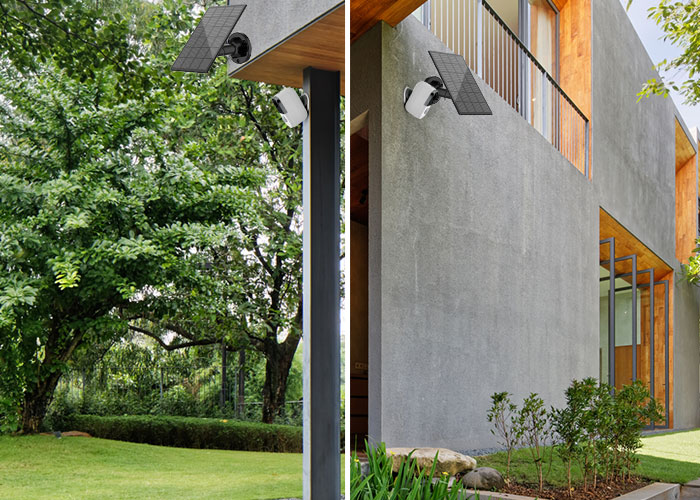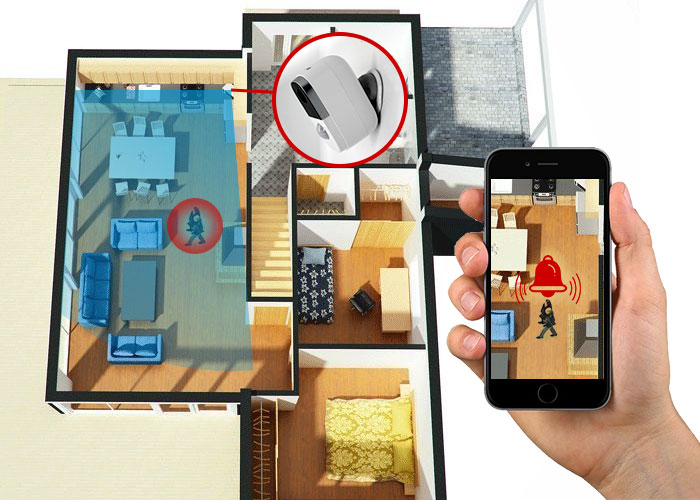 Smart PIR Motion Detection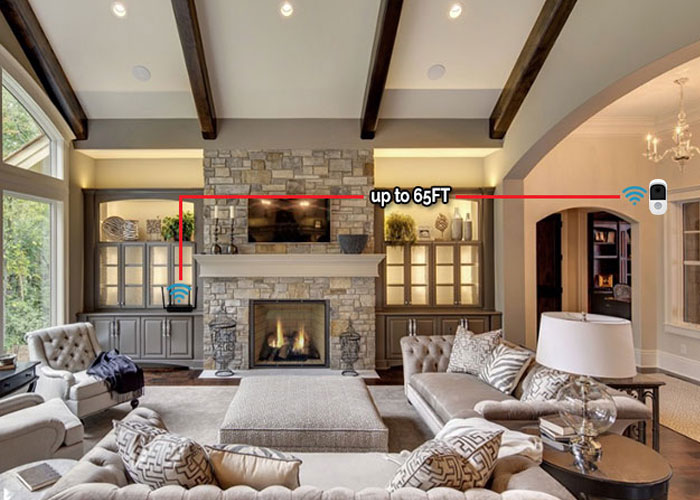 Strong Wireless Transmission
Wireless Range up to 65ft or 20m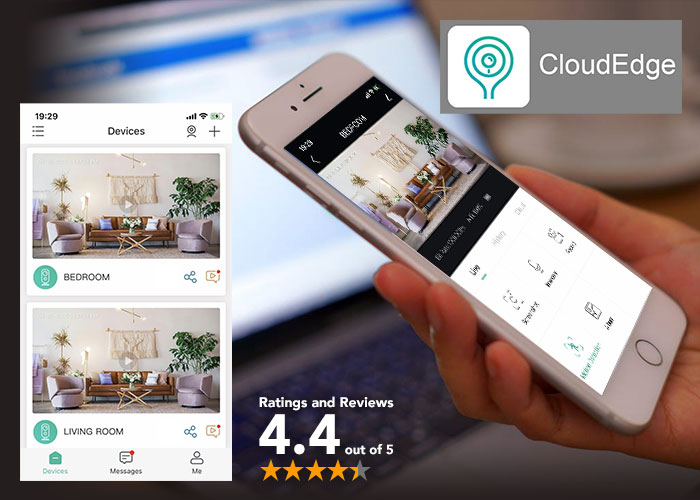 Stable and easy to navigate compared to other apps.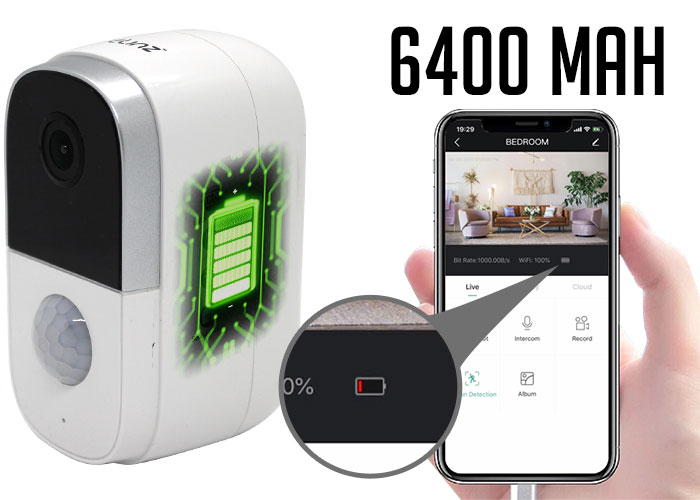 Rechargeable Battery Powered Camera
Built-in 6400mAh rechargeable battery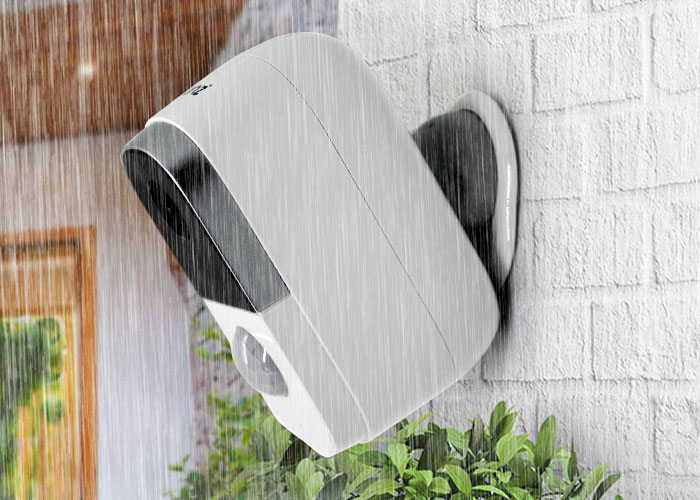 Well protected rain or shine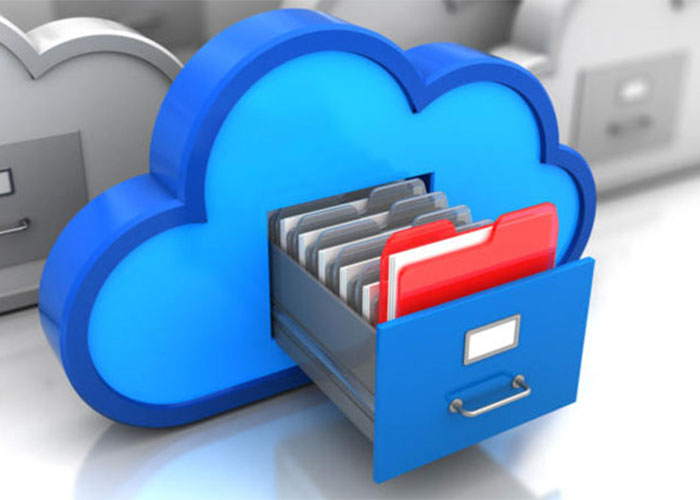 Access and playback video history anytime from reliable cloud service provider

*** Cloud storage is optional and requires additional fee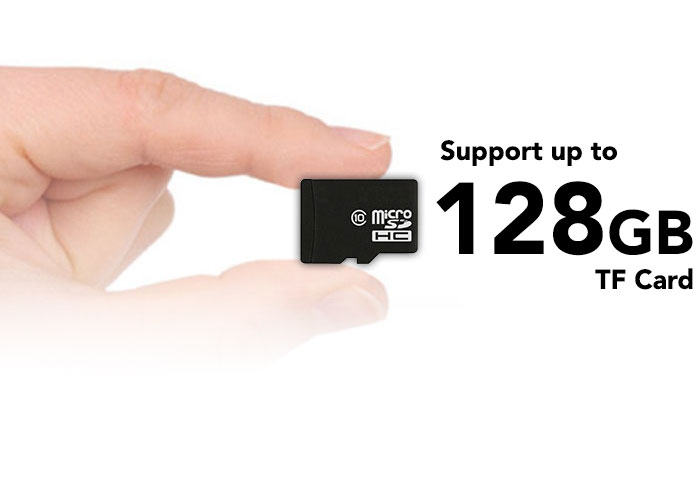 Support upto 128GB Micro SD Card
This camera supports up to 128GB TF card storage so you can save the important videos to your directly to your micro SD card.

***32GB Micro SD card not included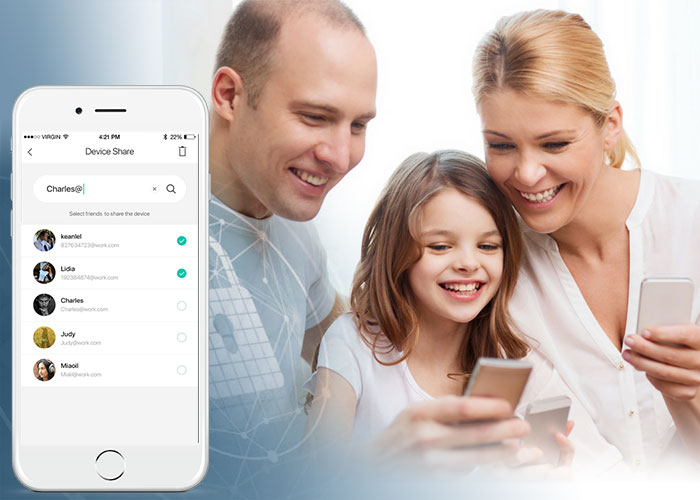 Information Security and Unlimited Camera Sharing
Share your camera to unlimited number of friends or family members with Cloudedge accounts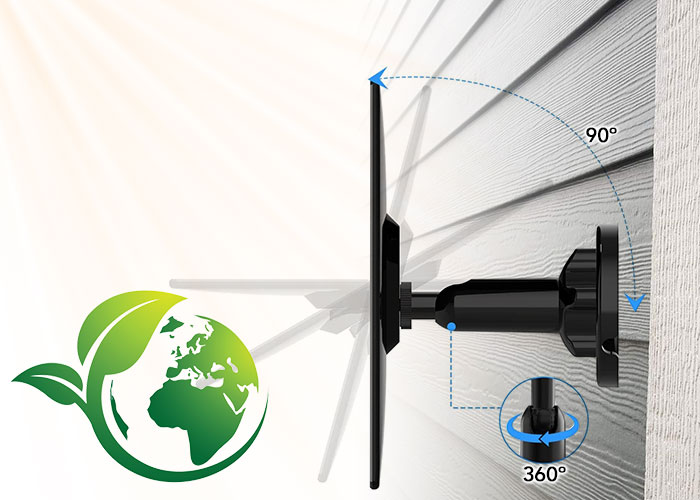 Weather Resistant Solar Panel
Can withstand erratic weather situations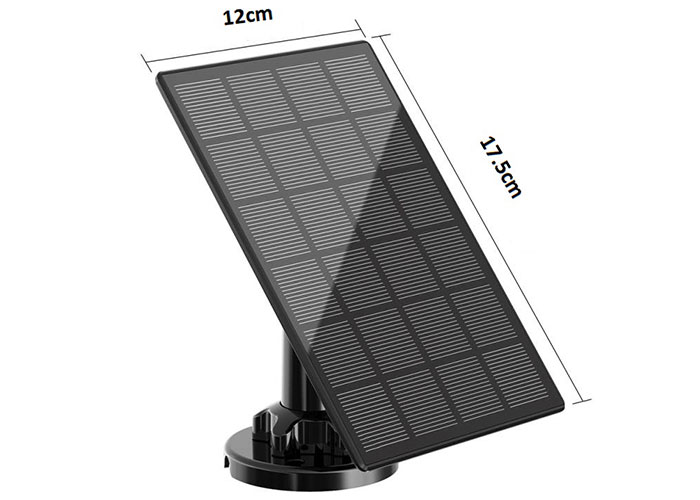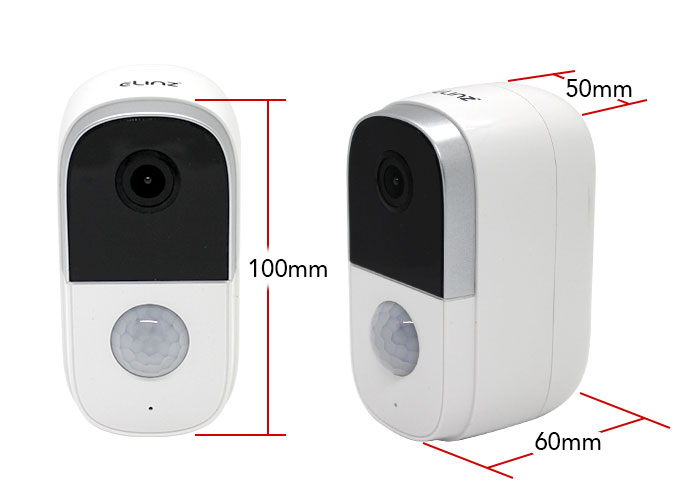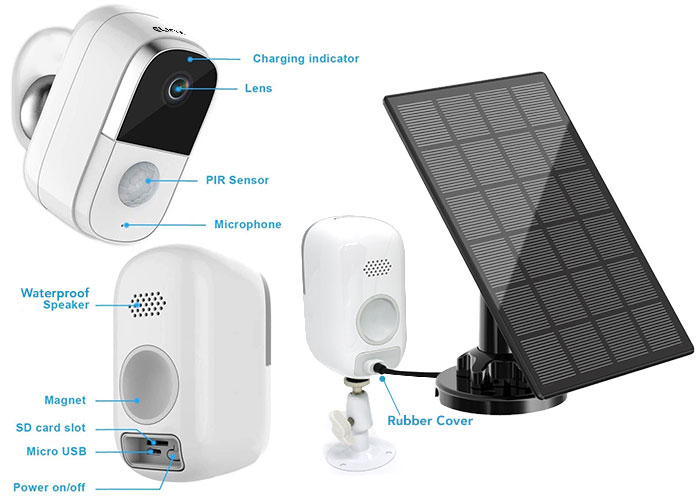 Wireless Security IP Camera 1080P WiFi CCTV Wire-Free PIR Motion Detection Solar Panel

Security and safety are very important so you need a reliable and powerful device. This Wifi security camera from Elinz is your best partner. It features a full HD 1080P resolution to deliver sharp and bright images day and night. Camera covers a wide angle view of 130° and has CMOS imaging sensor.

This Wireless standalone security camera doesn't need a base station to work, camera can work with 2.4Ghz Wifi router directly without additional devices just place the camera where you need it. It comes with 6400mAh battery which can last longer than other models Plus get non-stop power easily when connected with the included 3W solar panel.

Strong Wireless Transmission with wireless range up to 65ft or 20m. Multi-user view with Cloudedge app that is suitable for iOS and Android users. With this reliable app you can minimize false alert and get push notifications once the motion detected.

More to discover on the remarkable security camera with 3 IR LEDs Night Vision Monitoring, IP65 Weatherproof, built-in speaker & MIC and two installation options.

1080P Resolution

With 1080P HD Resolution this wireless indoor outdoor security camera can record smooth crystal-clear videos.

Two Installation Options

It comes with magnetic ball mount and outdoor wall mount so you have two ways to install the camera.
It can be easily mounted and installed both indoors and outdoors, eliminating the need for professional help.

Strong Magnetic Base

With Stong magnetic base that provides a secure, quick mounting and easy to install option.

Solar Non-stop Charging

With 3W solar panel you can charge your Elinz Battery Operated Security camera and make sure you never run out of juice again.

Two-way Audio

This security camera has a built-in speaker and microphone. You can communicate with your visitors at anywhere with your mobile phone.

Improved Night Vision

With built-in 3pcs infrared lights it can help the camera monitor up to 32feet range, so you would never miss any important moments even in a dark night.

Working Standalone

Connect your camera directly connecting to a 2.4Ghz wireless router. This eliminates the need for a security base station

Smart PIR Motion Detection

With smart PIR sensor this camera will only detect movement of a human-shaped object, avoid false alarms comparing to traditional motion detection

Strong Wireless Transmission

Wireless Range up to 65ft or 20m.

Improved App

This camera use Cloudedge mobile app which is very easy to set up with user friendly and easy to navigate compared to other apps.

Rechargeable Battery Powered Camera

With 6400mAh rechargeable battery it allows the camera working up to 2-5 months after fully charged. Estimated to last up to 3-4 months if camera is triggered 20 times per day.

IP65 Waterproof

The camera is well protected in rain by its IP65 waterproof for outdoor use.

Optional Cloud Storage

You can save your triggered video recordings on cloud via cloudedge app so you can access and playback video history swiftly anywhere and anytime from reliable cloud service provider.

***Cloud storage is optional and requires additional fee

Support upto 128GB Micro SD Card

This camera supports up to 128GB TF card storage so you can save the important videos to your directly to your micro SD card.

***32GB SD card not included

Information Security and Unlimited Camera Sharing

In order to protect user information security user account does not support multiple mobile phones to log in at the same time.
You can share your camera to unlimited number of friends or family with other Cloudedge accounts
Camera
Image Sensor 1/3" Color CMOS
Display Resolution 1080P(1920*1080)
Mini. Illumination 0Lux (with infrared led on)
Lens Type Waterproof Glass Lens
Viewing Angle 130°
Focal Length 2.8mm
LED 3pcs Array IR LEDs
IR Distance 10 meters (32ft.) (Max 13m)
Day Night Mode Auto change with IR-CUT
Image Compression H.264
Image Frame Rate 25fps(1080P), 25fps(720P)
Resolution 1920*1080(1080P),1280 x 720(720P)
Input/Output Built-in Mic & Speaker
Audio Compression PCM/G.726, Two Way Audio
Storage Support SD Card max 128GB, NVR,Cloud Storage
WIFI 802.11b/g/n;
Wireless Security WEP, WPA, WPA2
Remote Access P2P
Indicator Light Blue, Red
PIR Sensor 10 meters (26ft.)
Battery 6400mAh
Battery Use time: 20 triggers per day for 3 - 4 months
Charger DC5V/1A
Waterproof Rating: IP65
Working Temperature –20°C~50°C
Working Humidity 20%~85%; non-condensing
Certificate CE、FCC、RoHS
Magnetic Strong magnetic
Solar Panel
Maximum Power: 3W
Operating Current: ≥ 524mA
Operating Voltage: ≥ 6V
Open Circuit Voltage: 7.2V
Short Circuit Current: ≥558mA
Power Tolerance: +/-3%
Solar Panel Size: 17.5cm x 12cm
Cable Length: 3 meters
Interface: Micro USB
1. 1x Solar Panel with 3M Cable
2. 1x Wireless Security Camera
3. 1x Magnetic Ball Holder
4. 1x 3M Adhesive Tape
5. 1x USB Cable
6. 1x Tweezers
7. Installation Screws
8. 1x Outdoor Wall Mount
9. 1x Quick User Guide
10. 1x Waterproof Rubber Stopper