H4 180W 18000LM Seoul CSP Chips LED Headlight Kit HB2/9003 12V High Low Beam
SKU: CBLH4CSP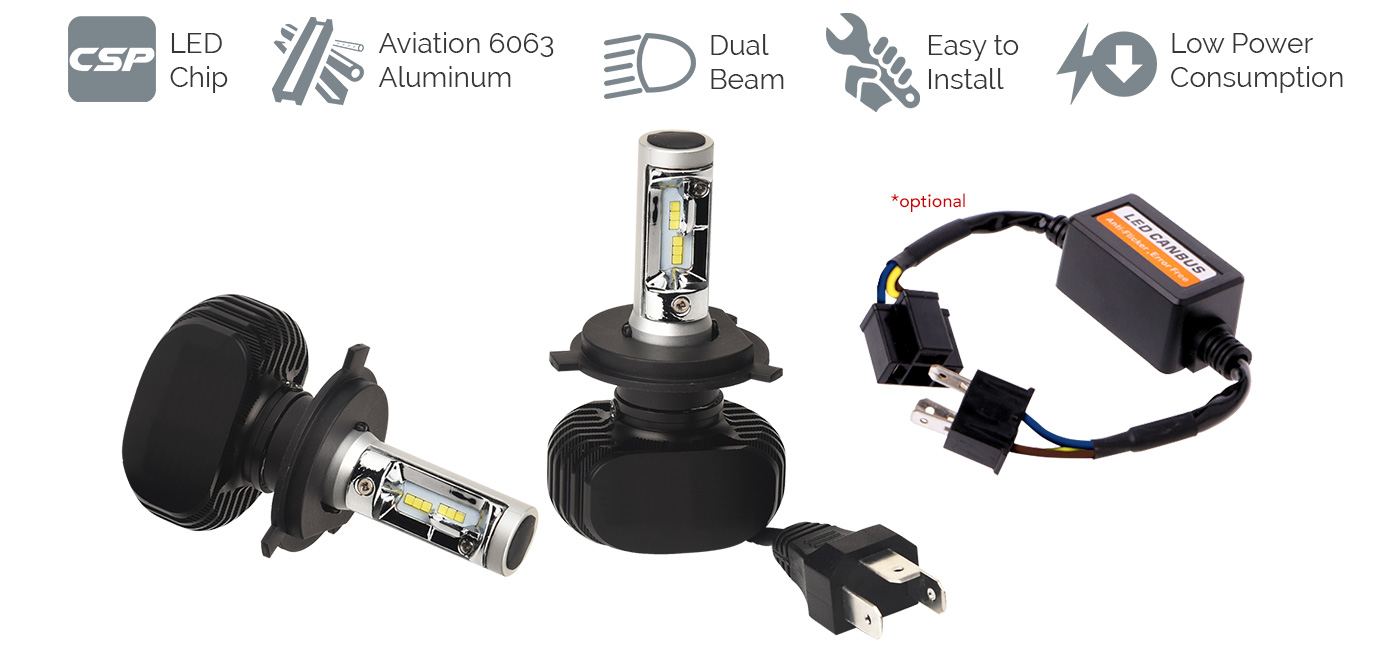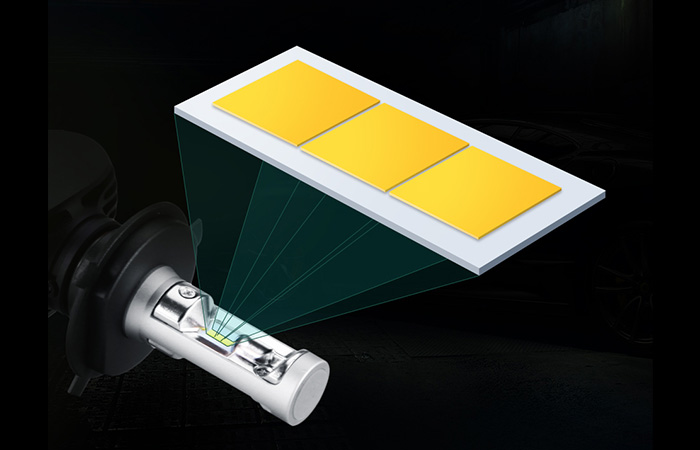 Seoul CSP LED Chips
High luminous efficacy Flux Up to 9000LM. 200% brighter than your stock Halogen headlights.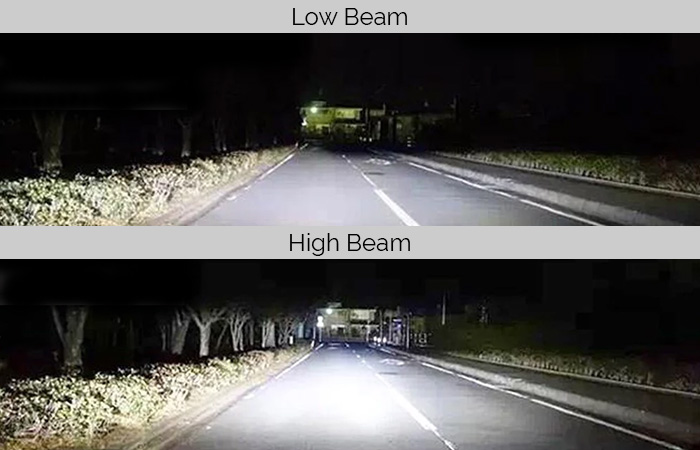 Dual Beam
High and Low
Perfect to replace xenon or halogen headlight.
Fanless
Fluted fanless design head dissipation using Aviation Aluminum 6063, no noise caused by fan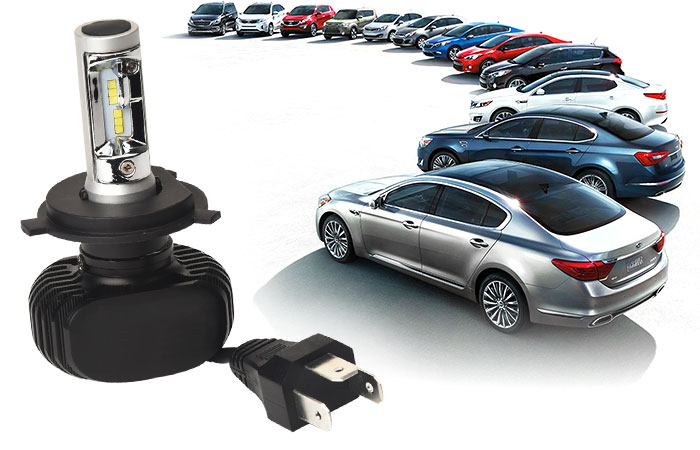 H4/HB2/9003 LED Car Headlight Kit
Standard 9003/HB2/H4 based, fit all cars if original factory halogen or hid bulbs is 9003/H4/HB2 base.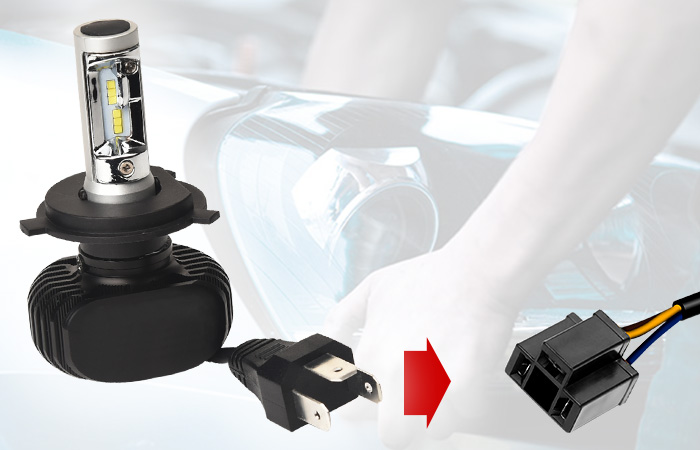 Plug and Play
Direct plug-in replacement for your stock halogen headlights.
Applicable for Auto, Vehicle, Truck, Van, SUV, ATV, Motorcycle.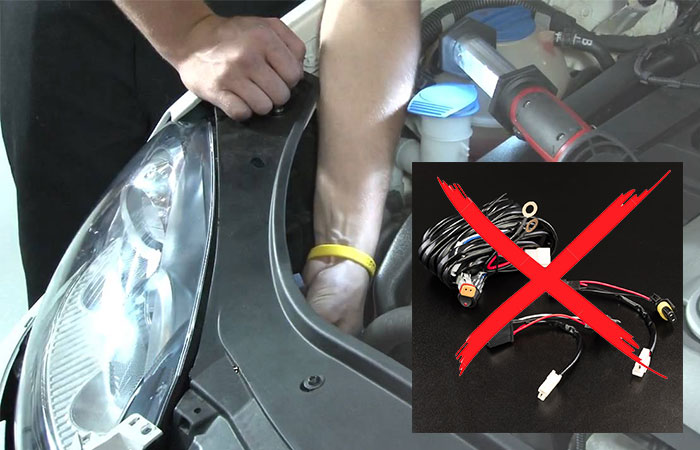 Easy installation, no extra wiring required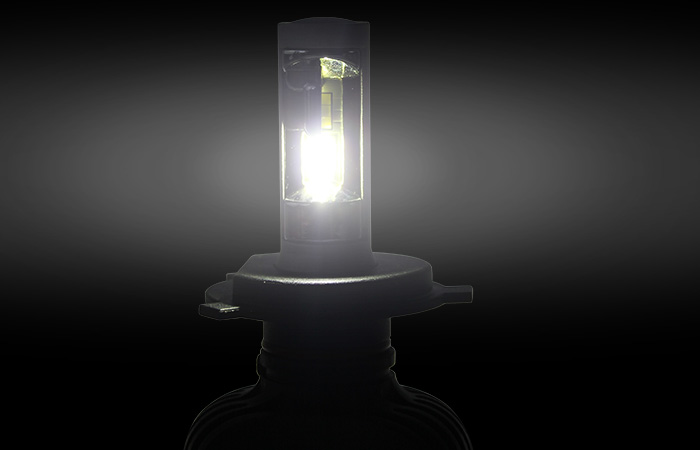 Super Bright
18000LM (9000LM/Bulb), the best driving vision 6500K cool white lighting without any dark spot and foggy light.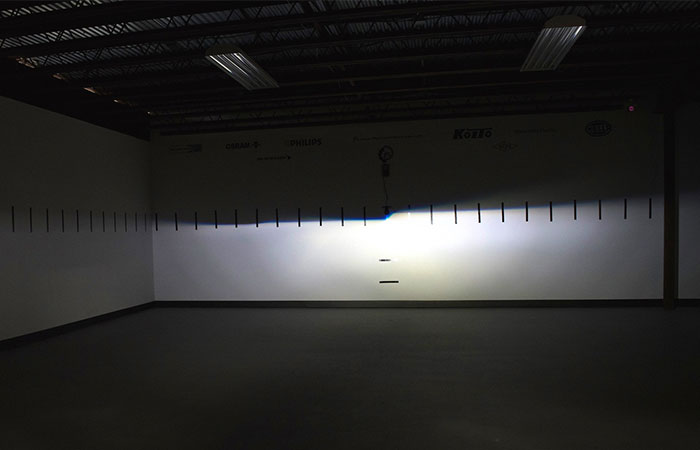 High power & super bright with exceptional long life(50,000 hours)
LED's light up instantly and don't have to warm up.
LED headlight bulbs light up and can make precisely cut area of where they shine into (unlike with halogen where the light is bright in the center, but faded around the sides).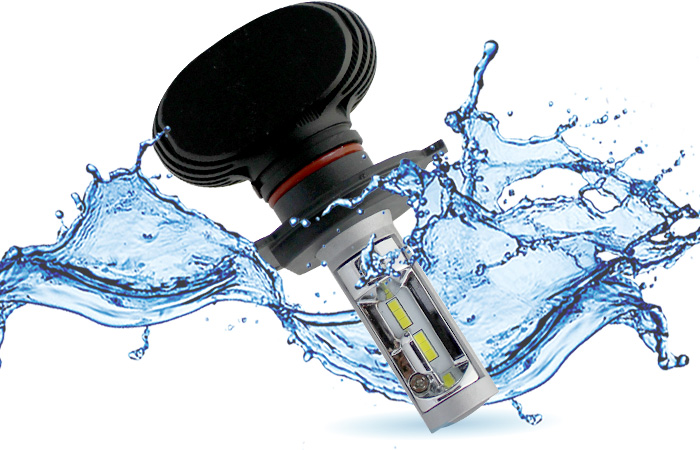 IP65 waterproof protection grade
100% water proof, and temperature proof.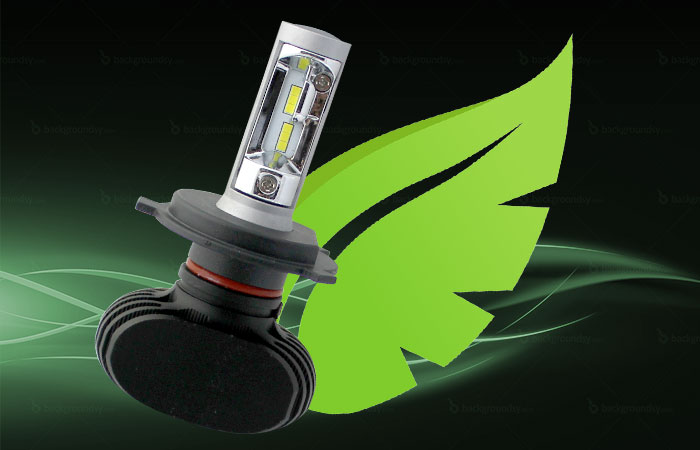 Low Power Consumption than Halogen bulb, Energy Saving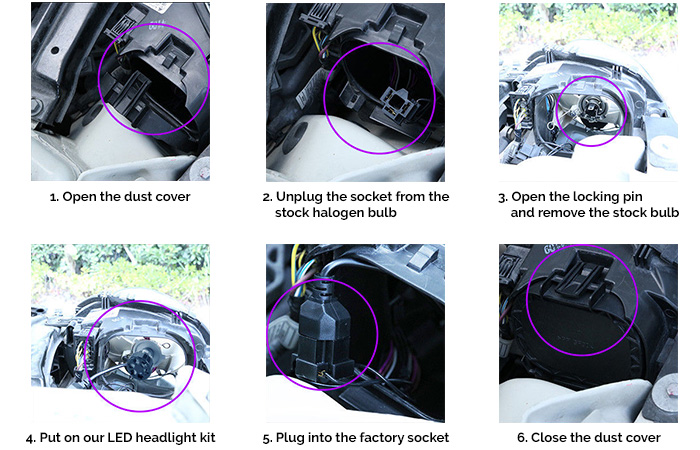 Installation Guide
Standard 9003/HB2/H4 base, fit all cars if original factory halogen or HID bulbs is 9003/H4/HB2 base.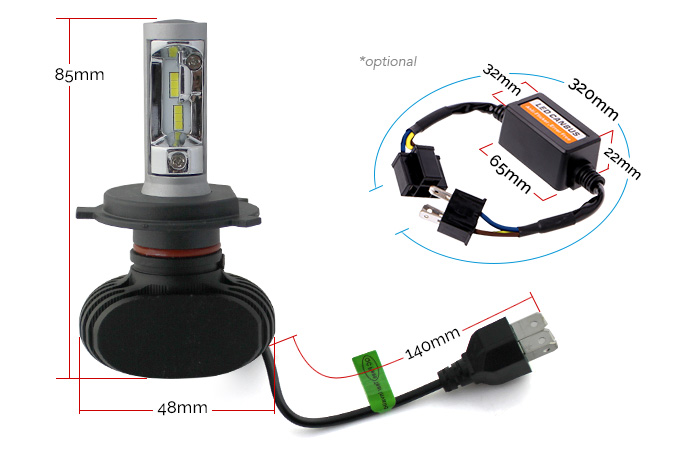 MORE INFORMATION
The NEW LED headlights an efficient bright light for night driving experience to be safer and lesser eye fatigue just right for you. This pair of LED Headlights has lumen output of 9000LM(each) which is 18000LM pair providing high proficient optimistic light.
The headlight uses H4 plug with heatsink to avoid bulbs from heating up and it has an excellent heat-dissipation structure. Headlights can last up to 50,000 hours life. The installation process is simple, just direct plug-in replacement with no extra wiring required.
It can be a good replacement for Halogen Xenon bulbs as you can save up more energy and money. Though others may think it is expensive to buy but in the long run you will realized that you have save a lot without frequent replacement of headlight.
PRODUCT HIGHLIGHTS
Seoul CSP LED Chips

High luminous efficacy Flux Up to 9000LM. 200% brighter than your stock Halogen headlights. The latest technology to ensure a perfect beam pattern without any dark spots or foggy light.

Dual Beam

High and Low
Perfect to replace xenon or halogen headlight.

Fanless

Fluted fanless design head dissipation using Aviation Aluminum 6063, no noise caused by fan

H4/HB2/9003 LED Car Headlight Kit

Standard 9003/HB2/H4 based, fit all cars if original factory halogen or hid bulbs is 9003/H4/HB2 base.

Plug and Play

Direct plug-in replacement for your stock halogen headlights.
Applicable for Auto, Vehicle, Truck, Van, SUV, ATV, Motorcycle.

Easy installation, no extra wiring required
Super Bright

18000LM (9000LM/Bulb), the best driving vision 6500K cool white lighting without any dark spot and foggy light.

High power & super bright with exceptional long life(50,000 hours)

LED's light up instantly and don't have to warm up.
LED headlight bulbs light up and can make precisely cut area of where they shine into (unlike with halogen where the light is bright in the center, but faded around the sides).

IP65 waterproof protection grade

100% water proof, and temperature proof.

Super Bright

Low Power Consumption than Halogen bulb, Energy Saving
ITEM DESCRIPTION
Brand: Cosmoblaze
Input Power: 180W per set (90W/bulb)
Plug Type: H4
Beam Angle: 360 degree
Light Source Model: Seoul CSP LED chips
Luminous Flux: 18000LM per set (9000LM/bulb)
IP Rate: IP65
Color Temperature: 6500k
Operating Voltage: 12
Heat Dissipation Theory: Aviation Aluminum 6063
Operating Life: 50000H
Operating Temperature : -40 °C ~ + 80°C