Raylight Flashlight CREE XML-L2 LED 8000LM Rechargeable 2x18650 Battery Lamp Waterproof
20% brighter than T6~Carrying Case~Bicycle Mount~IP67
(SKU: RLFL2)
AUD $42.00
Sold Out - Backorder Available
Notify me when back in stock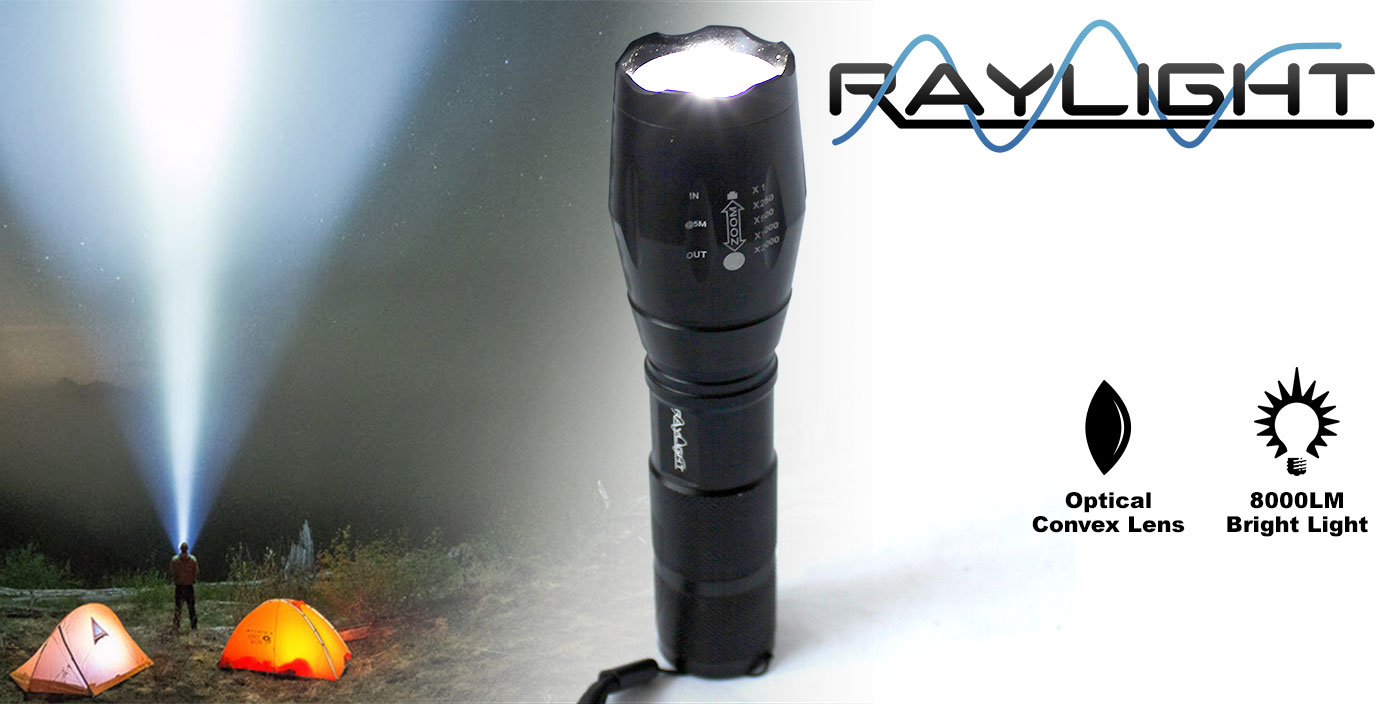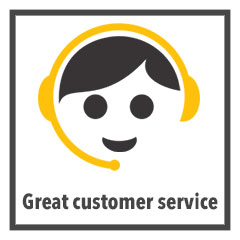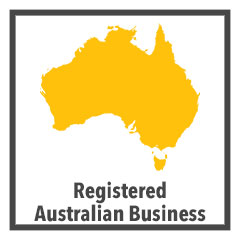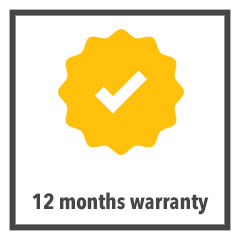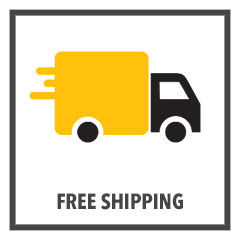 Flashlight CREE XML-L2 LED 8000LM Rechargeable 2x18650 Battery Lamp Waterproof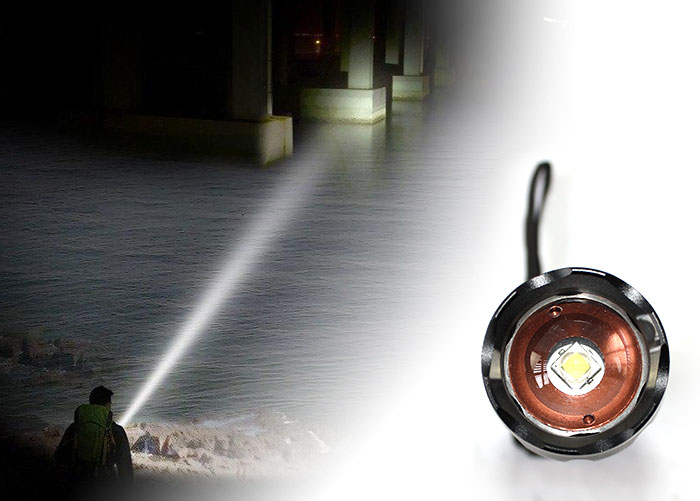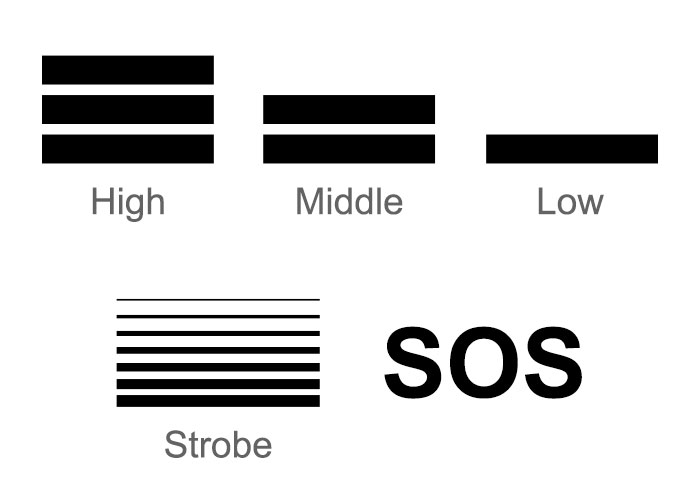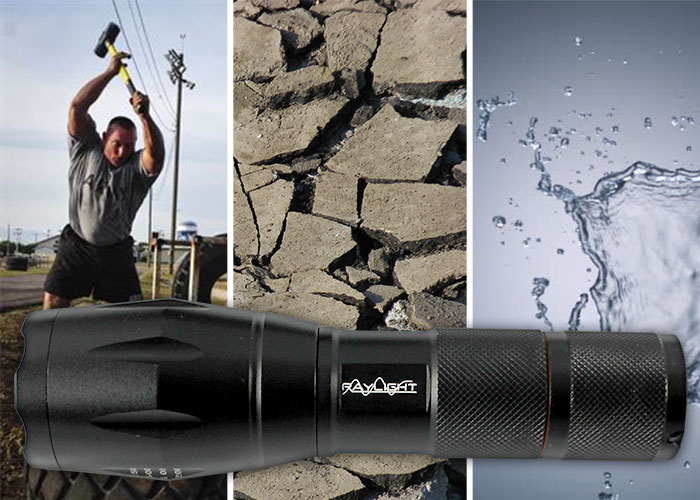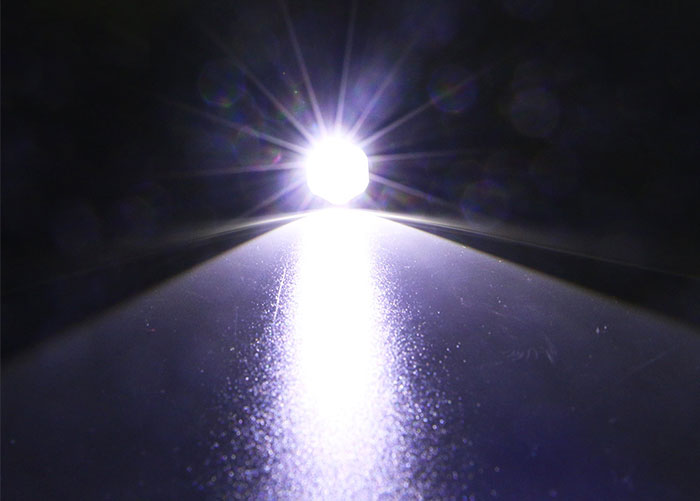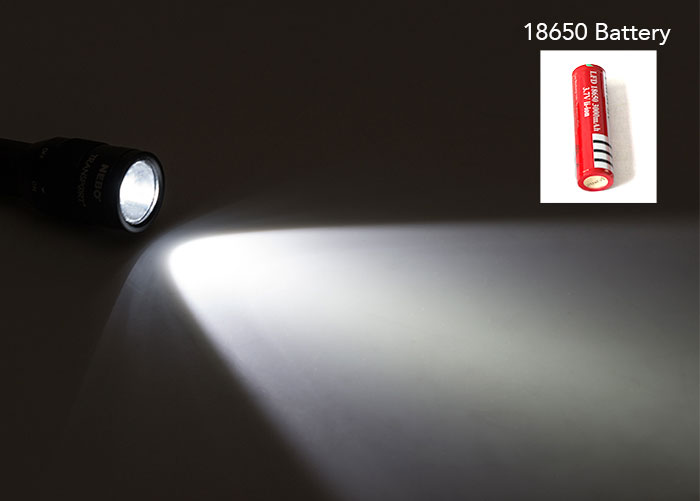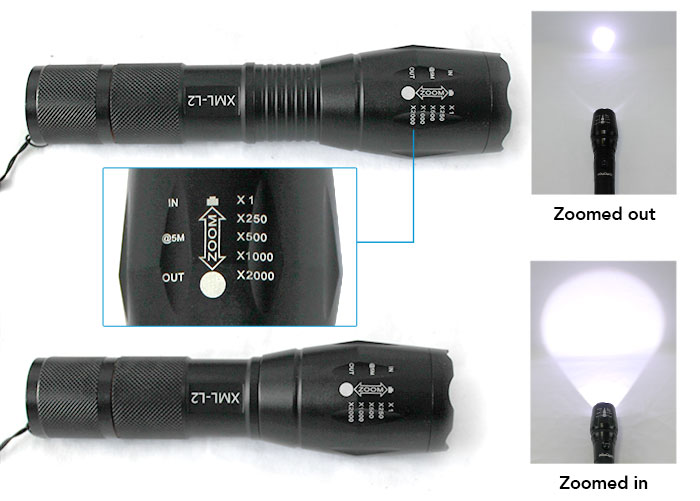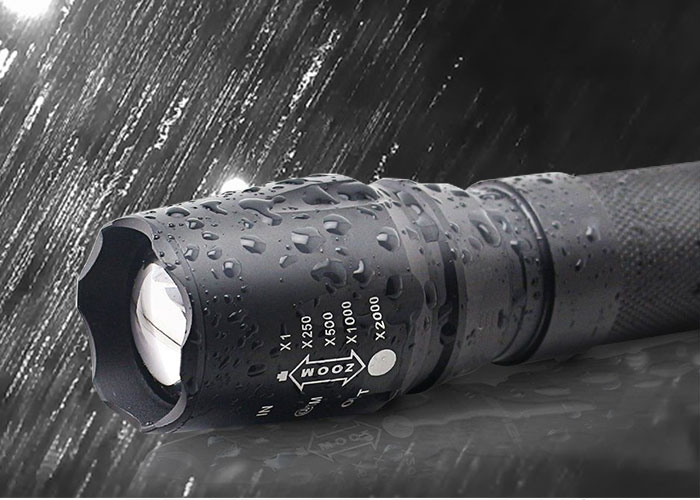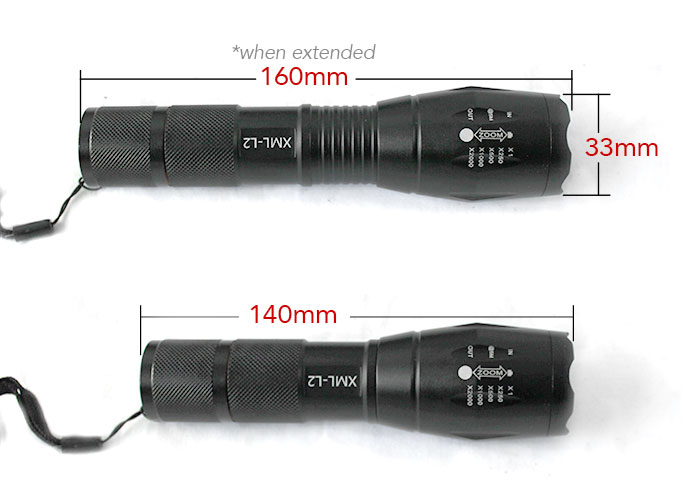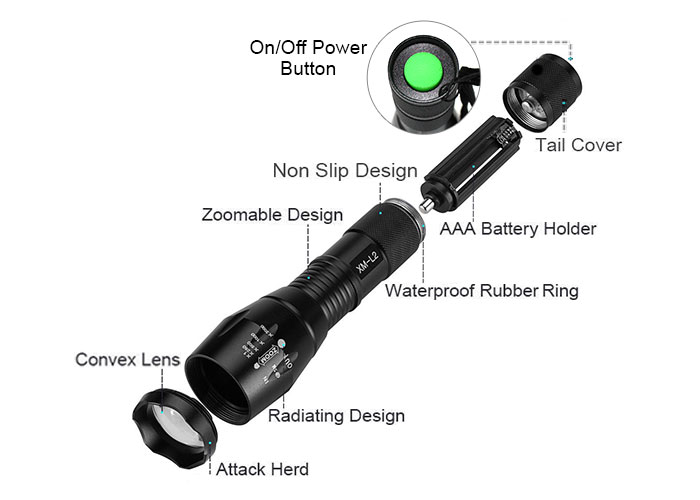 This Flashlight has a max distance that can achieve 500m and good light source for about 8000LM with 5 different light modes (high, middle, low, strobe and SOS). It has a Waterproof grade of IP67 that can be used even when it is raining.

This LED Flashlight uses CREE XML-L2 gives extra 20% output than T6 LED. It can last up to 3-5 hours when fully charged.

Rest assured that the Raylight is protected against electrical damage caused by overcharging or output overloading. This is suitable for hiking, camping, adventuring, searching, protection.
Bulb: CREE XML-L2

XM-L2 LEDs are the perfect selection for lighting applications where high light output and maximum efficiency are required, like LED light bulbs, outdoor lighting, portable lighting, indoor lighting and solar-powered lighting.

Brightness: 8000 Lumens

Bright Light with 8000LM Output
Brighter lights than ordinary flashlights and uses 18650 battery

Light Modes: 5-Modes (High - Medium - Low - SOS - Strobe)

Strobe feature, which automatically blinks the light on and off. In the case of an after-dark roadside breakdown, this is good for warning other drivers to take caution.

Adjustable Focus and Adjustable Beams

Light can reach distance of up to 500m

Optical Convex Lens

Convex lenses are thicker at the middle. Rays of light that pass through the lens are brought closer together (they converge).

Zoom in and out Function

It can be adjusted according to desired light coverage.

LENS Material: PVC lens

Strong built, Shockproof and Waterproof design

Convenient to Carry

Flashlight has non-slip texture design that you can easily hold or grip into.
Carrying Case

Charging

It can be charge using either the car charger or wall charger
Total time to fully charger a dead battery is approx. 6 hours

Sturdy and Durable

Material: Aircraft Quality Aluminum 6061T-6

Can last 3 to 5 hours when fully charged
Waterproof Rating: IP67

Flashlight can be use even when raining

Safe to Use

Anti-reverse connection protection, short circuit, overload-charging protection

Bicycle Mount

360 degree bicycle mount which allows you to use it when biking

Canvas Pouch : Nylon belt carrying case

Pouch can be slip on your belt to easily carry the flashlight.

Flashlight is operated by 1x 18650 battery. Extra 18650 battery comes with the package.
Light bulb Type: CREE XML-L2
Battery Rechargeable : 5000 MAH Lithium Ion
Battery Configuration: 18650 battery / AAA Battery
Case finish: Anodized flat black
LED Emitter core: CREE XML-L2 - gives extra 20% output than T6 LED
Switch Type: Clicky / Clickie
Switch Location Tail cap: press On/Off
Strong Mode Range: 500 meters
Moderation Mode: area within 100 meters
Dim Mode: 50 meters
Weight : 150g
Waterproof: IP67
Operation Hours: 100% Runtime 3 to 5 hours
Zoom: Stretching the head
Configuration: direct+car/Universal
1x Flashlight
1x Case
1x Cigarette Charger
1x Wall Charger
1x Pouch
1x Bike Mount
1x Battery Holder
2x Batteries
1x Battery Charging Holder
User Manual
Frequently Asked Questions
No FAQs Available
---
Troubleshooting Guides
No Troubleshooting Guides Available
*Product on the video may differ from the actual product. Video is displayed to show the importance and use of the product.
Be The First To Review This Product!
Help other CBD Food & Beverage Sydney Pty Ltd users shop smarter by writing reviews for products you have purchased.
---
We Also Recommend...
---
Others Also Bought...
---
More From This Category...