Car Dash Cam Hardwire Charger Power Adapter Fuse Kit Parking Micro USB Fits 1.5mm x 6mm Charger
SKU: CBLPARKSMAPLUG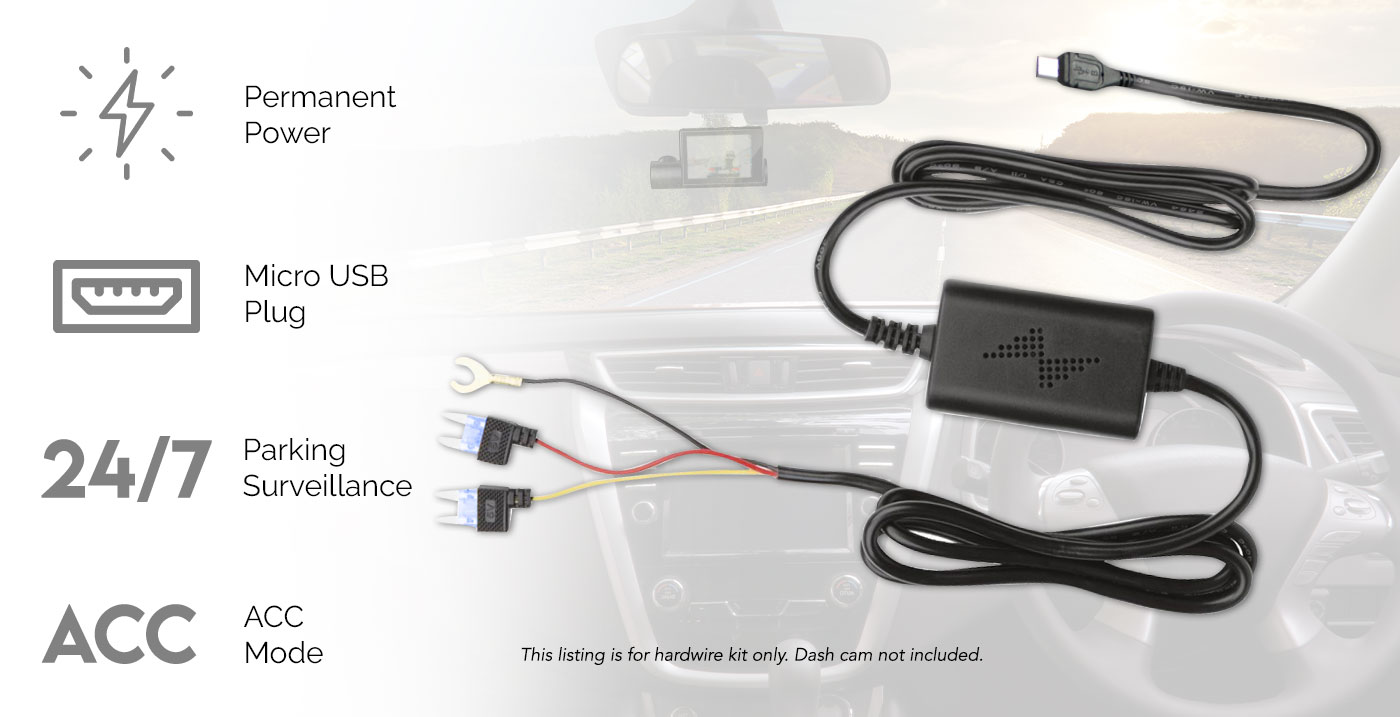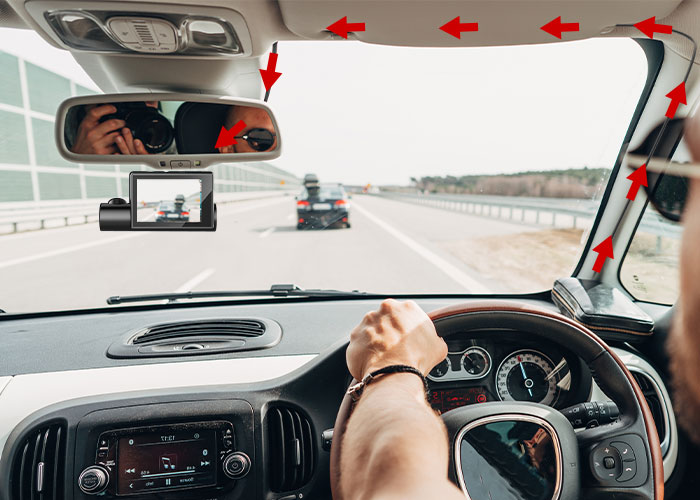 Permanent Power for Dash Cam
No need for cable from car cigarette lighter socket

* Dash cam not included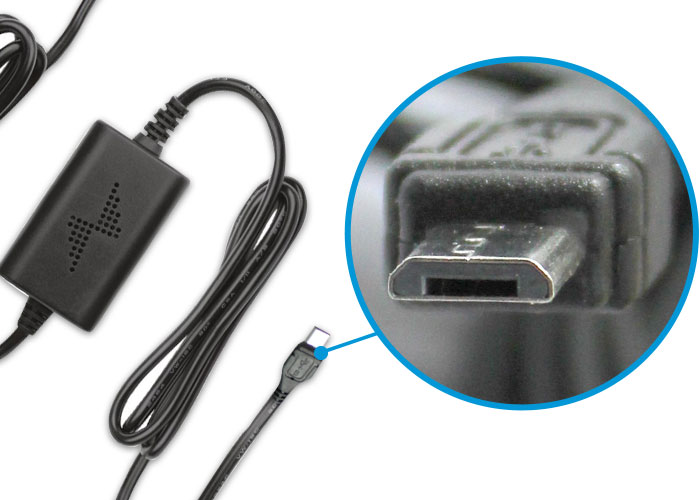 Works with most dash camera with micro usb port, kindly check the specifications of your dash camera to check the compatability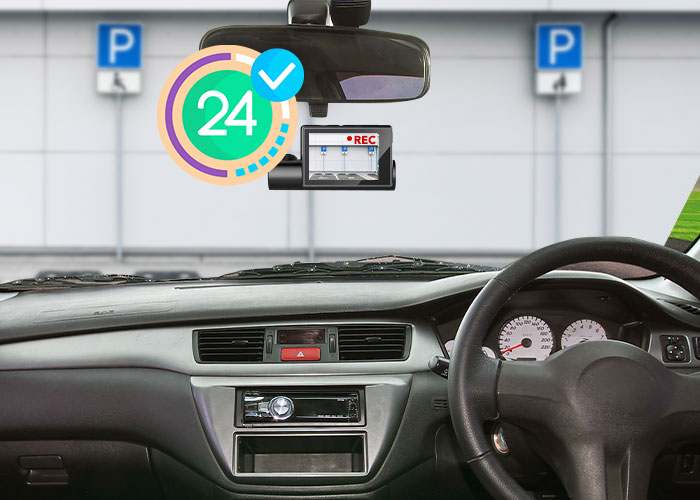 24/7 Parking Surveillance
Support continuous video recording when the vehicle is parked

* For dash camera with parking mode function
* Dash cam not included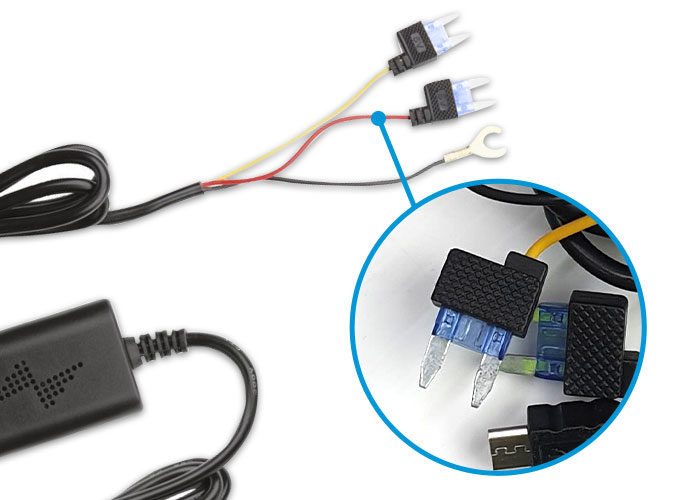 With ACC wire your dash can turn on and off with the ignition
No need for splicing, crimping or soldering, easily connect the wires with fuse to your fuse box and you're good to go
Compatible with 12-24V Vehicles
This hardwire kit accepts voltage from any type of vehicles runs on 12-24V, works perfect for car, Ute, SUV, Truck for continuous power.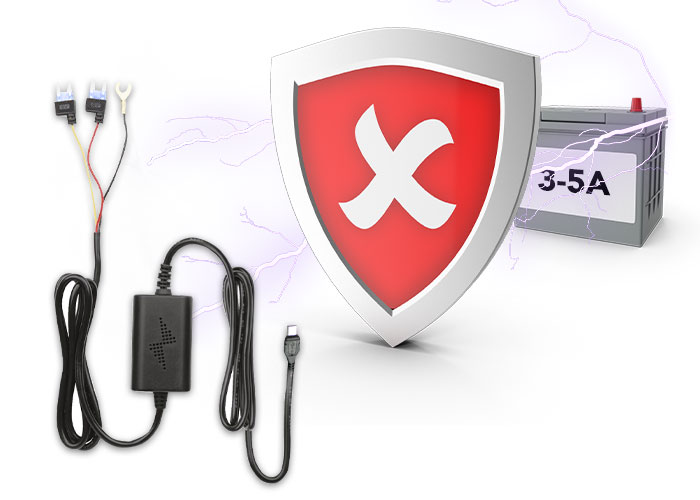 Cuts off power when electricity is over 3-5A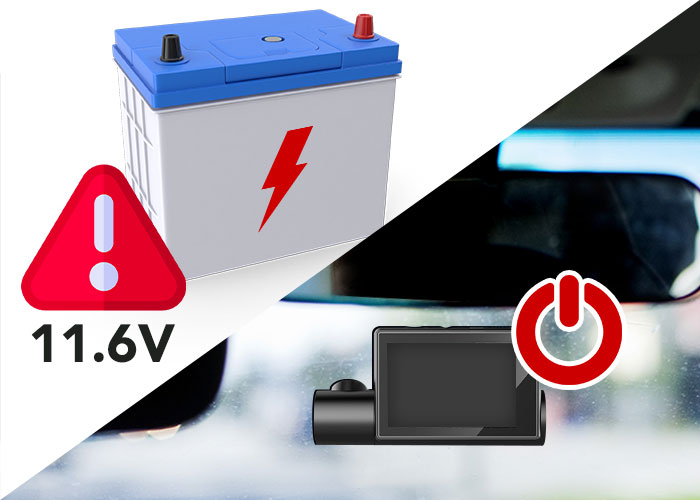 Automatically shut off the power to your dash cam when the battery voltage drops to 11.6V

* Dash cam not included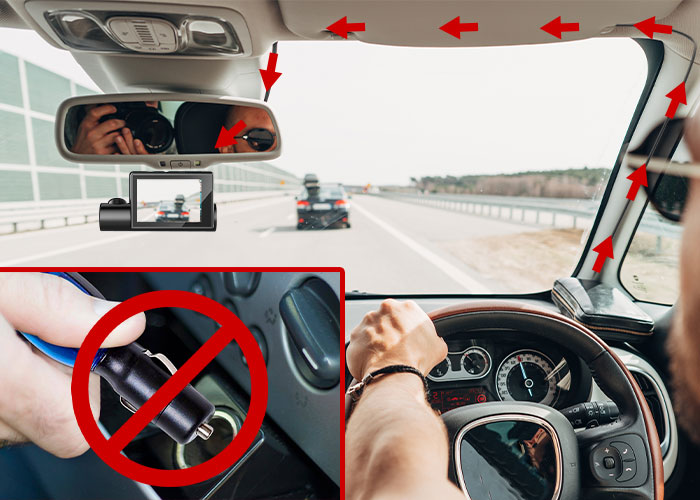 No more messy cable from car cigarette lighter socket to your dash cam, free up the cigarette lighter for other devices

* Dash cam not included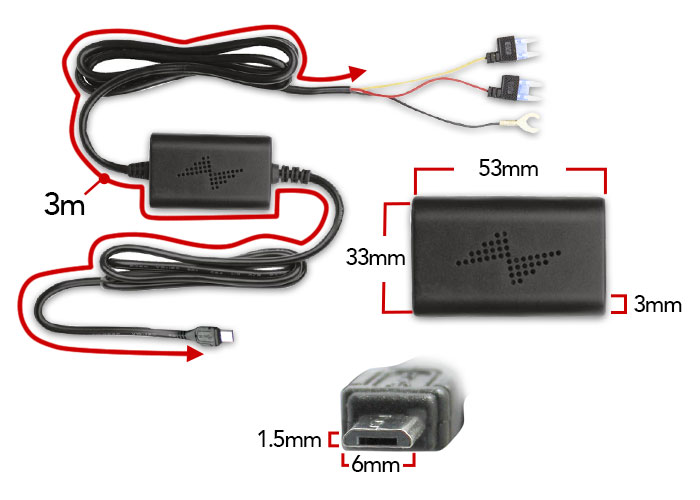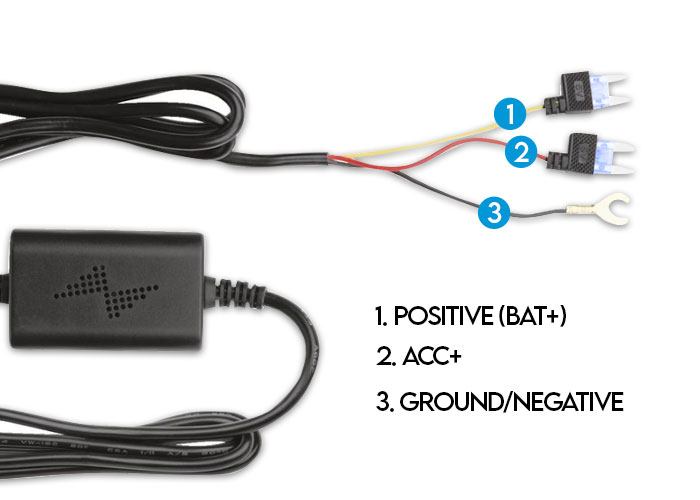 Car Dash Cam Hardwire Charger Power Adapter Fuse Kit Parking Micro USB Fits 1.5mm x 6mm Charger
Hardwire Charger is a power and safe to use cable that allows you to connect your dash cam to the car battery so it can still record though the car is at parking. This power cable uses standard mini USB adapter.

Hardwire kit cable charger has battery drain protection that avoids your battery from being drained by dash cam. With this fuse kit it has Overcurrent Protection and Low Voltage Protection.

This dash cam hard wire kit is compatible with 12-24V DC cars, vans and trucks. Start connecting your Dash cams permanently and get secured even at parking.

** NOTE: If you don't have experience on installing the hardwire kits for the dash cam, please ask professional for help.
Permanent Power for Dash Cam

No need for cable from car cigarette lighter socket

Standard Micro USB Plug

Works with most dash camera with micro usb port, kindly check the specifications of your dash camera to check the compatability

24/7 Parking Surveillance

Support continuous video recording when the vehicle is parked *for dash camera with parking mode function

ACC Mode

With ACC wire your dash cam can turn on and off with the ignition.

Easy to install

No need for splicing, crimping or soldering, easily connect the wires with fuse to your fuse box and you're good to go

Compatible with 12-24V Vehicles

This hardwire kit accepts voltage from any type of vehicles runs on 12 – 24V, works perfect for car, Ute, SUV, Truck for continuous power.

Overcurrent Protection

Cuts off power when electricity is over 3-5A

Low Voltage Protection

Automatically shut off the power to your dash cam when the battery voltage drops to 11.6V

Easy Cable Management

No more messy cable from car cigarette lighter socket to your dash cam, free up the cigarette lighter for other devices
Connector: Micro USB
Input: DC 12/24V
Output: 5V / 2A
Working Temperature:-40-160 F
Cable Length: 10.5 - 11.5ft (3.2 - 3.5M)
Low Voltage Protection: automatically cut off the power when voltage is lower than 11.6 V or 23.5 V
1. 1x Hardwire Kit
2. 1x User Manual