2x 4" LED Work Light Square 60° Flood Lamp 96W IP67 Offroad Tractor 12V 24V
SKU: WORKL48x2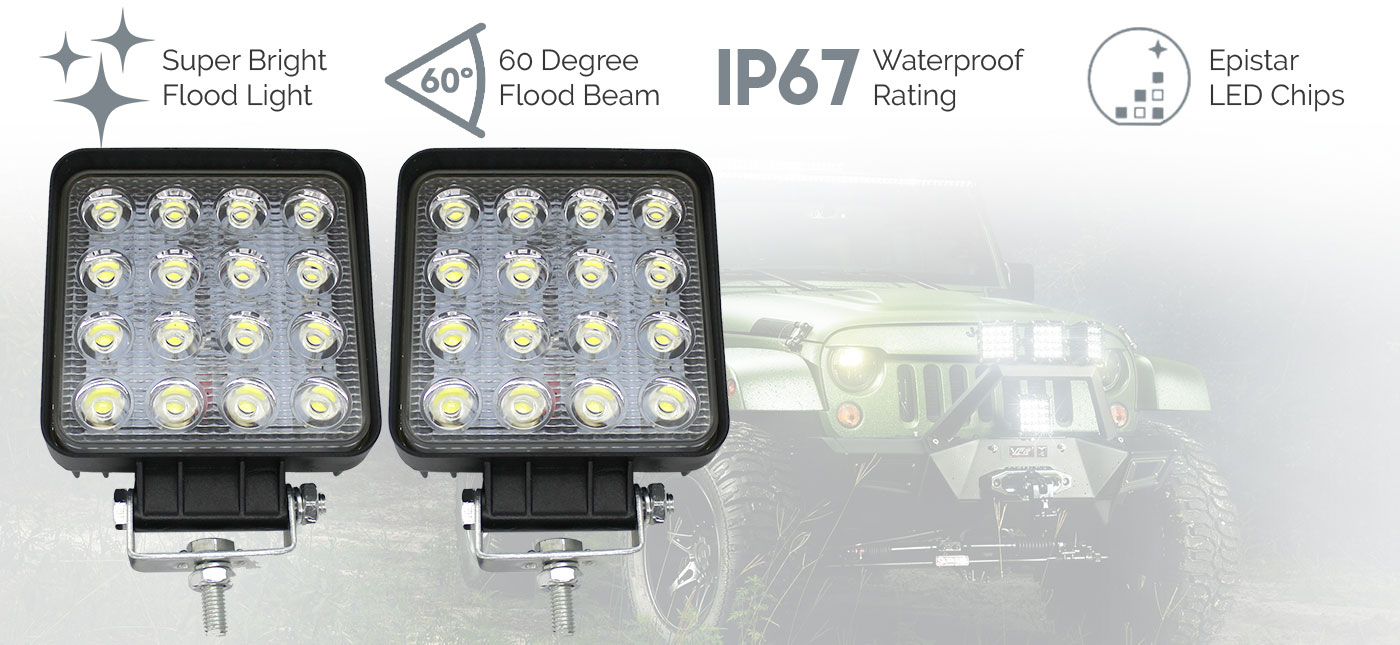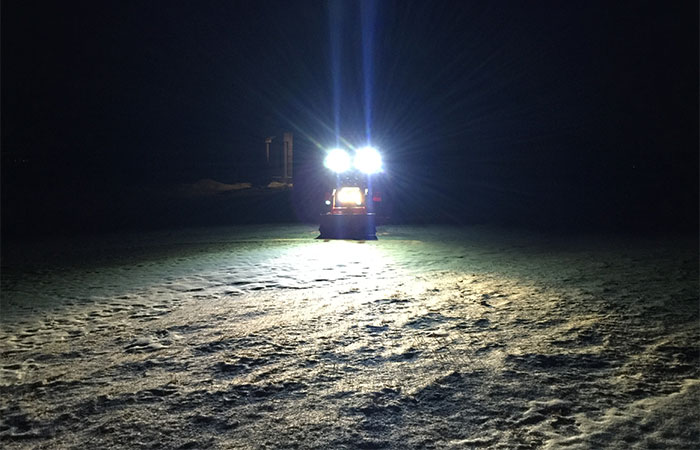 This 4 inch square work light features 16pcs(each worklight) 3W high intensity Epistar LED chips, That's a total of 96W. It Provides a remarkable 8000LM flood beam that pushes the wide beam out at 60 degree angle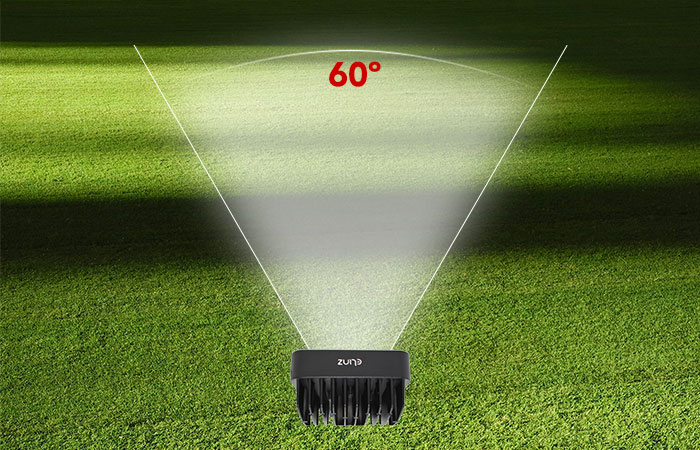 Extend your field of vision with 60 degree flood beam. With wider viewing area it can promote more safe and comfortable driving experience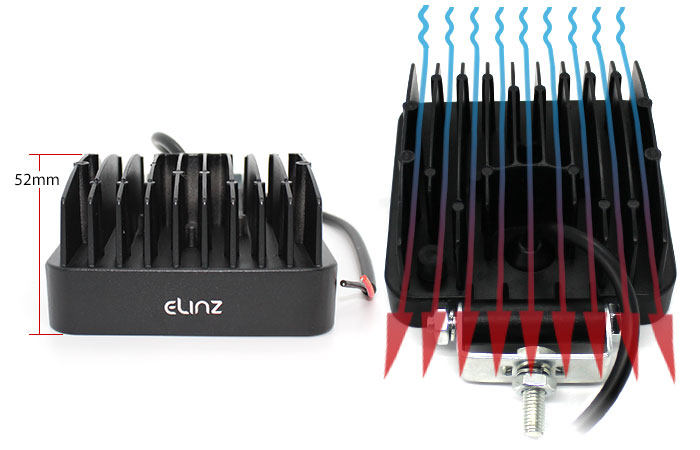 With 55mm thick diecast aluminum housing it can dissipate heat faster and more effectively compared to thin ones in the market. It extends the lifespan of the work light beyond 50,000 hours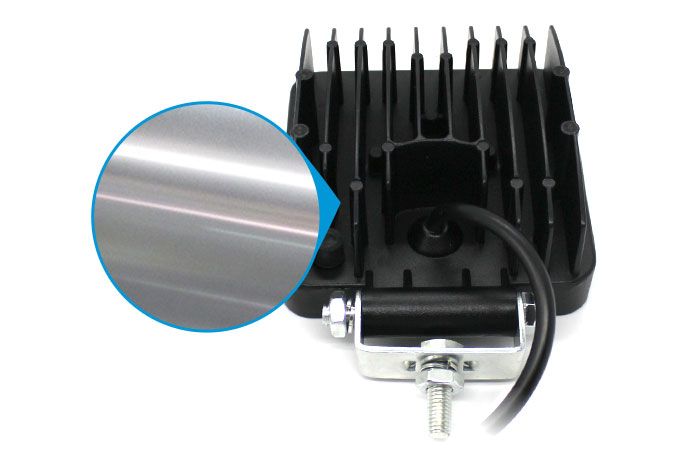 Diecast aluminum housing provides strength and durability. Thicker heatsink providing superior heat dissipation for longer lifespan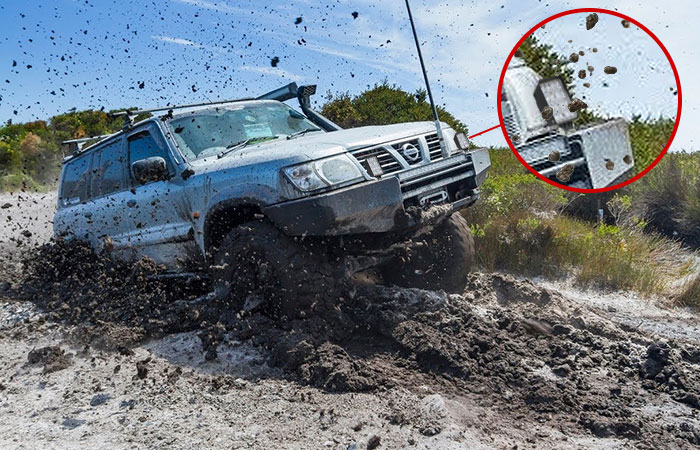 High impact-resistant polycarbonate lens which protects the LEDs from water, dust and debris while keeping high light transmission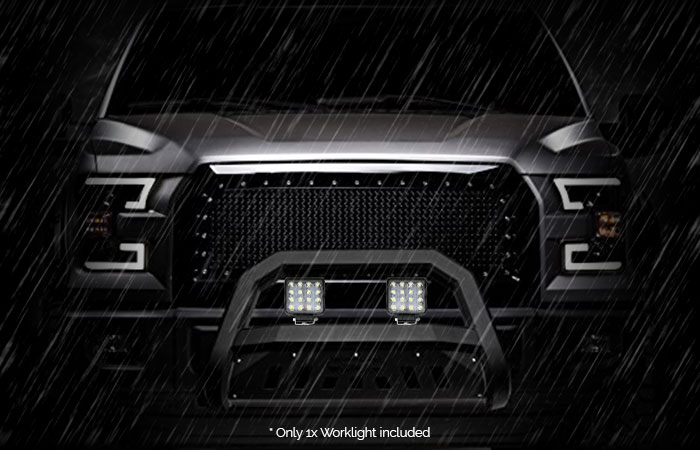 This work light is IP67 rated waterproof, dustproof and shockproof to withstand harsh environment which is perfect for off-roading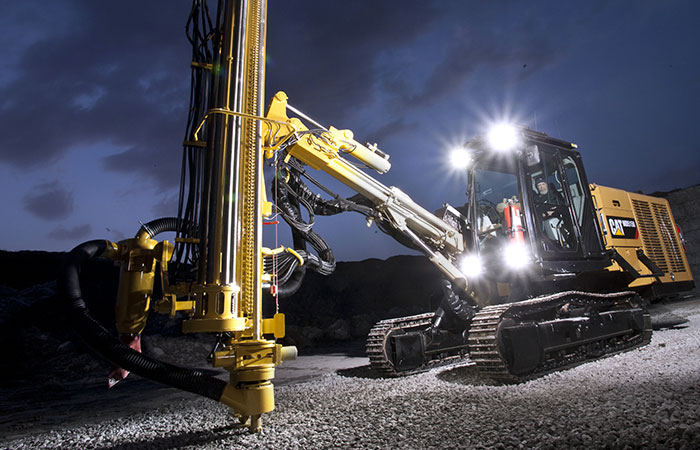 With a colour temperature of 6000K this lamp can give you a brilliant lighting effect that is similar to day light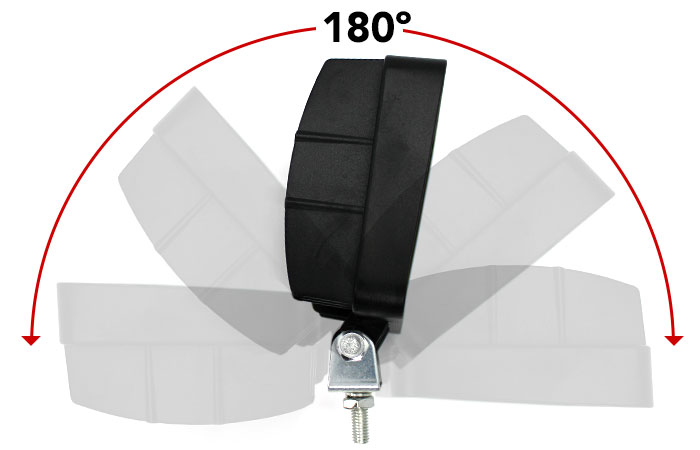 Stainless Steel Adjustable Mounting Bracket
It comes with adjustable mounting bracket so you can adjust the work light for up to 180 degrees to meet your lighting needs. This bracket is made from stainless steel which is corrosion resistant allowing it to be used in rigorous environments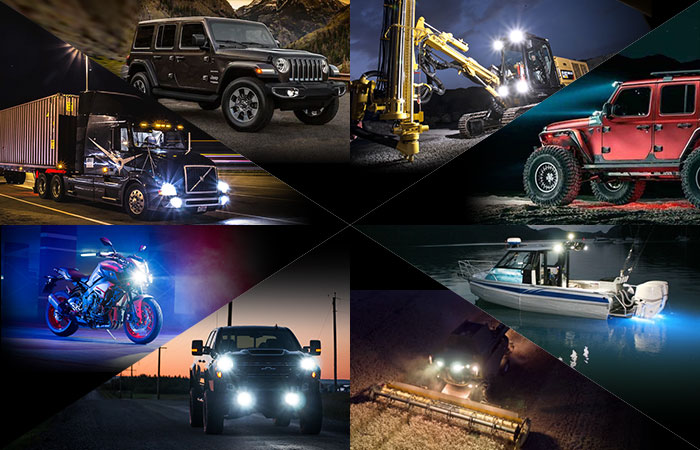 This led flood work light is compatible with almost all vehicles from 10-30V. Suitable for Jeeps, off-road, 4x4, trucks, tractors, trailers, golf carts, pickups, cars, motorcycles, SUVs, ATVs, boats, forklift, farming, mining, excavator and other heavy duty equipments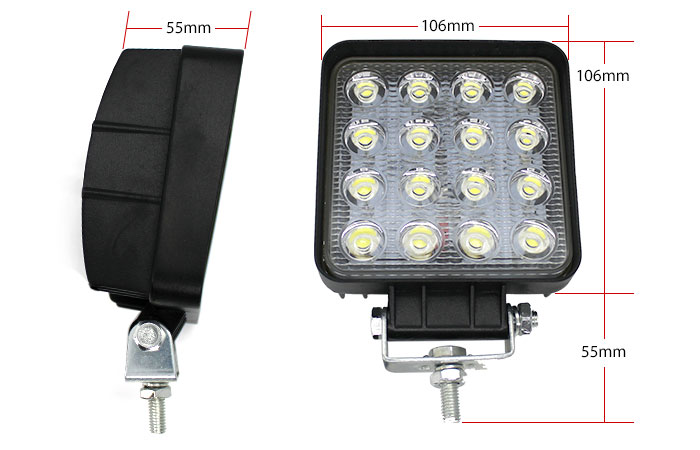 2pcs 4inch LED worklight with 16pcs high intensity Epistar LED chips(each) that provides a remarkable 8000LM flood beam.

It can extend your field of vision with 60 degree flood beam. With wider viewing area it can promote more safe and comfortable driving experience.

You can easily install it as it comes with adjustable mounting bracket so you can adjust the work light for up to 180 degrees to meet your lighting needs.

This led flood work light is compatible with almost all vehicles from 10-30V. Suitable for Jeeps, off-road, 4x4, trucks, tractors, trailers, golf carts, pickups, cars, motorcycles, SUVs, ATVs, boats, forklift, farming, mining, excavator and other heavy duty equipments.
Super Bright Flood Light

This 4 inch square work light features 16pcs(each worklight) 3W high intensity Epistar LED chips, That's a total of 96W. It Provides a remarkable 8000LM flood beam that pushes the wide beam out at 60 degree angle

60 Degree Flood Beam

Extend your field of vision with 60 degree flood beam. With wider viewing area it can promote more safe and comfortable driving experience

Better Heat Dissipation

With 55mm thick diecast aluminum housing it can dissipate heat faster and more effectively compared to thin ones in the market. It extends the lifespan of the work light beyond 50,000 hours

Diecast Aluminum Housing

Diecast aluminum housing provides strength and durability. Thicker heatsink providing superior heat dissipation for longer lifespan

Durable PC Lens

High impact-resistant polycarbonate lens which protects the LEDs from water, dust and debris while keeping high light transmission

IP67 Waterproof

This work light is IP67 rated waterproof, dustproof and shockproof to withstand harsh environment which is perfect for off-roading

6000K Colour Temperature

With a colour temperature of 6000K this lamp can give you a brilliant lighting effect that is similar to day light

Stainless Steel Adjustable Mounting Bracket

It comes with adjustable mounting bracket so you can adjust the work light for up to 180 degrees to meet your lighting needs. This bracket is made from stainless steel which is corrosion resistant allowing it to be used in rigorous environments

Wide Application

This led flood work light is compatible with almost all vehicles from 10-30V. Suitable for Jeeps, off-road, 4x4, trucks, tractors, trailers, golf carts, pickups, cars, motorcycles, SUVs, ATVs, boats, forklift, farming, mining, excavator and other heavy duty equipments
LED Power: 48W (each worklight), 96W for the 2pcs LED Worklight
Operating Voltage: 10-30 DC
Lumen 4000LM (each worklight), 8000LM for the 2pcs LED Worklight
Waterproof Rating: IP67
16pcs*3w high intensity EPISTAR (each worklight)
Body Color: Black
Colour Temperature: 6000K
Material:Diecast aluminum housing
Lens material: PC lens
Mounting Bracket: Stainless Steel Bracket
Beam: Flood beam pattern 60 degree
50000 hours above life time
55mm Thickness
1. 2x Work Lights
2. Nuts & Bolts
3. 2x Stainless Steel Brackets
4. Lock Washers