10" LED Work Driving Light Bar 3 Rows Philips Spot Offroad 12V 24V Truck 4WD
SKU: LED3ROW10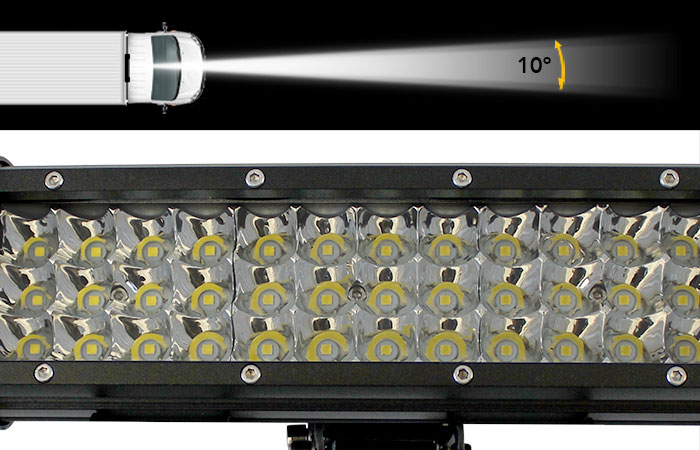 Ultra long distance for spot beam with high light transmission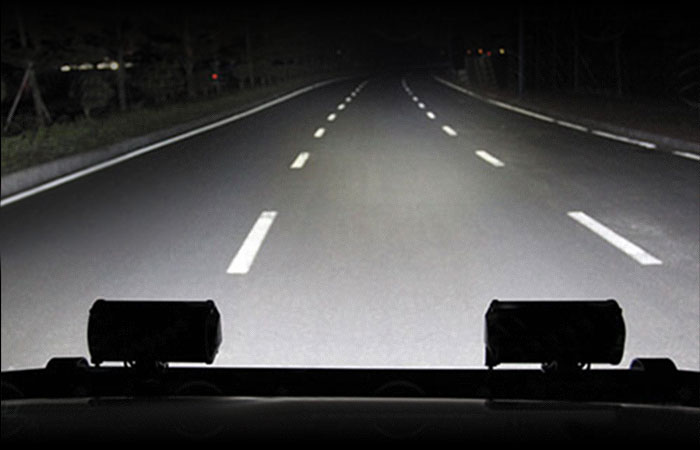 Produces bright light to reduce eye fatigue

** NOTE: This listing is for 1x 10" LED light bar only
NEW Ultra low Amp draw stabiliser installed to prolong lifespan

** NOTE: This listing is for 1x 10" LED light bar only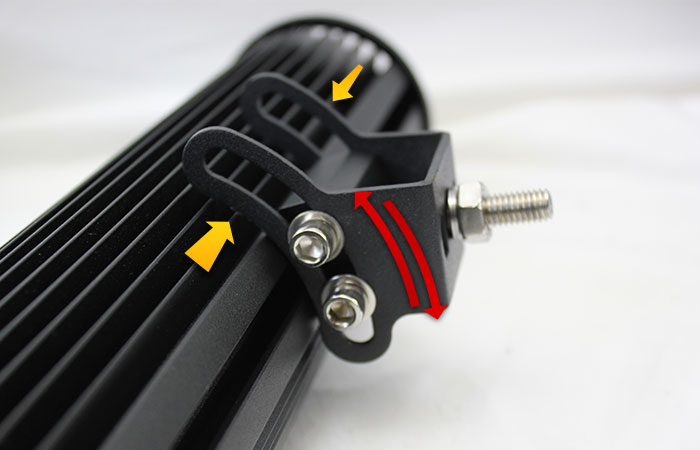 2 Brackets can move left and right, you don't need to worry about whether they fit in the mounting holes anymore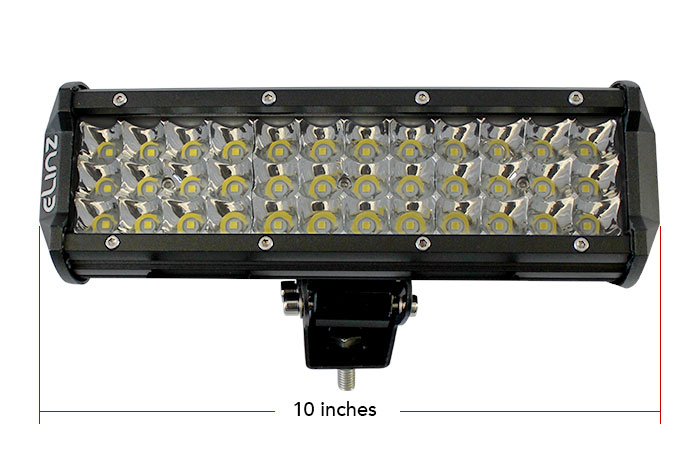 Light the entire forward viewing area, giving greater visibility without eye fatigue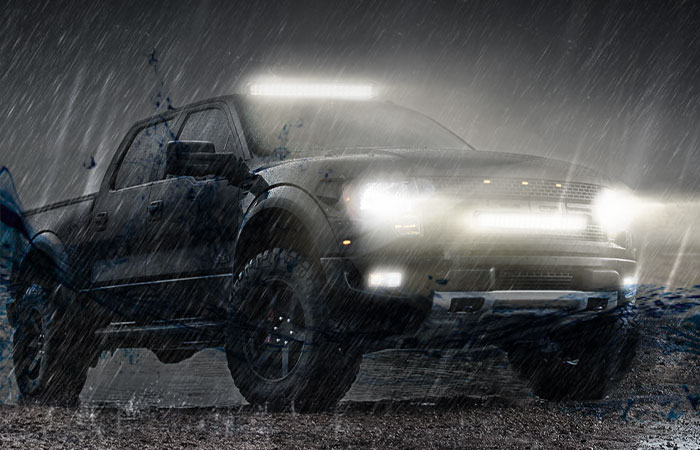 LED light bar can be used in extreme weather conditions

** NOTE: This listing is for 1x 10" LED light bar only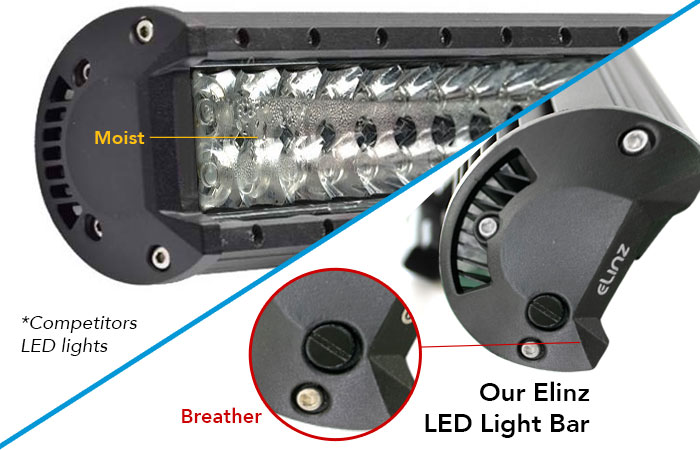 LED light bar has breather at side to prevent moisture building up inside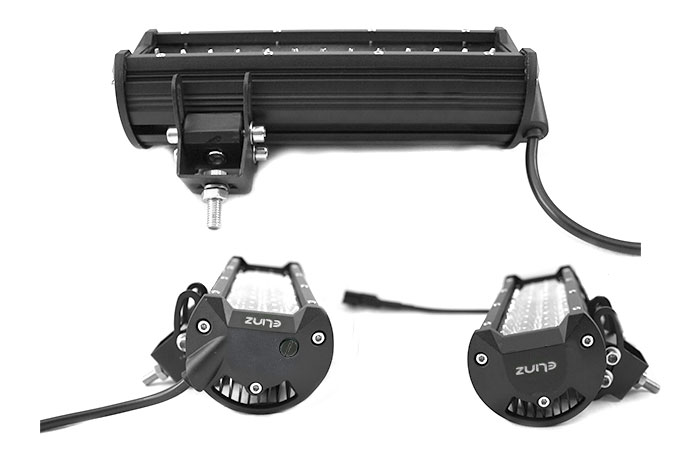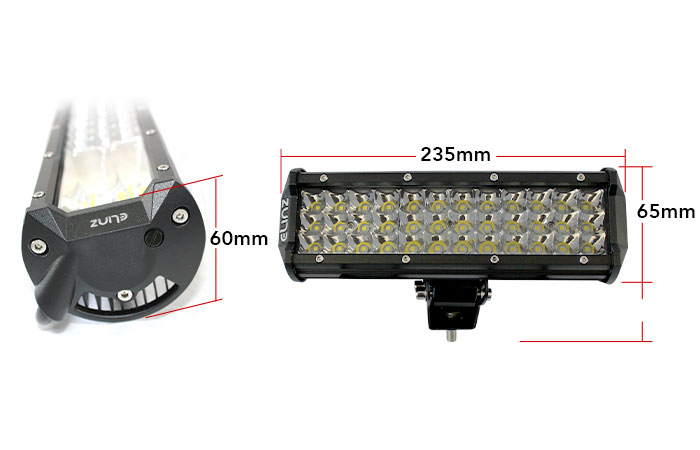 10" LED Work Driving Light Bar 3 Rows Philips Spot Offroad 12V 24V Truck 4WD

Our all new 10 inch LED driving light bars is all you'll need to enhance your off-road experiences at night. It's designed to increase your visibility at night by provided clear bright light ahead of your vehicle. It's equipped with the finest 36 pieces of high intensity Philips bulbs and placed in 3 rows to make it more efficient in illuminating light.

This 10 inch LED driving light bar features a spot beam with ultra long distance coverage and has a lumen output of 23040LM. The colour temperature is white and ranges from 6000K to 7000K which can provide clean daylight and focuses on dead spots. This product will be able to stand out in the market amongst its competitors. This is because it has a 50,000 hour life time which can save you money since it's usable for a long period of time.
Beam: Spot Beam

10 degree spot beam with 36pcs high intensity Philips LEDS
Reach further distance and covers wider spread
Deliver excellent light output and high light transmission

Color Temperature: White 6000K-7000K

The light output of these LED light bar is simply phenomenal, they produce a mass of clean white daylight free of artifacts and focus dead spots.
Light bar is capable of delivering an excellent performance without consuming too much energy.

Waterproof: IP67

Lighting device will continue to function despite being exposed to huge amounts of rain or flood water.

50,000 hours life time

Save up money as you can use the light bar for a long time

Lumen Output: 23040LM
LED light bar has a breather

Allows the moisture to get out and won't build up inside the lens

Material: Black Die-cast Aluminum profile, PC lens, solid bottom slip

Provides structural integrity, ensuring that the light bar can perform well even under extreme conditions.

Easy to Install

Package comes with post brackets
LED Quantity: 36pcs high intensity Philips LEDS (36LED@spot beam)
DC 10-30V (Fit 12V/24V vehicle)
Beam: Spot Beam
Color Temperature: White 6000K-7000K
Bracket: Post brackets
Waterproof: IP67
Life time: about 50, 000 hours life time
Material: Black Die-cast Aluminum profile, PC lens, solid bottom slip
Theoretical Lumens Output: 23040LM
Distance: 1 Lux @ 500 meters
Warranty: 1 Year
1. 1x 10" LED Light Bar
2. 1x Power Cable
3. 2x Mount
4. Nuts & Bolts
5. 1x Allen Wrench