Security Camera Positioning & our brand new Security Camera!
Author: John D Date Posted:12 February 2020
---
Security cameras are excellent tools, but they need to be installed properly to help make the best of them. If you've recently bought new ones to equip your home for the first time or to replace your existing ones, be sure to keep these tips in mind.
Here are some of our most recommended tips to help make the most of your new security cameras: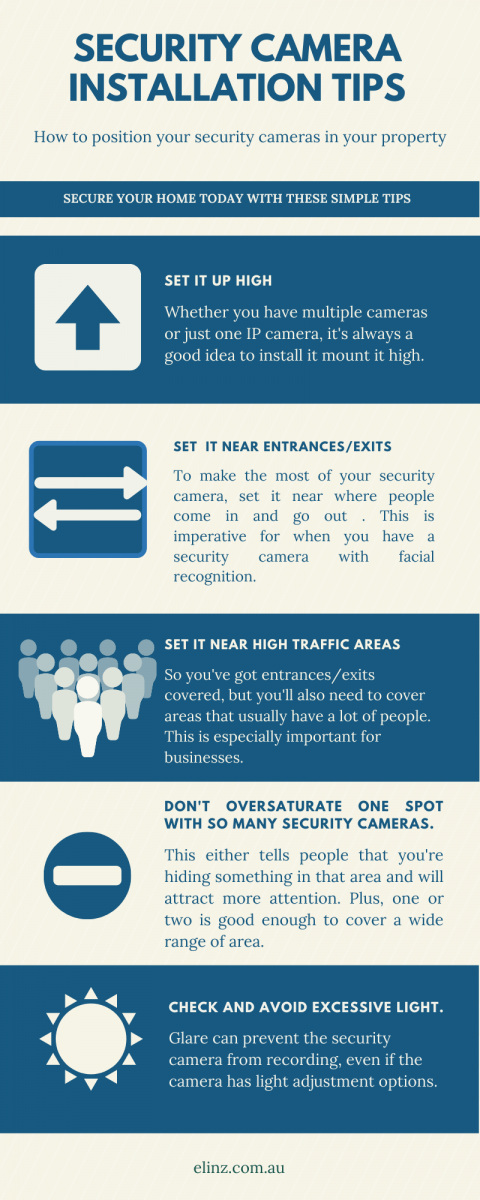 These pointers should help you get the most out of your security cameras both indoors and outdoors. Remember that security cameras are indeed very useful, but need to be installed properly to make the most out of them.
Speaking of which, we have a brand new security camera in our lineup - a very compact, easy to use and discreet security camera, perfect for any kind of home or property.
Here is the first of our hidden security cameras available for purchase here at Elinz:

They say that big things come in small packages- and that has never been truer than with our brand new IP camera. Here are the features that come with it's diminutive frame:
Capture resolution of 1920x1080, at 30 FPS. You're assured of a high quality resolution at this level of capture, with a fluid, continuous capture at 30 frames of per second. You won't miss anything at this rate, and you're assured of excellent video output.
120 degree angle of capture. Along with a resolution of 1920x1080, you're able to capture more and better.
Motion detection. With such a wide degree of capture, you'll need something to alert you when something is astir. With it's motion detection feature, you should be able to capture many things reliably and be able to review moments of interest in your security camera's feed.
Remote monitoring. With such a diminutive frame, our brand new security camera even allows for remote monitoring over Internet Protocol (IP). Check your security camera's feed anytime, anywhere from your mobile device, as log as you have a WiFi connection.
Full IP functionality. Able to connect via IP, it doesn't require anything else other than an SD card to operate continuously for hours.
Storage compatibility. Our new security camera is able to capture plenty of footage, especially since it is completely compatible with SD cards up to 128GB in storage capacity.
Get yours here today at Elinz, and secure your home's interior with one of the best security cameras that you can get.
---