Must Have Features On Your Car DVD Player
Author: John D Date Posted:6 February 2020
---
Car DVD players are excellent entertainment tools to have, especially if you have plenty of passengers on a regular basis. If you have kids and if you're often on long drives, they're a godsend for any motorist.
They're also great for sprucing up your car, giving it a sleek and sharp look especially for headrest DVD players. If you have a spacious interior, a roof-mounted car DVD player is an absolute must-have, giving it a really sleek and suave look.
But car DVD players aren't just for looks- make sure that you're getting a player with excellent features. Here are some of the recommended features that you should look into when getting one for your vehicle, or if you're looking to upgrade.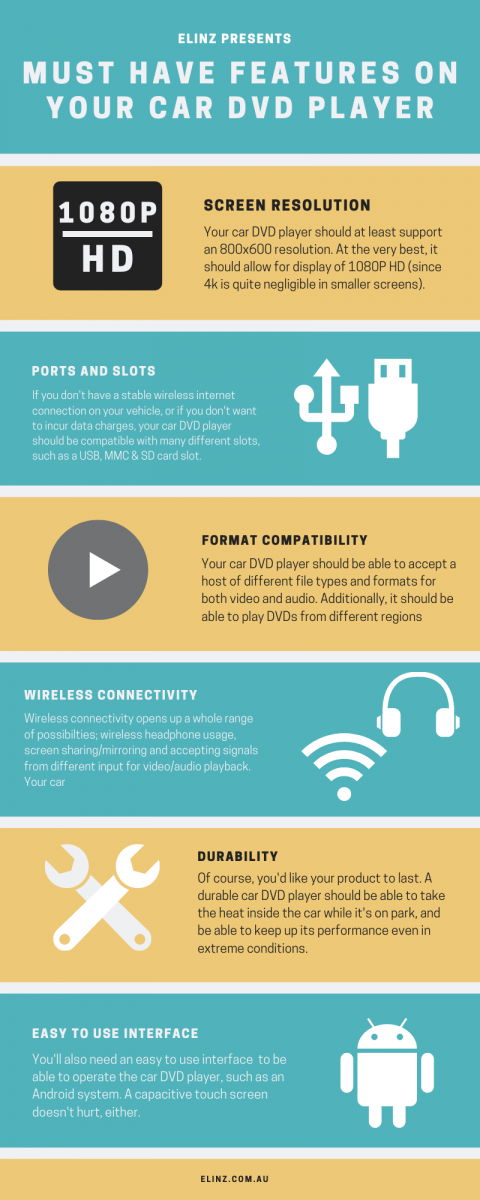 Looking for car DVD players that offer these features at an excellent price point? Get them here at Elinz, where we've got both headrest car dvd players AND roof-mounted car DVD players perfect for any kind of vehicle.
Follow this link and get yours today: Headrest Car DVD Players | Roof Mounted Car DVD Players
---