DIY Home Improvement Project Ideas From Mozo
Author: Steve Jovcevski Date Posted:11 February 2020
---
This is a guest post from Mozo, a financial comparison website.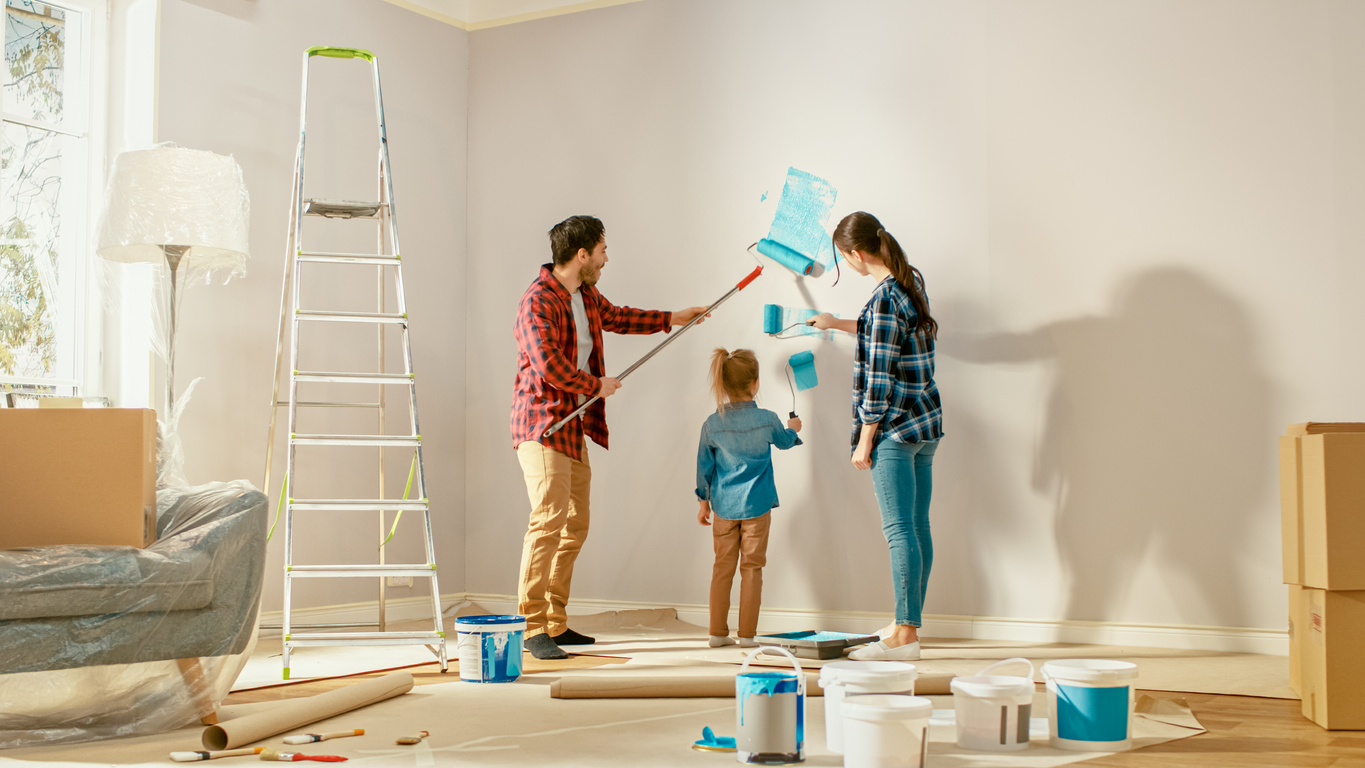 Whether you've just bought a property in need of some love or you're thinking about how to modernise your 20-year-old family home, making improvements doesn't have to cost the Earth. In most cases, there's no need to pay for a $20,000 renovation to bring your home into the new decade.
DIY home improvement projects can be as simple as freshening up a door with a lick of paint or replacing a drab lighting fixture with something a bit more flash. So if you're struggling to think of more affordable ways to give your home a new lease of life, here are six ideas to help improve your property without breaking the bank:
Freshen up your interiors with a new coat of paint
It's amazing what a difference a coat of paint makes - with a fresh coat of paint you can make a space look bigger and lighten up a whole room. If you have a dingy room, suffering from lack of light, often a lighter paint colour is all that's needed to jazz it up and make it that little bit more homely.
And you don't have to stop at walls either. A fresh layer of paint can also help add a new look to your kitchen cabinets, your front door or even your mailbox. Of course, there are a few things to keep in mind when painting kitchen cabinets.
● First - use a grease remover before you apply any paint. You might think your kitchen is spotless, but if there are any grease stains, the paint will wind up looking patchy.
● Second - sand down the surfaces. To make sure you get a nice even finish, sand down all the surfaces, before you start painting.
● Third - remove all drawers before you paint them. If you leave the drawer in while painting, you'll wind up with an extra bit of paint in the crack and the last thing you want is a drawer that is forever getting stuck.
The last thing to remember when painting any surfaces, and possibly the most important, is to always get a test sample before you commit. It's better to spend a bit of time planning, than to end up lumped with a paint colour that doesn't look good, and will ultimately end up costing you more time and money.
Replace energy eating appliances and fixtures
Energy bills are the second biggest household expense, after mortgage repayments, so review your white goods and appliances. If some are a bit tired and not the most energy efficient, you might want to think about getting more energy efficient, modern-looking replacements. And if you're tossing up between fridge models, you can download the Department of Environment and Energy's free Energy Rating Calculator App to compare how much energy each appliance uses and how much each one might cost you to run, year on year.
Electricity bills aren't the only bill you could cut down on either - with a slower flow shower head you could reduce your water usage and lower the cost of your water bill. Look for a shower head with at least a four star rating under the Water Efficiency Labelling and Standards Scheme (WELSS). The higher the rating, the less litres of water it will use per minute.
According to waterrating.gov.au, for every litre of water saved, a typical family of four could shave about $35 off their water bills each year. In fact, with a four star rated shower head, flowing at six litres per minute, the same family could save 105,000 litres of water a year and $315 on their water bills.
Add storage space and declutter
Clutter around the home can be a real problem. A lot of us are guilty of having too much stuff. So adding some simple storage spaces around the home can not only be a practical solution to the problem, but also help to keep your home looking nice and neat all the time.
If you have a workbench loaded up with tools and you never have any space to actually do your work, you might want to think about mounting a pegboard to the wall above your work space. That way you can hang all your tools on hooks and leave your bench free for all your drilling, sawing and painting.
Another simple thing you can do, is pick up a few wicker baskets from your local home furnishings store and use them to store stuff under side tables or even under beds. That way you can easily clear up any clutter on the floor and make the whole space tidier.
Green up your home
If you don't have any greenery in your home already, consider going to your local garden centre and picking up a few easy-to-maintain pot plants. Pot plants can help freshen up the air in your home and will add a bit of cheer to any dreary corner.
And for those keen to go that little bit further and get the power tools out, why not put together your own DIY window sill planter boxes. Once you're done, you'll not only be able to smell fresh flowers through your open window, but it will also add a splash of colour to the outside of your house.
Update old-fashioned fixtures, fittings and furnishings
Updating old-fashioned fixtures, fittings or furnishings can be a great way to give a tired looking room a facelift, without maxing out your budget. Let's just say, for example, that your dining room light fixture has seen better days. You might want to think about replacing it for something a bit flashier, say a small chandelier. It should be fairly easy to pick this up from your local hardware store, and you could even think about doing the same with multiple light fixtures in your home.
Another simple way to update your home, is to replace that outdated looking linoleum floor in your kitchen or laundry with either newer, more modern looking vinyl or DIY floor slats. You'll want to have your measuring tools and a Stanley knife handy when you get busy replacing your flooring.
Lastly, if new furniture isn't in the budget right now, why not get creative and try your hand at updating a few pieces. From reupholstering to DIY decoupage the internet has tutorials for just about everything. So don't give up on your old coffee table just yet, it might just need a coat of varnish to lighten it up and make it the centre of attention once again.
6. Add a home security system
Last of all, and this may not seem like an obvious DIY home improvement to make, but adding a security system can have some great long term benefits. For instance, did you know that adding a home security system can actually lower your home insurance premium? This is because if your home is more secure, then you run less risk of being broken into and your home insurance provider is less likely to have to cover you for stolen valuables.
And if you're worried about price, depending on how advanced a camera system you're after, you can pick up a security camera for less than $100.
These are just a few ideas for how to improve your home without spending a fortune, there are plenty of others you can find with a quick online search. Just make sure with anything you do, that you plan first. As with any project, preparation is key, so make sure you plan your DIY ventures properly before you start hammering!
About Steve Jovcevski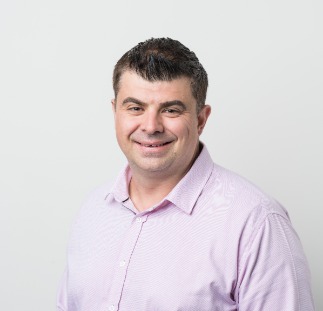 Steve is a property and lending expert at financial comparison website mozo.com.au. With an extensive knowledge of property trends and home loan products, Steve is full of practical tips to help Aussies with anything property, whether it be saving on a home loan or affordable renovation tips.
---