Security Cameras And Their Importance (Ongoing Promo, 5% off on all security cameras!)
Author: John D. Date Posted:6 December 2019
---
Security is such an important factor in our lives, one that we shouldn't overlook no matter where we are or what kind of property you have.
Like tall walls and locks, security cameras have been synonymous in security systems, and they're even more important especially when the holiday seasons are near.
Since 2009, they've been used widely even in public spaces in Australia, and we're seeing their usage almost everywhere. They're very important for keeping our homes and businesses safe, and most business owners in our country agree.
If you are a home or business owner, and even if you were just renting out a place, it doesn't hurt to invest a little bit in security cameras.
The Australian Institute of Criminology says that security cameras are used for:
Deterrent against crimes. Just the presence of security cameras deters crime for fear of retribution from the law. There are rarely career criminals and most that try criminal activity are easily "spooked" upon seeing the camera.
Criminal prosecution. Those that do commit crimes that aren't deterred by the security cameras, or those that miss the security camera have their likenesses captured, which officers of the law can just follow up on to make them accountable for their crimes and possibly recompense the victims.
Enhancing community safety. Security cameras aren't limited to just private spaces- they're also great for public areas to monitor pedestrian activity and to make sure that laws are followed even in public. This helps make the community safer, as a result.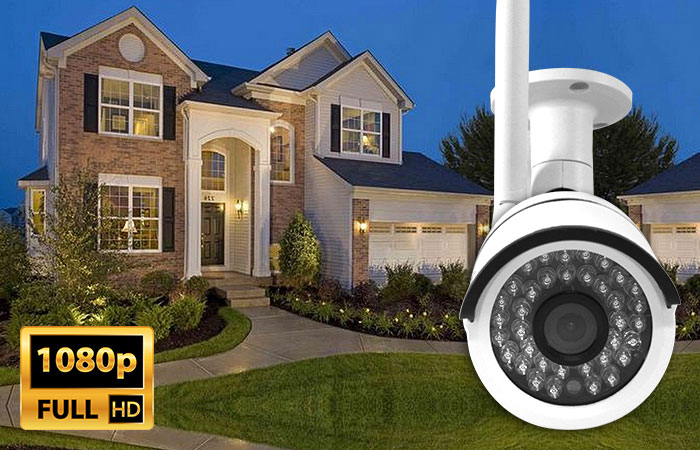 And these days, there are some applications of security cameras outside of crime, such as monitoring certain items and events, and can also be used in keeping an eye on children.
So if you're looking for ways to help secure your home in more ways than one, a security camera is your best and least expensive option.
If you're only exploring the idea of owning a security camera, or you're looking to upgrade, here are some updated specs on what's available here at Elinz:
IP Cameras are fully standalone cameras that do not require a "hub" to send the video feed to- it usually has a storage card (SD card) where the video is offloaded to. Usually, they're for indoor use.
When the SD card loses space for storage, most IP cameras have overwrite functions that just superimposes new video over the old one.
CCTV cameras require a "hub" DVR to receive the video the security camera takes. The security cameras in such a bundle have no internal storage capacity, and as such they can be built to be purely for durability and picture quality.
If you have a small property and you can do with one or two surveillance cameras, you can do with IP cameras. If you have a larger property, CCTV cameras are perfect for you.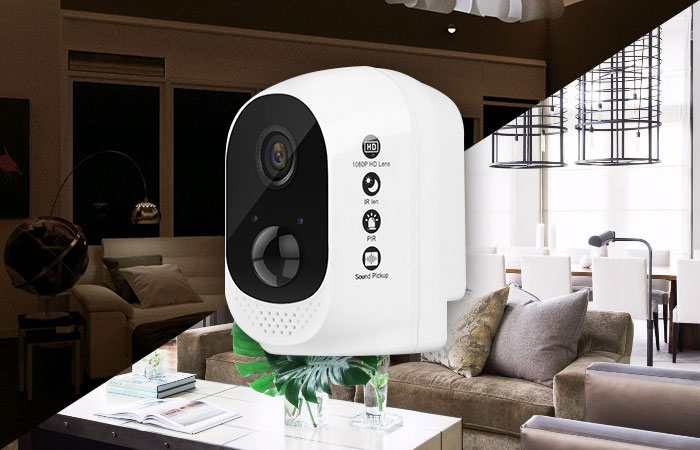 If you're curious about features, here's a previous entry from our blog that looks at the most important ones you need before committing to a purchase of a security camera. (https://www.elinz.com.au/blog/the-best-features-in-the-best-security-cameras/6484)
In a nutshell, you're looking for security cameras that have great image quality (1080P or higher), has night vision and image processing (for image clarity even in dark and inclement conditions), and is durable.
Other additional features exist such as a 2-way intercom and WiFI compatibility, but the above are the most important features that you need to look for in security cameras.
And we've got a surprise for you- Now's the best time to get security cameras! we're running a storewide sale on security cameras, with 5% off on select security cameras such as:
IPCAMBATTERY & IPCAMBATTERY-32GB
IPCAMOUT & IPCAMOUT-32GB
CCTDVR8CH-CCTBULx8, CCTDVR8CH-CCTBULx8-1TB, CCTDVR8CH-CCTBULx8-2TB, CCTDVR8CH-CCTBULx8-4TB,
All variations of IPNVRKIT & IPNVRKIT-NOHDD
Here's the best part- use code SECURE and get another 5% off, even for these already discounted items, for a total of 10% off! This offer is available until 10/12/2019, so make sure to get yours before the promo ends.
If you're looking for other items, we have tons of promotions slated for this holiday season- stay tuned to our blogs and our social media accounts for updates!
---