Why Should You Buy a Reversing Camera?
Author: Jeffrey
---
Have you encountered problems while you are backing up your vehicle? Are you always hesitant to put your vehicle on reverse because of the anxiety of hitting an incoming car? If your answer to these questions is a resounding yes, then you must consider purchasing a reversing camera for your vehicle. With this installed in your vehicle, you will have no problem reversing your vehicle out of tight parking spaces or your own garage.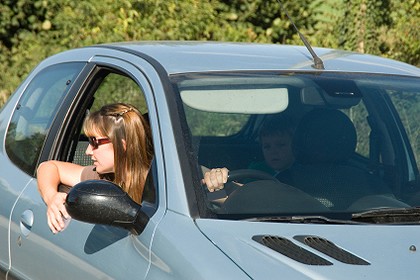 This device can surely provide drivers convenience and improves the safety of the vehicle. As mentioned earlier a rear-view camera will be able to help drivers back up their car carefully and easily. This is especially true if you have an SUV or a large type of vehicle. The common problem drivers of these are the difficulty to see rear while they reverse the car. It is purely for this reason that a rear-view camera is invented.

There are plenty of accidents reports that ties in with a vehicle backing up. Whether a child was hit during the process or the driver didn't see another vehicle coming its way, reversing is a dangerous activity. Most of the time, the side mirrors are not enough to help you clear out the premises. That is the reason why getting a reversing camera kit is such an ideal way to solve this problem.


Aside from protecting you and your family's lives, you will also get to save more money if you invest on a rear-view camera. How? A reversing camera will greatly reduce the probability of your car being caught in minor collisions, which results to insurance premium affordability. Depending on the insurance company you are tied with, adding this safety feature can also help you gain certain discounts and perks.

Adding a rear-view camera can certainly add an ergonomic value in your driving experience. Manual reversing always requires you to turn in your seat and crane your neck so that you will be able to see what is behind you. This is very uncomfortable and can even result you to have certain neck and spinal problems. With a rear-view camera installed, you will be able to see the action while facing forward in front of the LCD screen, which will avoid these neck and head strains.

If you are interested in purchasing a car reversing camera then ELINZ Electronics has you covered. With their top-of-the-line devices and accessories, you will surely get your money's worth. Explore the website and see if anything catches your fancy. If you have any further inquiries please feel free to contact the company's customer service.