While they are commonly seen fitted on 4WDs, trucks, trailers, mining and farming equipment, and other industrial vehicles, did you know that
LED light bars
can be used in boats, too? LED light bars are versatile pieces of lighting equipment that can also be used in marine applications. This is one of the reasons why LEDs have grown in popularity over the last few years because they can be used almost everywhere and in many different types of applications.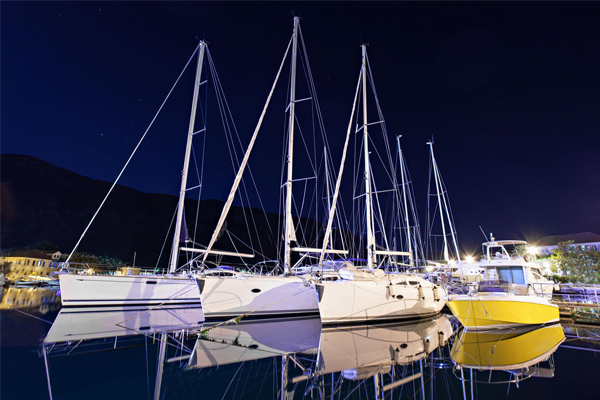 Types of LED Lights Bars You Can Install in Your Boat
If you own a boat, yacht, or a small fishing vessel, here are the common types of lighting devices that you can install in your marine vehicle:
1. Spots and floodlights
When at sea, having a lighting device that can provide you with different types of illumination is an advantage. Whether you need a spot light to illuminate a specific area or a flood light to cover a wider area,
LED light bar in Australia
is ideal for marine use because it often combines these two types of illumination.
2. Wide beam light bars
This type of light bars provides the ultimate navigation illumination when you're at sea and surrounded by inky blackness. Measuring up to 50 inches long, they are usually mounted on the stern or on top of the cabin.
3. Deck and compartment lighting
These LED lighting devices are usually small and round. Because they can be mounted just about anywhere, they make excellent lighting devices for illuminating small spaces such as compartments, bunks, and cabins.
What to Look for in Marine LEDs
Just like when buying an
LED bar light 4WD
, there are key considerations you should make to ensure that you're buying a lighting device suitable for marine use. Here are some of them.
1. Long-lasting LEDs
Make sure the lighting device uses high-efficiency, long-lasting LEDs such as those made by CREE to ensure long life.
2. Compatible with boat electrical systems
See to it that they operate with voltages from 9v to 30v to ensure compatibility with boat electrical systems.
3. Waterproof seals
Because the lighting device will be constantly exposed to wet conditions, it should have an IP rating of at least IP68 to ensure that it's well-protected against moisture.
4. Protection against corrosion
Like the
best LED light bar 4x4
, a good marine LED is one that is well-protected against local conditions. For instance, it should have additional corrosion resistance and specialty coatings to ensure that it will remain functional despite being constantly exposed to salt water that can cause corrosion.