Although the humble car battery may be easy to replace, it is one vital part of your vehicle that should be taken care of properly. It may not be as important as the brakes or the tyres, but when you're stuck in an empty parking lot in the middle of the night with a car that refuses to start, you'd probably wish that you've paid more attention to your battery. As such, to avoid this dreadful scenario, it's a good idea to invest in a smart
battery charger
.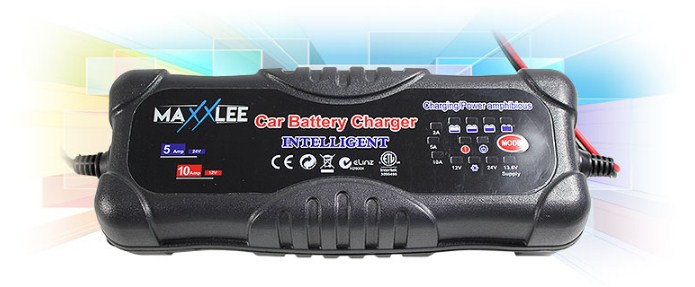 Why Smart Battery Charger?
If you have money to spare, it certainly helps to prolong the life of your battery by using a smart battery charger instead of an ordinary car battery charger. Here's why.
1. Improved safety
When charging batteries, safety is a primary concern. This is something a smart battery charger excels in. Unlike ordinary battery chargers, it is fully automatic and spark proof. It also utilises reverse polarity protection so even if you accidentally connect the wrong clamps, you don't have to worry about potential damage to both the battery and charger.
2. You can "connect and forget"
With ordinary chargers, it isn't advisable to keep them connected to your batteries for an extended period of time after charging. With smart chargers, on the other hand, some of them are equipped with pulse maintenance technology so even if the batteries remain connected for months at a time, there will be no significant damage to the latter. However, we do advise that you immediately disconnect the charger after charging.
3. Efficient charging
A
smart battery charger
undergoes a series of stages (some have eight stages, while other have at least three) during the charging process to disulphate, revive, charge, condition and maintain different types of lead-acid batteries. You can re-charge your batteries to almost 100% of their original capacity in a fast and efficient manner.
4. Longer lifespan for batteries
It is no secret that when you charge a battery using an ordinary car battery charger, its lifespan declines overtime. With a smart battery charger however, you can help extend your battery's lifespan. A smart battery charger has a switch mode power supply that remains in constant communication with the smart battery pack's battery management system or BMS.
This controls and monitors the charging process, ensuring that the charger is charging only to meet the needs of the battery. Through this, it eliminates the possibility of over or under-charging that usually reduces the battery's lifespan.
When to Use Smart Battery Charger
A smart battery charger is ideal for lead acid batteries and smart batteries. If you want to save time and money in the future, then consider having a
smart portable car battery charger
.
Be sure to share this article with your friends so they'll know why they should switch from ordinary car battery chargers to smart battery chargers.