How to Enjoy Your Easter Week?
Author: Jethro S. Date Posted:16 April 2019
---
Have you thought about the activities you're doing come Easter week? By this time you should already have a plan or your to-do list. Most people go out of town during this season. They probably stay at a hotel to unwind with their family and friends. Some spend the holidays at the beach or resort for an outdoor party. Adventurers are most likely up for a picnic, campout, hiking or fishing. Whatever your activity is, there are a few important things you should have to make your Easter week enjoyable. First, you need a mobile phone, so you can check the people you need to contact while away from home. Your phone is not just for calling text messaging. You can also use it to capture precious moments with your camera phone.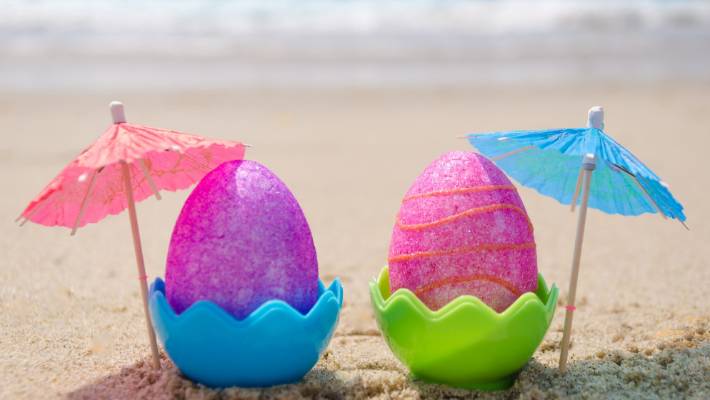 Things to do to Enjoy the Easter
Your Easter break starts from the time you travel your way to your vacation venue until before you leave the place. So, your list of activities should also begin with the things to do while on the road.
1. Watch your favourite movies and music video to ease boredom while on that long road trip. Elinz, the leading online retail store for electronic products and gadgets in Australia has a wide range of car DVD players. You may choose from its array of the headrest, roof mount, and pillow DVD players.
2. Spend 'me time' while waiting to get to your destination by privately watching the feel-good film you've always wanted or pleasurable listening to your all-time favourite hits. You can make this happen through Bluetooth wireless headphones which Elinz also offers in great range.
3. Staying at the resort or hotel? You probably want to take a Bluetooth speaker with you by the poolside or by the beach for a party all night long. What's good about having a wireless Bluetooth speaker is that, it is designed portable and lightweight for easy and convenient bringing. And the better news is that, despite its small and light- weight, it produces high-quality sound, as if you are playing music boosted by a heavy-duty amplifier.
4. Take photos and videos of your favourite places and unforgettable activities you're having during the Easter break. To ensure crystal clear pictures and videos of your precious moments at the vacation venue, you need an excellently performing action camera, and you can get one at a reasonable price at Elinz.
5. Bring snacks that don't get easily spoil while on travel. Be sure they are vacuum-sealed. This makes a food vacuum sealer an essential must-have in your kitchen. Vacuum sealers are not just meant to seal food. They are designed to protect your other valuables like jewelry, documents, and tools from dust and water. You can even have your tech gadgets sealed and shielded from dirt, water, and mud while swimming or fishing with your family and friends.
With all these activities that will help you achieve a fun Easter week, you surely are so excited for this holiday getaway. But before packing and finalizing everything, be sure to bring and include a power bank in your luggage. This will keep all your gadgets powered up for non-stop fun and entertainment.
---