Bring Your Car's Entertainment System to the Next Level with a Cool TV Receiver Box
Author: Jethro S.
---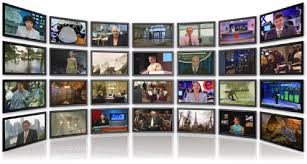 Want to bring your car's entertainment system to the next level? If you do, then you should consider adding a TV receiver box to your DVD player. This nifty electronic device allows you to receive digital TV signals, wherever in Australia you might be. So whether you are camping, stuck in the middle of traffic, or just chilling out in your boat, you'll be able to watch your favourite TV shows wherever and whenever you like.

DVBRECEIVER
At Elinz Electronics, you can purchase a TV box that lets you enjoy digital TV wherever you might be. One of its offerings, the DVBRECEIVER, has cool features that will definitely make th device a perfect addition to your car's existing entertainment system.

1. Dual antenna technology. This digital TV receiver box utilises dual antenna technology and has built-in amplifier to provide you with better signal reception. So even if your car is running 250 kilometres per hour, you won't experience signal disruptions. The images you see on the screen will remain crystal clear. Also, it can receive frequencies of 174MHz-230MHz for standard VHF channels and 470MHz-862MHz UHF channels.

2. 3 Video inputs. The DVBRECEIVER has three video inputs, allowing you to connect the device to up to three screens for a better viewing experience. It also has two audio channels so you can connect it to an extra speaker to enjoy better sound quality.

3. Plug and play. This device is easy to install. Just plug it in and you're good to. It also has auto system detection. Whether you're using PAL or NTSC video system, it will automatically detect the system and configure itself for you. And thanks to its auto channel scanning function, programming TV channels is a quick and hassle-free affair.

HDDVB-T
Like the DVBRECEIVER, the HDDVB-T is a mobile digital TV receiver that lets you watch digital TV on the go. While both the devices share similar traits and features, the HDDVB-T has certain features that you won't find in the DVBRECEIVER.

1. Supports HD channels. This device supports both high definition and standard definition channels. With the HDDVB-T, you can enjoy clearer and sharper digital images on your screen.

2. PVR-ready. With this TV receiver, you can record live TV. Just attach either a PVR (personal video recorder) machine or a portable USB hard disk to the device.

3. Compatible with all types of vehicles. The HDDVB-T has an input voltage of DC 5v to 30v. This basically means that you can use it with both 12v and 24v vehicles. You can use it on your boat, too.

Want a reliable mobile digital TV DVB-T receiver box tuner? Then choose between DVBRECEIVER and HDDVB-T. Visit us at Elinz Electronics to buy or learn more about these products.