Advantages of a Bluetooth Speaker
Author: Jethro S. Date Posted:22 March 2019
---
What's life without music? Are you one of the many who cannot survive a day without hearing or listening to his or her favourite song? If so, then, a Bluetooth speaker is probably a perfect must-have for you. There are so many uses of this tech gadget. They wirelessly connect to your tablet, smartphone, or any other device. Therefore, you don't need additional wires anymore to make the speaker work. Most Bluetooth speakers are considerably portable, so the user can easily take them to the beach, the park or anywhere one wants to take it for listening pleasure.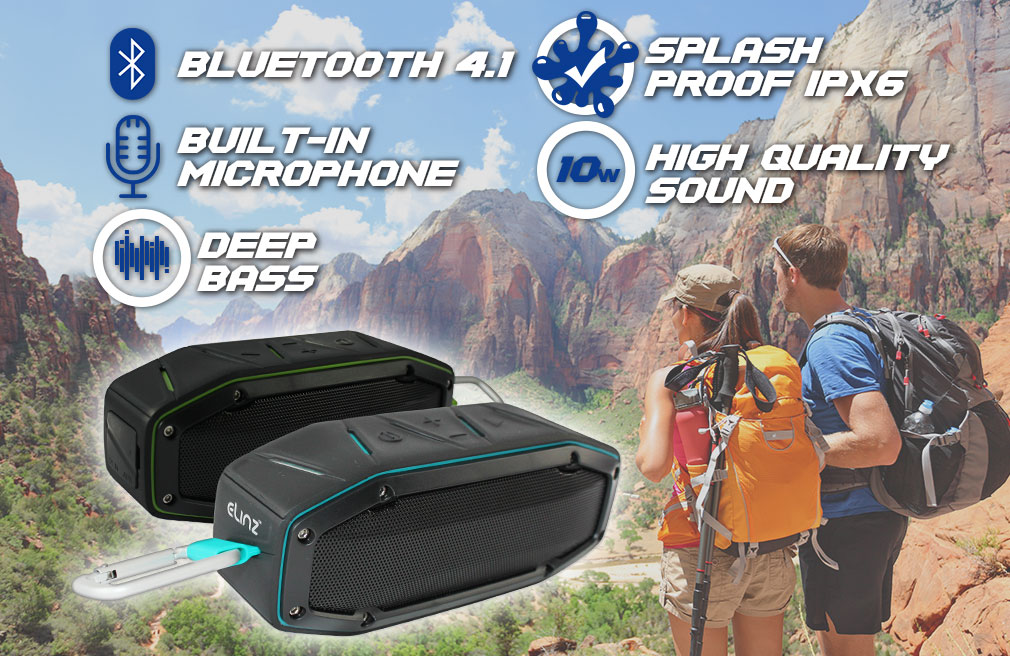 Why the Bluetooth speaker is worth buying?
Since the Bluetooth headset is easy to take anywhere, it is typically durable too. And since it is sturdily made, you can drop the speaker on the sand and even allow it to get covered with dust without compromising the quality. Here are the other reasons for, and the advantages of buying the speaker:
1. If you are using the wireless Bluetooth speaker at home, it can bring a complete range of audio inside the area or in any room inside the house without spending too much and without taking so much space. Indeed, Bluetooth speakers are quite merely the most flexible speakers to have. Anytime and anywhere you need the music for, there is a simple yet effective way to make it possible.
2. Energy-saving or efficient – Bluetooth speakers don't need to be plugged into any electrical outlet while in use. You can have them powered by either rechargeable or disposable batteries. They don't consume too much energy or power also, so you can guarantee that they last for up to 48 hours of continuously playing music.
3. No installation needed – It is effortless to use the Bluetooth speakers. You need not to be tech-savvy to have them installed as you don't need to install them! Just connect them to your source device and play your favourite songs right away! This makes the Bluetooth audio device perfect for any activity like presentation, meeting, party or relaxation. No time is ever wanted to get started with the use of this speaker. It doesn't take too long to set it up.
4. Excellent sound quality – Even though the Bluetooth speakers are portable and wireless, there indeed is no compromise on the sound's quality. Meaning, you will enjoy your everyday music fix from wherever you are along with excellent sound quality. You can use the speaker as your source of music when hosting a party for your family and friends.
If you don't have this kind of speaker yet, it's never too late to get one. And, to be sure you are getting the right gadget, get it from Elinz Store, a leading online retail store that sells quality electronics products in Australia. Browse through this page and see which best speaker suits your preference and need.
---