3G GPS Tracker Real Live Tracking Device Security Vehicle Car Anti-Theft 12V-36V Bike Caravan Truck Boat
WCDMA/GSM~Lifetime Tracking~Phone & Email Support
(SKU: GPSTRACKWIRE-MASTER)
WAS From AUD $138.00
NOW From AUD $99.99
Sale Ends in
00:00 am, 22 July 2021
Elinz 3G GPS Tracker Real Live Tracking Device Security Vehicle Car Anti-Theft 12V-36V with ALDI Sim Card

(SKU: GPSTRACKWIRE-ALDISIM)

AUD $104.99

sold out

Elinz 3G GPS Tracker Real Live Tracking Device Security Vehicle Car Anti-Theft 12V-36V

(SKU: GPSTRACKWIRE)

AUD $99.99

In stock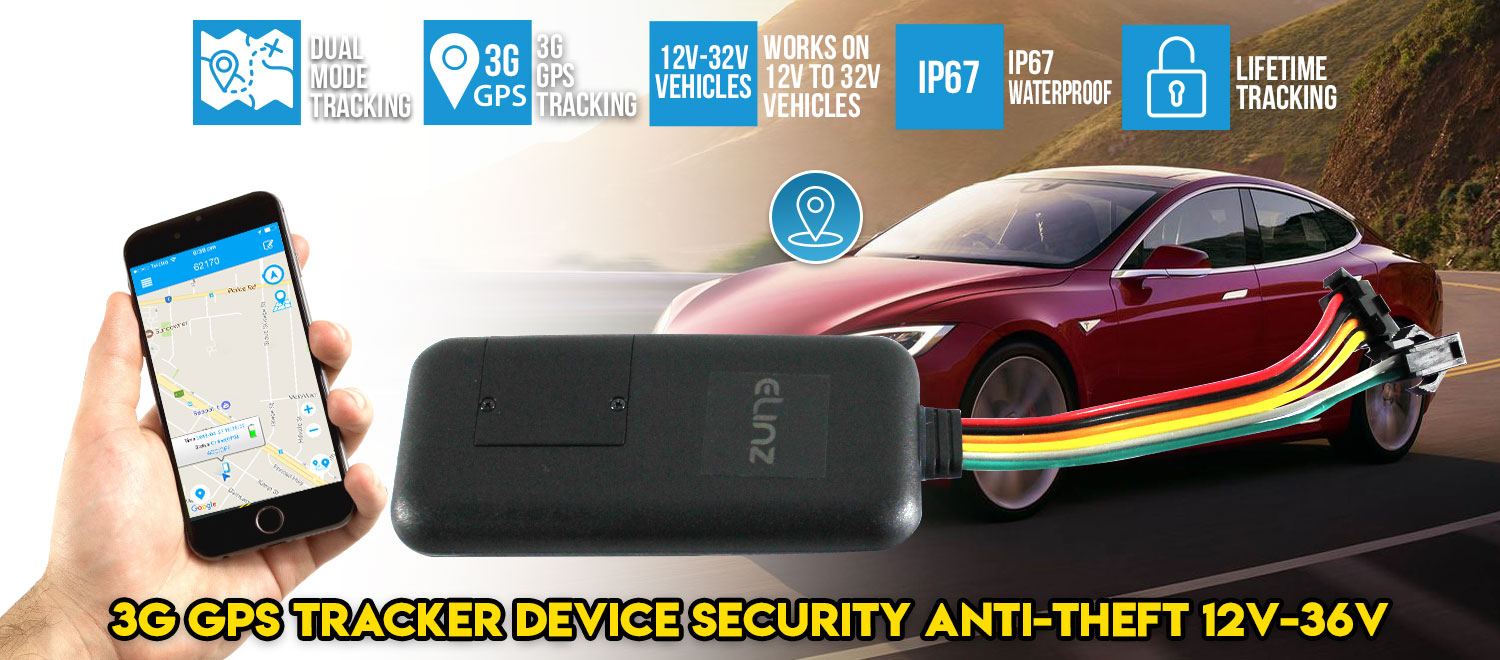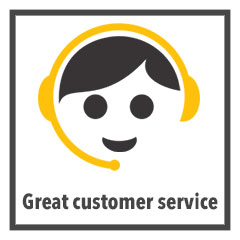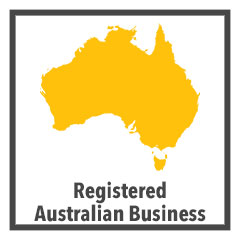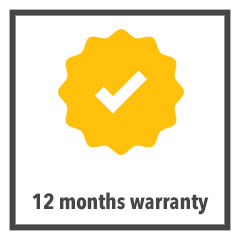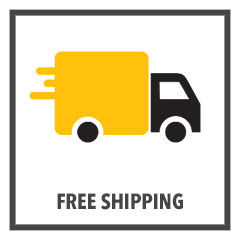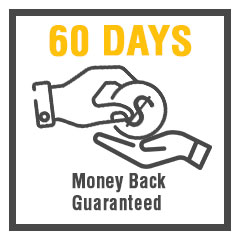 3G GPS Tracker Real Time Live Tracking Device Security Vehicle Car Caravan Boat
Product Details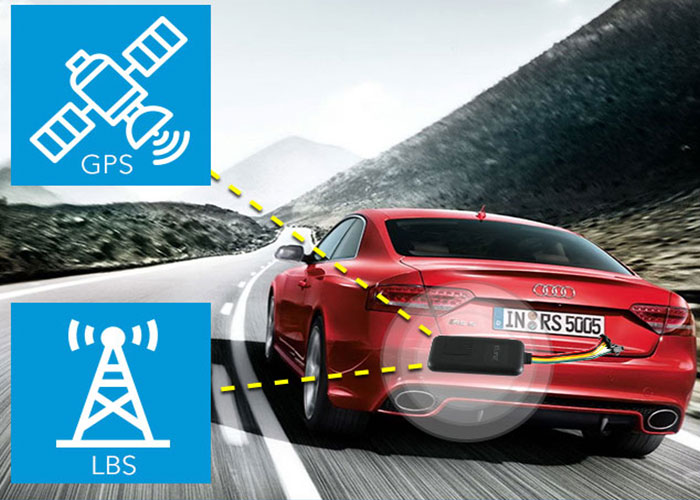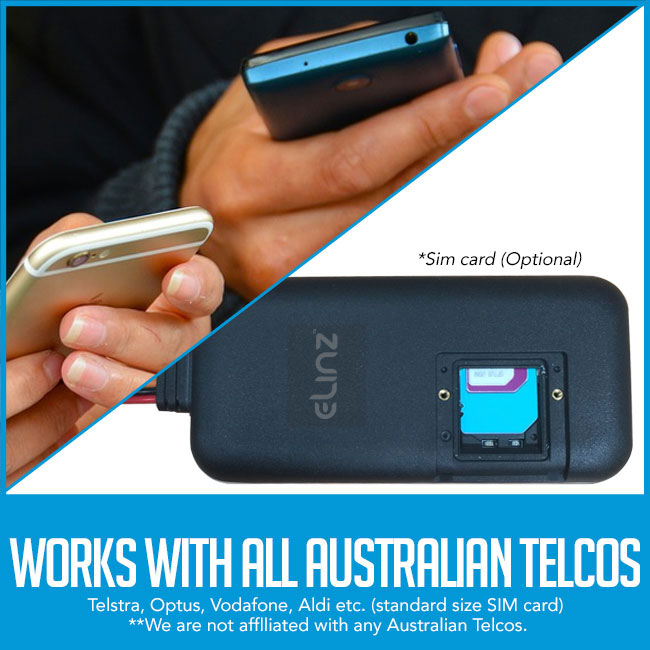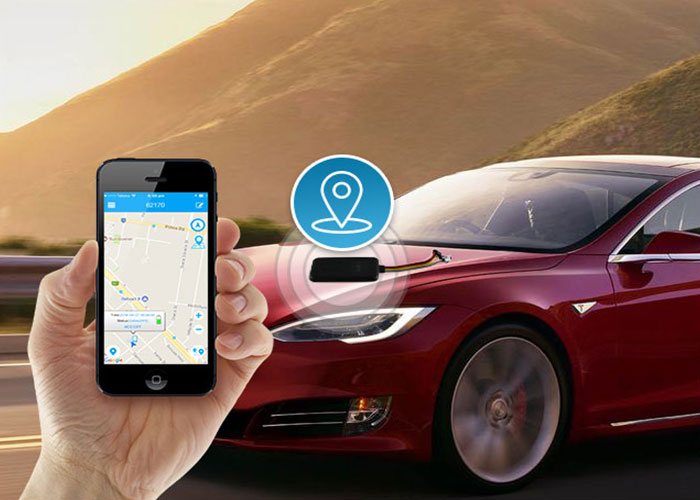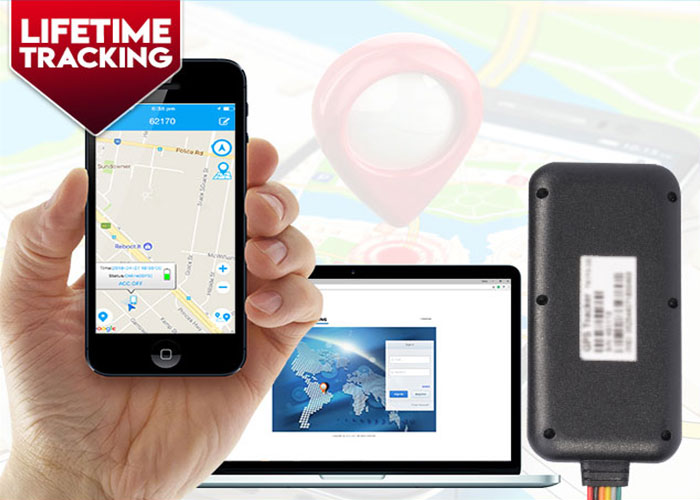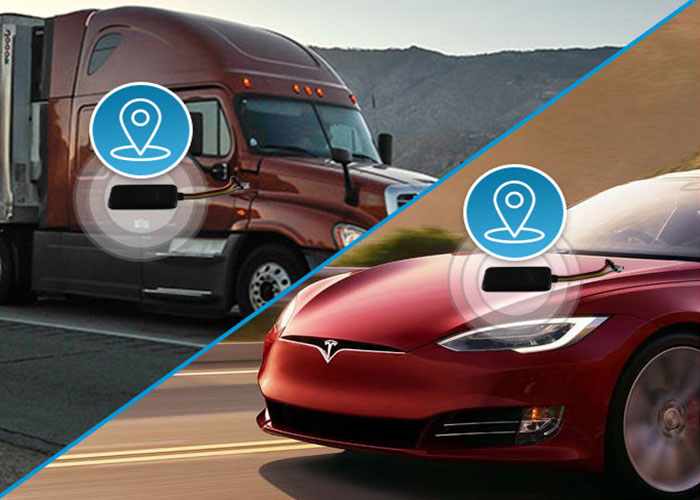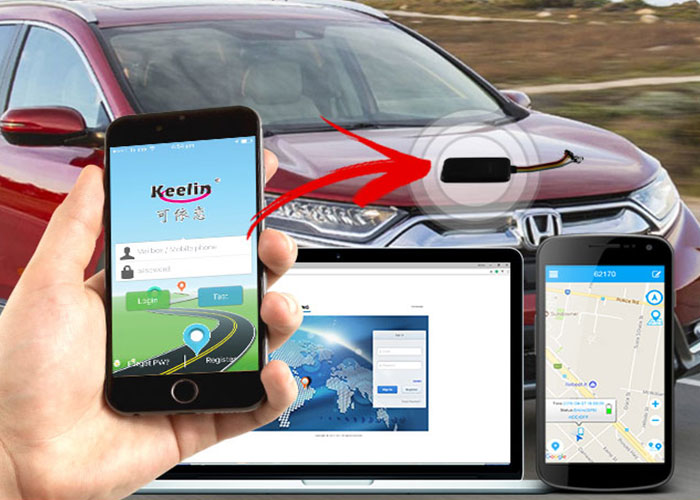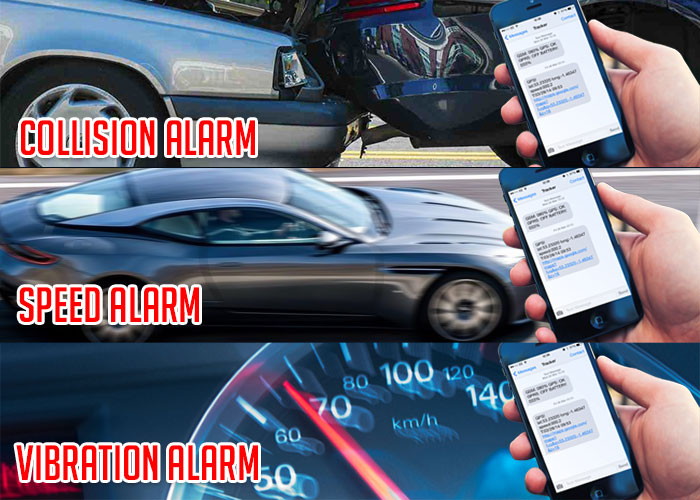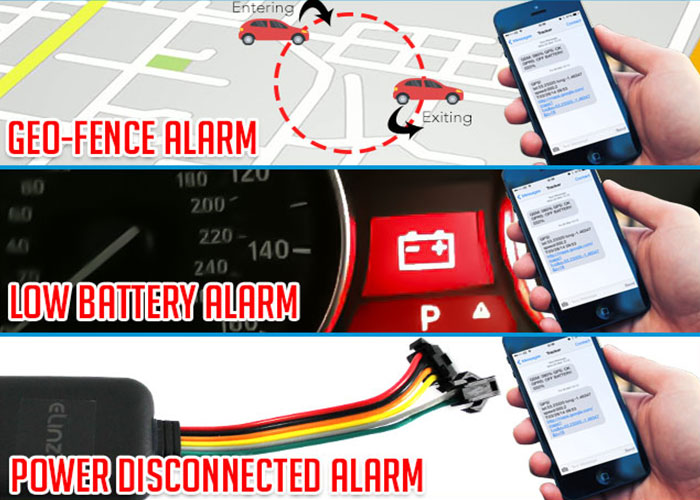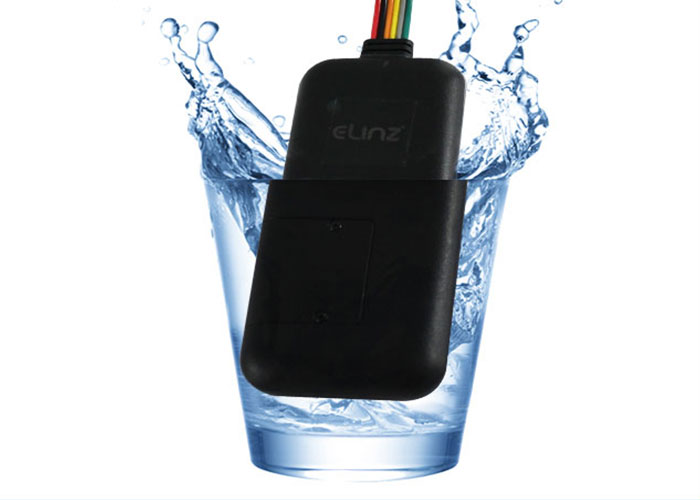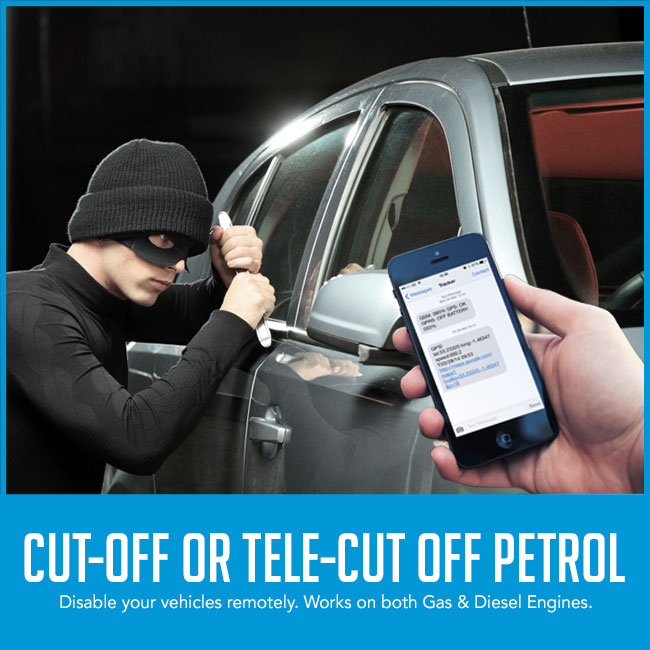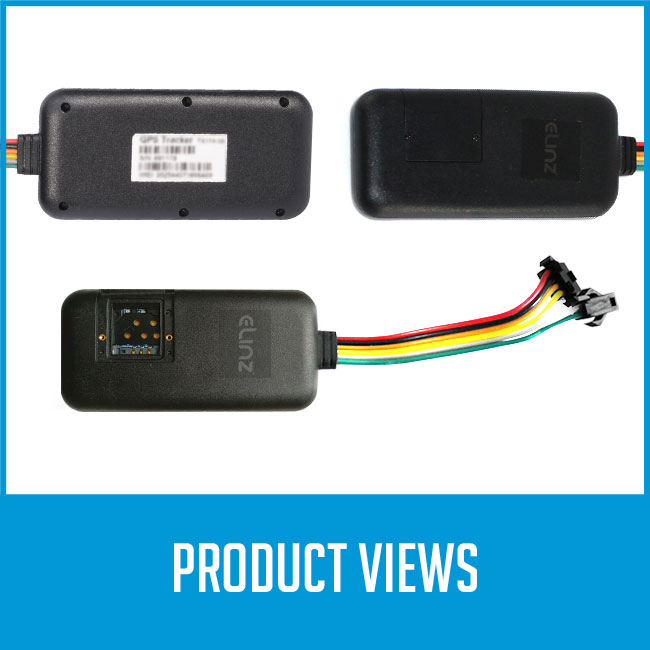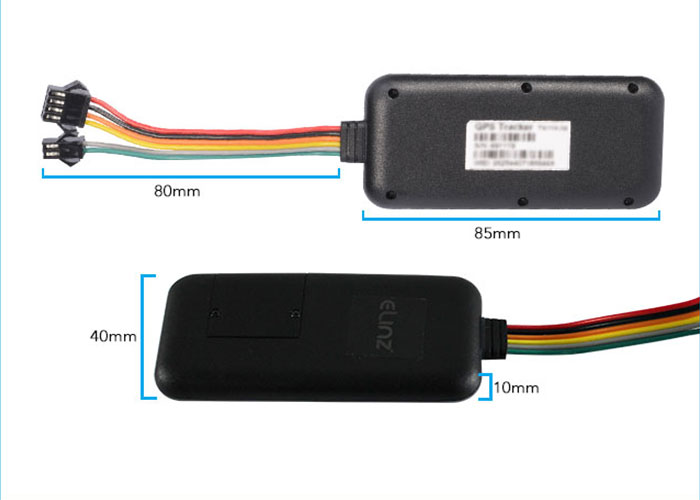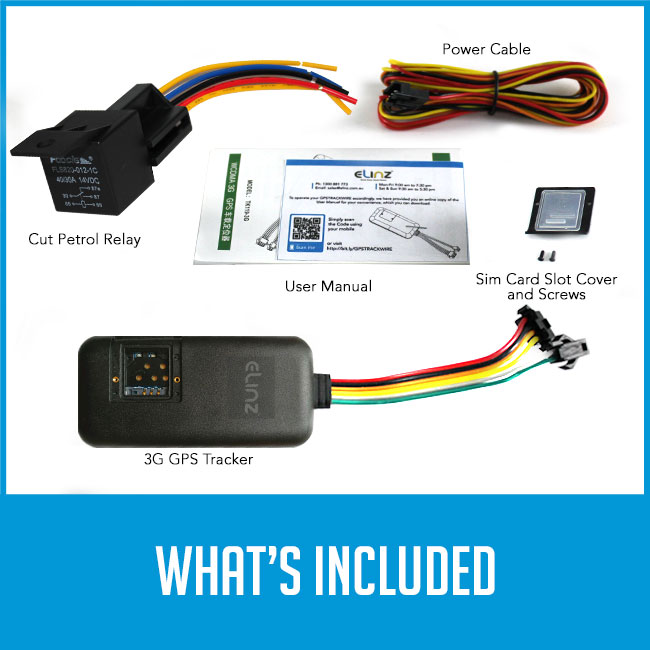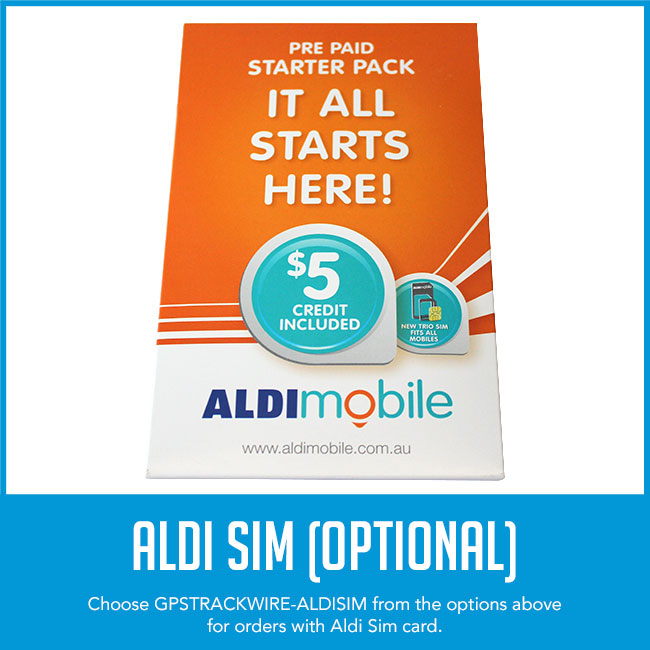 More Information
3G GPS Tracker Real Time Live Tracking Device Security Vehicle Car Caravan Boat Bike Anti-Theft Australia
Are you Worrying if your car is where you left it?
Nowadays, there are a lot of people commiting car theft and it has been really part of our life on the streets. Of course , we put it in mind that it won't happen to ourselves but there are unfortunate events that can't be avoided. having to think of that your car is suddenly gone is one of the worst nightmare.
There comes in the importance of investing a 3G GPS tracker will come in. A small device that can make a big difference. It can help the authority to locate the whereabouts of the stolen car in just seconds.
Why buy a 3G GPS tracker from Elinz?
This GPS tracker will be a great tool for anti-theft precautions. With dual mode tracking system it uses GPS or LBS in tracking your car whereabouts. It works with all Australian Telcos. It uses the Latest GPS Tracking Technology which enables it to run on
2G & 3G WCDMA networks
for better accuracy.
This GPS tracking device works with DC voltage 12V-36V. You can track location with Web and App Tracking System using Keelin for IOS or Android devices and by using your computer browser http://hk.sky200.com .
Free Lifetime Tracking
with No Subscription and No annual fees that is available on website and mobile APP.
It can be your eye on operations like Fleet management, Trailer management, Workforce management, Delivery truck dispatch and more. It can free up your worries in tracking such vehicles and you can have peace of mind. Elinz GPS tracking device is ideal for all types of vehicles, so why settle for less when you can have the Best from Elinz with the most reasonable price. It works with all Australian Telcos : Telstra, Optus, Aldi, Vodafone & affiliates
There's a lot to discover on this nifty device. Better start getting yours now to secure your car. There are a lot of sellers who might sell cheaper price than ours but we guarantee the quality of our product. We are a certified Australian Business that offers quality and that is already trusted for years.
Settle for a product that will last long and will be worthy on what you spent.
We have rewritten the user manual, and it can be downloaded from our website. Instructions are stated in the manual to guide you accordingly in operating the GPS tracker.
**We are not afflliated with any Australian Telcos.
** Our customer service hotline is open from Monday to Sunday, if you need help in setting up your GPS tracker, feel free to send us an email to sales@elinz.com.au or give us a call at 1300 881 773 and also you can chat with us live. We would be happy to assist you.
Product Highlights
3G GPS Tracker

It supports WCDMA triple band, GSM quad bands. GPS data uploaded by WCDMA/GPRS regularly
Standard Size Sim Card with Data Required.

Works with all Australia's Telcos

Telstra, Optus, Aldi, Vodafone & affiliates (standard size SIM card)
Optional - you can purchase GPS Tracker with ALDI Sim card with $5 credit included

GSM/GPRS/EDGE, WCDMA(UMTS/HSDPA)

This Device uses the Latest GPS Tracking Technology which enables it to run on 2G & 3G WCDMA networks. With 3G capabilities and better tracking accuracy. Uses WCDMA+GSM helps to acquire location in a more accurate and rapid way.
Using radical GPS technology, providing not only traditional tracking purpose as cutoff/petrol/electricity, geo-fence, ACC status checking, Speed & shift alarm but optional outputs for Extend I/O port to improve extension function.

Real time Positioning & Tracking

Accurate and reliable real time tracking system using GPS (global positioning system)

Free Lifetime Tracking

No Subscription and No annual fees

Web and App Tracking System

You can track your vehicle by using your computer browser http://hk.sky200.com and installing Keelin App that is available for Android and iOS Devices.

Dual Mode Tracking

Global Positioning System (GPS) and GSM Tracking technology (LBS)

Route Play Back - Up to 2000 way points or 3 Months
Cut off fuel/power

In case that your car is stolen you can remotely cut off petrol by SMS command.
Disable your vehicles remotely. Works on both Gas & Diesel Engines.

ACC detection - Update the vehicle's status quickly and accurately
Over the air (OTA) Firmware/configuration upgrade
Waterproof Rating IP67

They are protected from dust and capable of withstanding water immersion between 15 cm and 1 meter for 30 minutes.

Operating Voltage - Works on 12V to 36V vehicles. (Cars, Trucks, etc.)
Built-in Battery

70mAh battery Power disconnect alarm & Low battery alarm.

We have preset the APN to ALDI mobile

If you are using ALDI SIM card you do not need to reset the APN, but, If you are using other Telco then you have to setup the APN as per the Telco info. Steps on how to set the APN is on the user manual

User manual available online

For your convenience, we have written the User Manual to help you set up and use the features and functions with ease. You may check manual at our help center.

Safety first - when the alarm triggers, the terminal will send a warning to a service platform and an SMS message is sent to the registered mobile number

Vibration Alarm - Alarm triggers when the vehicle vibrates excessively
Collision Alarm - Alarm triggers when there is a vehicle collision
Speed Alarm - Triggers alarm when vehicle exceeds set speed limits. it will send you a text alert.
Shift Alarm - When shift alarm is turned on, the device will send you an alarm when the car is vibrating when the engine is in off state
Geo-fence Alarm - Geo-fence is a virtual border that you set up in seconds. When your vehicle enters/exits the restricted border, you would be instantly notified via text or message to tracking platform.
Power Disconnect Alarm - Alarm triggers when the device is disconnected from external power.
Low Battery Alarm - When the device is disconnected from external power and built-in battery power falls below a certain value.

Automatic Firmware Update

Simply send a sms to GPS tracker to update the firmware

Applications (ALL LISTED BELOW MUST HAVE ONBOARD BATTERY IN ORDER TO OPERATE)

The GPS device will work with any Data Enabled 3G/4G Standard Size Sim Card. (It can also work on 4G Sim Cards but Only In 3G Mode)
Fleet management
Trailer management
Workforce management
Delivery truck dispatch
Vehicle recovery
Caravan security
Boat security
Jetski security
Heavy machinery tracking
Logistics for temperature-controlled supply chain
PAYD (Pay As You Drive) insurance
Product Specifications
Voltage: 12 / 24 / 36 V DC
Work Current: <50mA@12V
Standby Current: <10mA@12V
GPS Accuracy: 5-15m
LBS Accuracy: About 200m
GPS Frequency: 1575MHz
GSM Frequency: 850 / 900 / 1800 / 1900 MHz
WCDMA Frequency: W850 / W1900/ W2100 MHz
Hot/warm/cold Start: <3s,<15s,<60s
Battery Capacity: 70mAh
Dimensions (mm): 87(L)X41.6(W)X 12(H)
Work Temperature: -20℃~70℃
Work Humidity: 20%~80%RH
Waterproof Rating: IP67
Net Weight: 50g
What's Included
1x 3G GPS Tracker
1x Power Cable
1x Connector
1x Relay
1x Connector
1x Sim Card Slot cover
2x Screws
1x User Manual
Frequently Asked Questions
No FAQs Available
---
Troubleshooting Guides
A. Offline status
Check if the LED indicators are operational. If there are no indications, check the SIM card in following steps:
Call the device SIM card of the terminal to check connection ring.
Check if the vehicle is in the area where there is no WCDMA signal.
Check if terminal(s) are offline within a specific area. If all terminals are offline, you should ask the administrator for the network status.
Check if the SIM card has enough balance.
If the terminal becomes offline on the last day of the month, check the network status.
Make inquiries to the terminal via SMS commands to check the device status.
B. Offline Status on App and Website
Please check if APN is set up correctly

Send command APN,Network name#
eg. for ALDI sim - APN,mdata.net.au#

Check server

Send command SERVER,1,Domain,Port# SERVER,0,IP,Port#
eg. SERVER,1,www.sky200.com,32001# SERVER,0,42.120.22.24,32001#

Set GPRS

eg. TIMER,30# , means uploading data every 30 seconds
C. Cannot connect to platform
The terminal is never online on the position server when installed at the first time.
Are the power cables are wired correctly? (Pay attention to not connect them to the controlling cables of the vehicle)
Is the SIM card installed correctly? (Please refer to the installation instructions)
Check the status of the LED indicators. (If the terminal is operational, the red LED and the blue LED will intermittently blink)
Make inquiries on terminal parameters via SMS commands to check the current position status, accuracy and settings, etc.
D. Can't Locate Device
If the GPS is active but the terminal cannot be connected, please check the following:
Is the vehicle in an area where there is no GPS signal.
The 'top-front' of the terminal is facing toward the sky.
The WCDMA and GPS signal is weakened if the terminal is in a place with electromagnetic wave absorption material or within metallic material. Avoid placing device near metal thermal insulation layer or heating layer as this may weaken network connection and will sever position signal.
E. Position drift
Position drift will occur in places where GPS signal is poor. Please drive the vehicle to the open places
F. Commands receiving abnormally
Check the command format.
Check if the vehicle is in the places where there is WCDMA signal.
Check if the SIM card is properly installed.
*Product on the video may differ from the actual product. Video is displayed to show the importance and use of the product.
Be The First To Review This Product!
Help other CBD Food & Beverage Sydney Pty Ltd users shop smarter by writing reviews for products you have purchased.
---
Others Also Bought...
---
More From This Category...