Elinz 2.45 inch LCD Dash Cam Camera Video Car Recorder Wifi 1080P NTK96658 SONY IMX323 Free Hardwire Cable
6G Lens~170°~G-Sensor~Built-in Supercapacitor~HDMI~WDR
(SKU: DCG700-CBLPARK)
WAS From AUD $85.00
NOW AUD $75.00
Sale Ends in
12:00 pm, 7 May 2020
Sold Out - Backorder Available
Notify me when back in stock

2.45 inch LCD Dash Cam Camera Video Car Recorder Wifi 1080P NTK96658 SONY IMX323 Built-in Supercapacitor Night Vision G-Sensor
SKU: DCG700-CBLPARK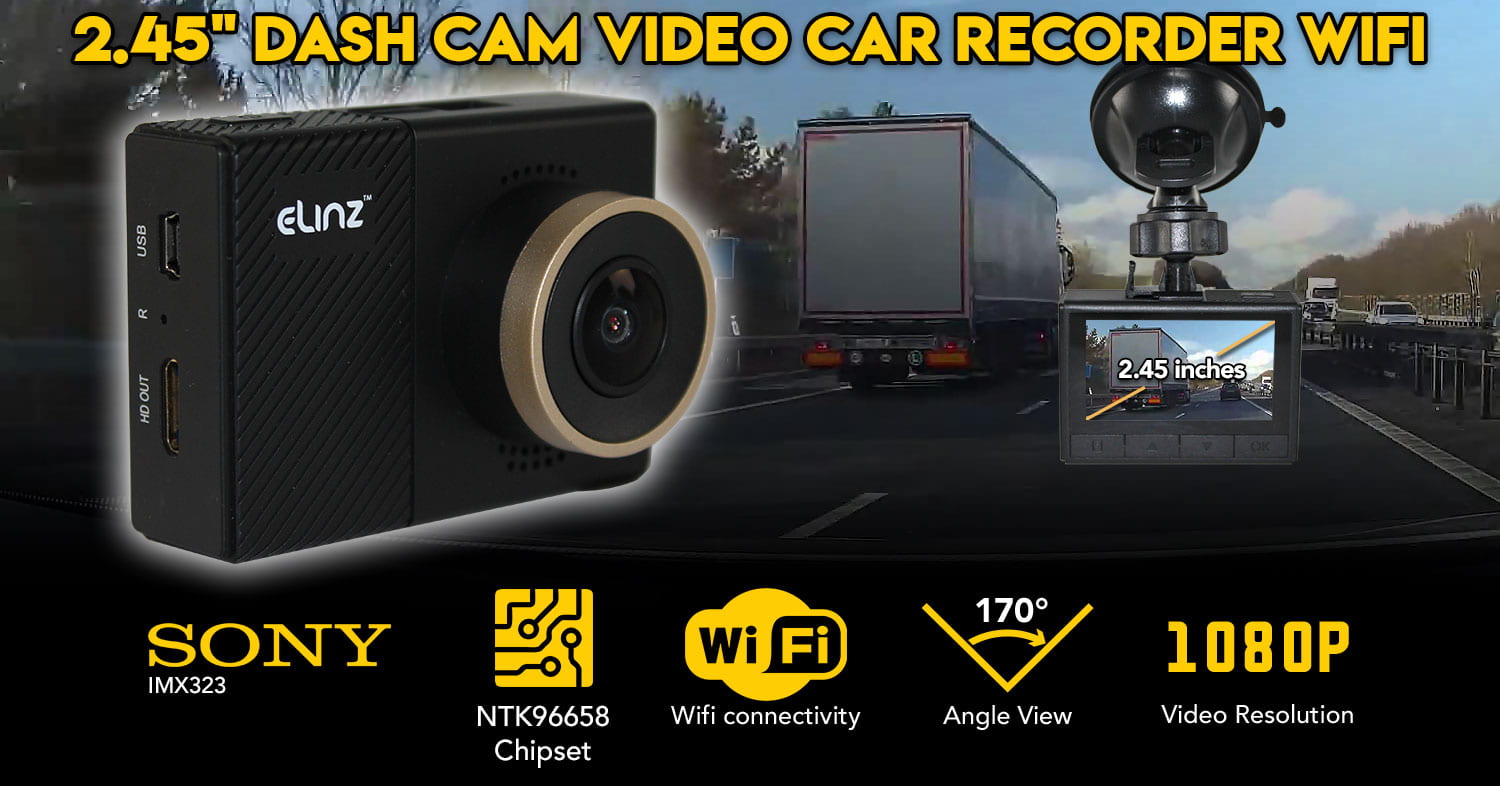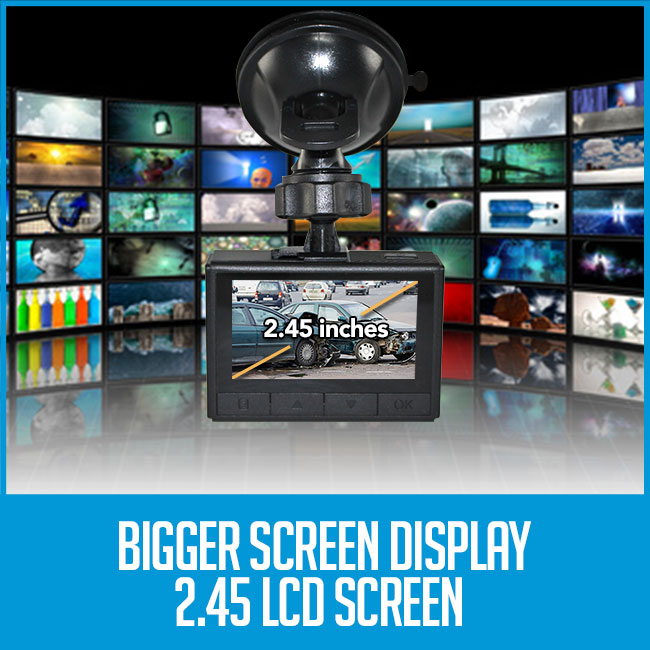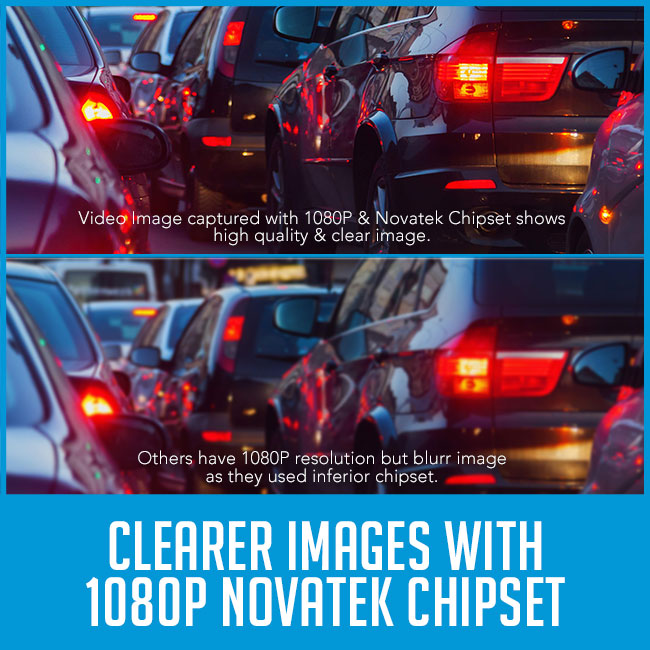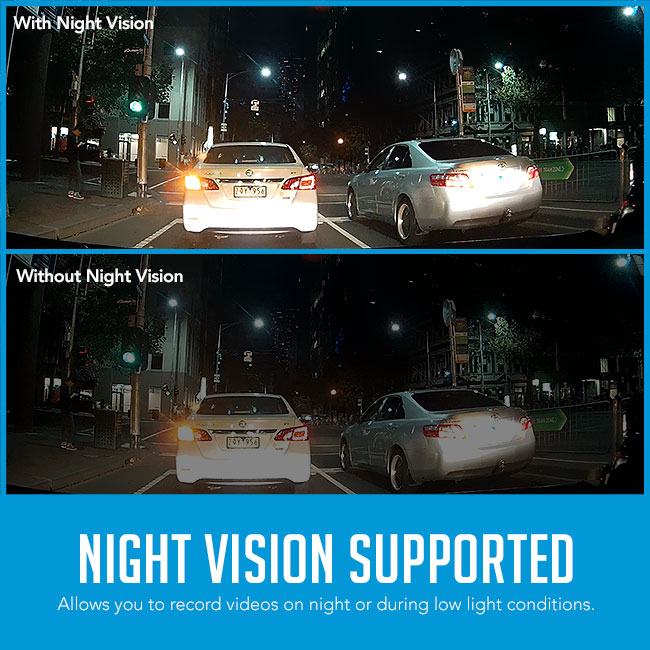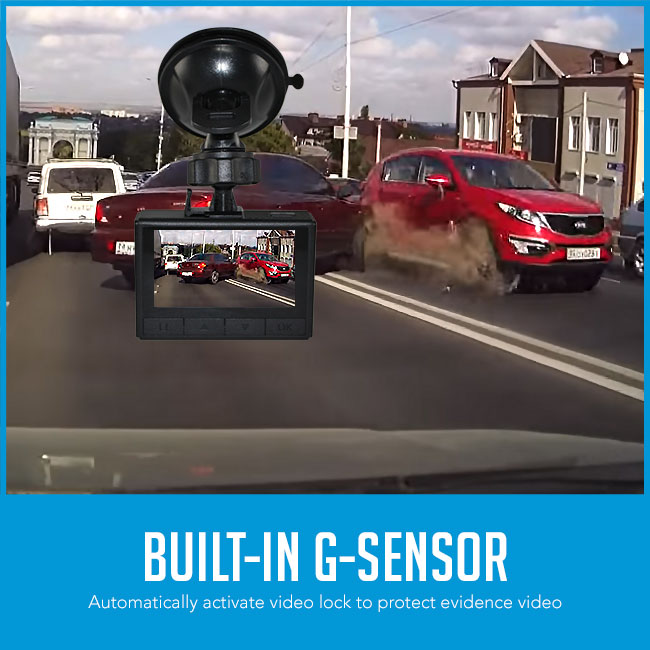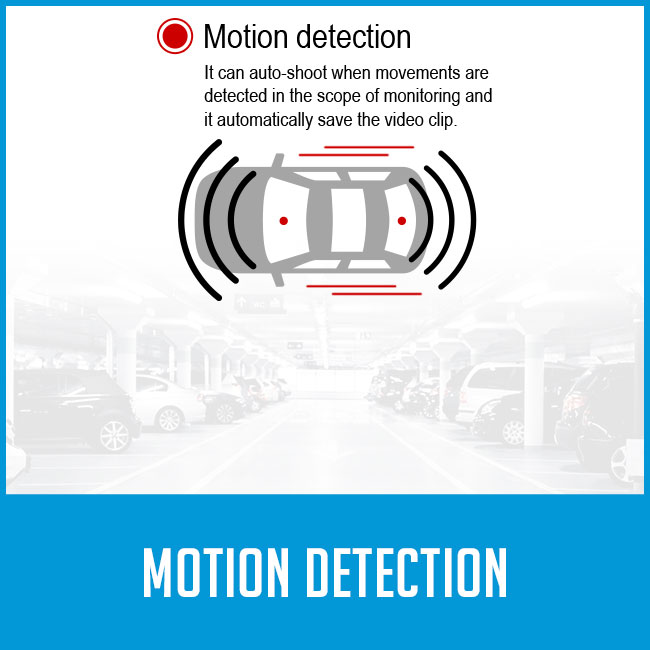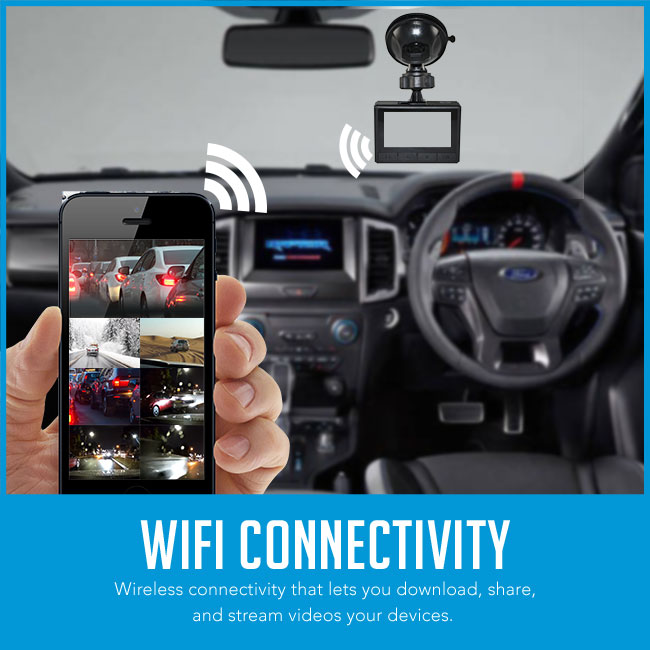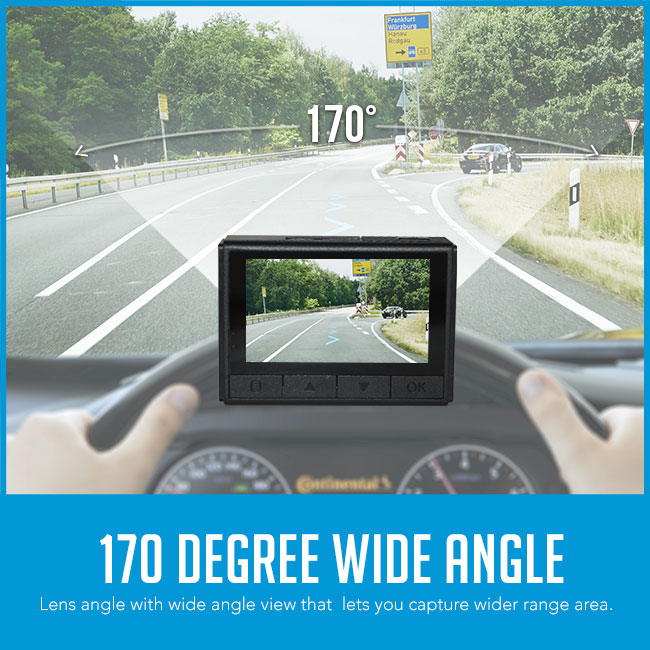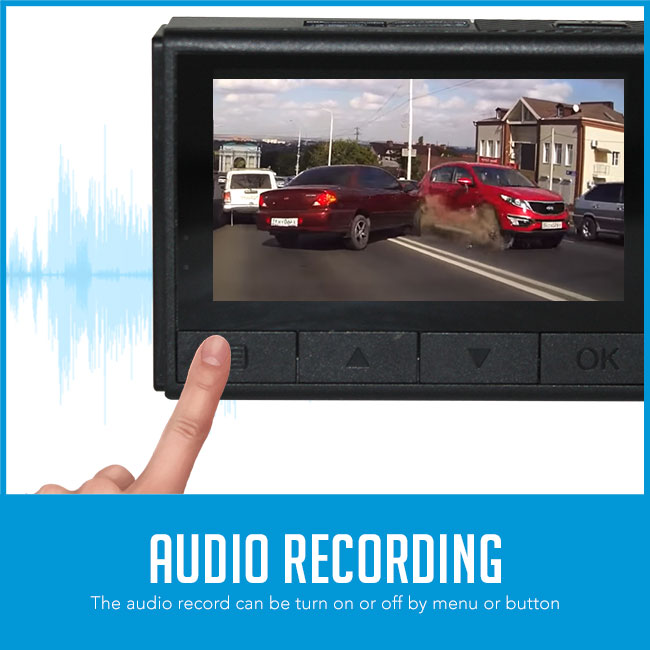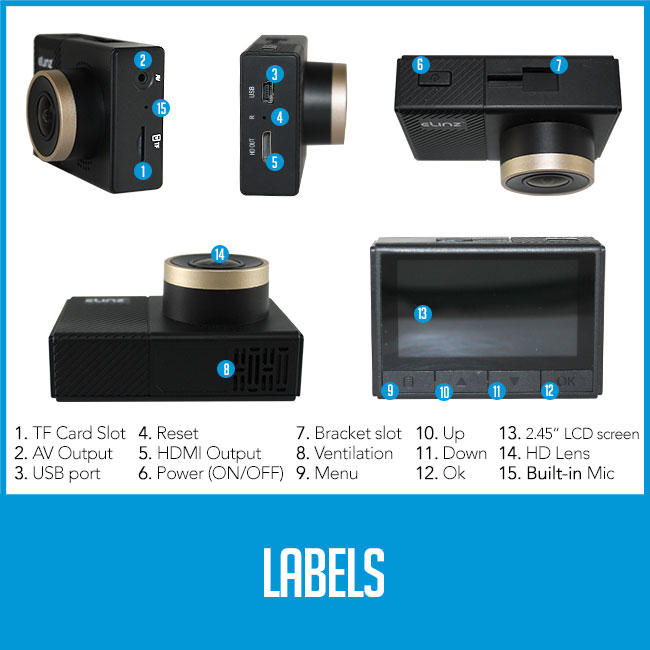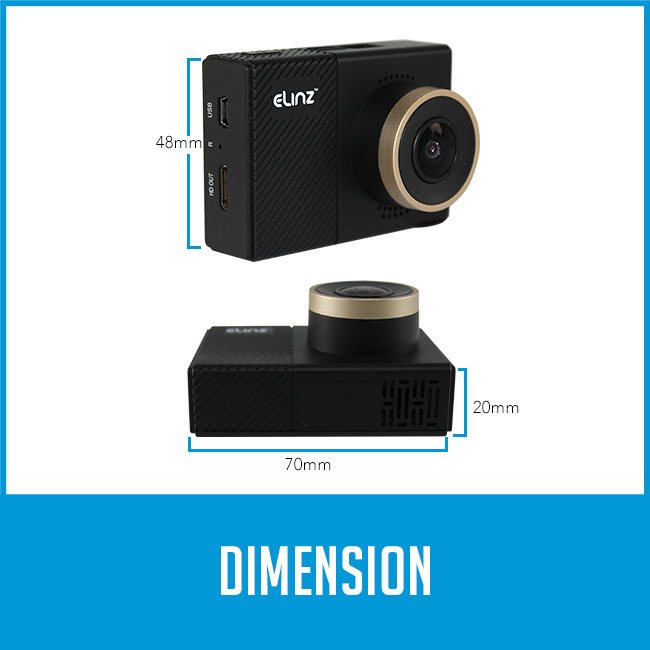 2.45 inch LCD Dash Cam Camera Video Car Recorder Wifi 1080P NTK96658 SONY IMX323 Built-in Supercapacitor Night Vision G-Sensor.

A NEW Dash cam that endures safety and security while driving. This Dash camera features Sony IMX323 to ensure high quality of video is capture with Novatek 96658 which is a high quality high tech processor. It provides a high definition video compression and a smooth imaging.

Making it more lasting especially on extreme temperature, this Dash cam has a Built-in Supercapacitor, as they don't pose the risk of overheating and exploding. Dash camera has a wide angle view of 170 degree and FHD 1080P resolution. This camera supports up to 64GB TF card (TF card not included).

There's more to see on this dash cam as it supports Wifi connectivity that you can easily connect it to your mobile. Let's discover more on the amasing capabilities of this dash cam.
LCD screen size: 2.45 inch LCD screen gives you a clear view of the recorded video
Lens angle: 170 degrees high-definition wide angle lens

Made up of multiple glass, support a wide angle than the common 140° Lens, it has wider range of vision compared to other dash camera.

Video resolution FHD1920*1080P@30fps

High resolution that can display video clearly.
1080P with a super-wide angle lens captures the whole road in crystal-clear definition

Memory: Supports TF card max up to 64GB which is a car DVR that record video files that are extremely used to record large files without crashing. (TF card not included)
Night vision supported which can give you a clear video & image even at night or on low light conditions.
Sensor: SONY IMX323 CMOS Sensor

Delivers superior sensitivity for video surveillance & security applications
To ensure high quality video is captured
Helps you better read street signs, license plate

Chipset: Novatek 96658

Novatek (NTK) chipset is the more expensive chipset used for Dash Cameras. Make sure to check on chipsets used before you purchase a dash cam.
The Novatek NTK96658 chip-set is a high quality high tech processor. It provides a high definition video compression and a smooth imaging.

Image Processing: WDR (Wide Dynamic Range)

Adopt internationally advanced double (long & short) exposure techniques, reformat video images to be optimal. Image is commonly overexposed in the strong sunshine, and hardly to be taken in the dim light conditions, WDR capability gets the issue resolved.
Can record good quality video at night or in low light situations

Built-in G-sensor

It automatically activate video lock to protect evidence video
File protection function: once the file is protected, it would not be deleted during cycle recording

Motion Detection

It can auto-shoot when movements are detected in the scope of monitoring and it automatically save the video clip.

WiFi Connectivity

Wireless connectivity that lets you download, share, and stream videos your devices. That can be used in reporting incidents and emergency situations.

Automatic Recording - when the vehicle is power on, the camera will start video record automatically
Loop recording

High Definition video (Loop) recording you don't need to worry on limited storage. Video will continue to record and won't overwrite protected files.
Loop Recording- 1min / 3min / 5min

Simple Installation - Suction cup mount installed on the windshield and connected to the cigarette lighter, the car camera will record automatically. 2.45" LCD screen for instant playback and menu selection
Built-in Supercapacitor

A more reliable and heat resistant than those with a built-in battery. They don't pose the risk of overheating and exploding.
If you are going to use your dash cam in extreme temperature, always go for one that is capacitor based.
Capacitor-powered dash cam will last longer than a battery-powered one. Battery Dash Cam are more susceptible to wear and tear due to regular charging and discharging. As a result, they die out soon. Problems like swelling and leakage; this can completely damage your dash cam.
Charges faster than battery powered dash cam.
Temperature Durability.

HDMI input: HDMI ports can be used to connect to TV HDMI interface, HD audio and video signal can be output terminal display such as televisions.
Product Specifications
Chipset and Sensor: NTK96658+SONY IMX323
LCD Screen size: 2.45 inch
Dimensions: 70*50*38mm
Lens: 6G A+ 170 degree high-definition wide Angle lens
Video resolution: FHD1920*1080P@30fps / 720P@30fps
Video format: H.264
Loop recording: 1min / 3min / 5min
Memory: TF Card (Max. 64GB)(not included)
Video Format: MOV
Power Frequency: 50-60 Hz
Ports : Micro USB2.0, HDMI
Power Supply Port: 5V /1.5A
Video voice: On/Off
Languages: English, Chinese, western, Portuguese, German, Italian, simplified, traditional, Russian, Japanese
Operating temperature: -10 C ~ 60C
Storage temperature: -10 C ~ 70 C
Power Supply: Vehicle mounted power 5V/1.5A
1. 1x Dash Camera
2. 1x Car Charger
3. 1x USB Cable
4. 1x Windshield Mount
5. 1x User Manual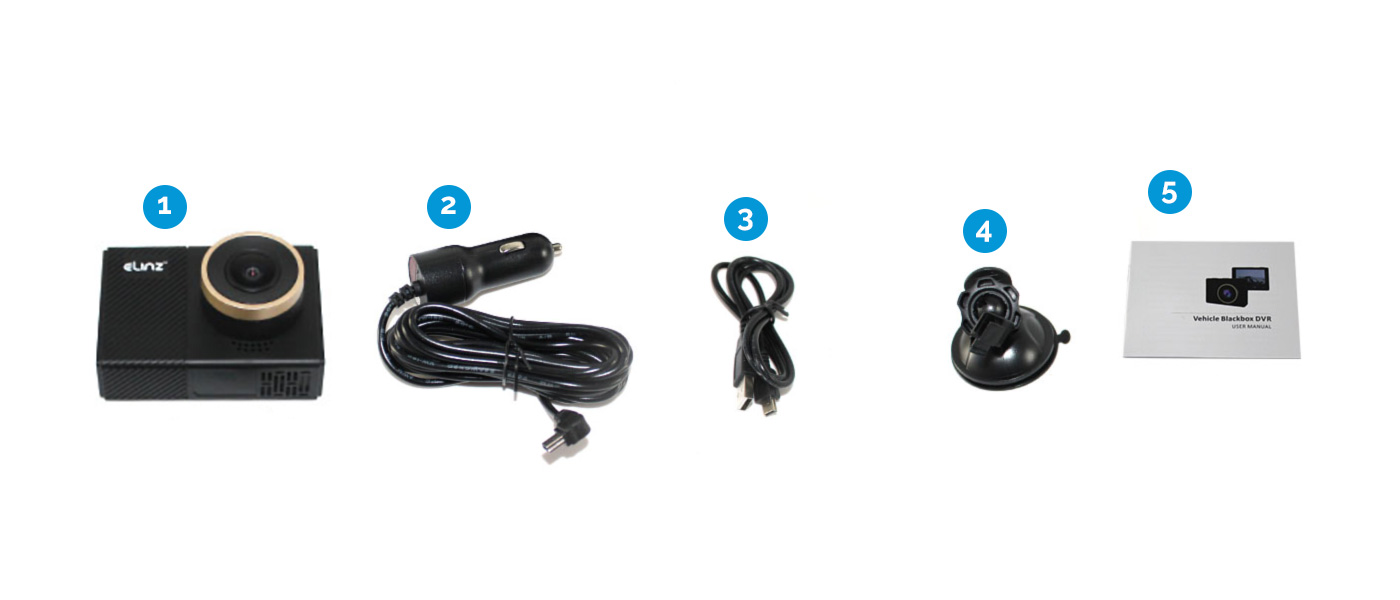 Be The First To Review This Product!
Help other Elinz Electronics Pty Ltd users shop smarter by writing reviews for products you have purchased.
---
We Also Recommend...
---
Others Also Bought...
---
More From This Category...